Paid Surveys: A Guide for Beginners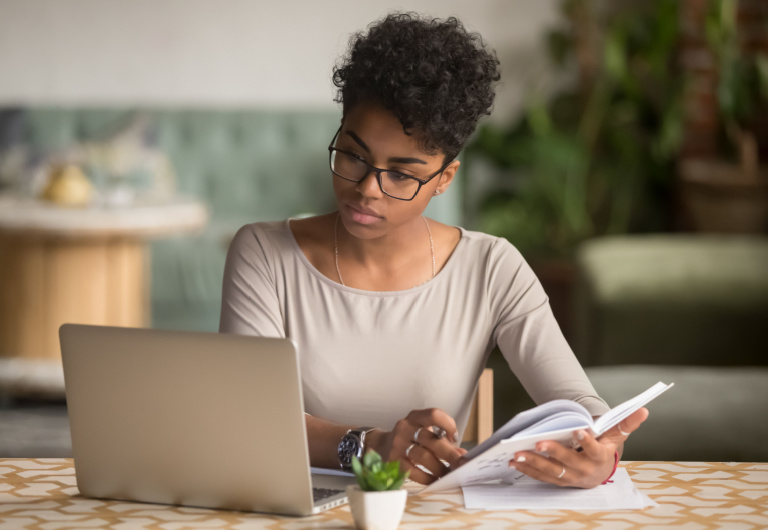 Thinking about taking surveys for money? Or maybe you've just signed up for a survey site?
Earning a bit of extra cash is always a good thing but if you're new to the world of paid surveys, there are some things you need to know.
In this post, we'll walk you through all the dos and don'ts, as well as what to expect when joining a paid surveys site like LifePoints. So, keep reading to maximize your earnings in the surveys for money universe. Let's get started!
Tips for beginners to paid surveys
1. Understanding how surveys work
Starting off to get money for surveys is super easy. You'll start by filling out your consumer profile through our first profiler and answering a few lifestyle and preference questions. Once you're done, the surveys will start rolling in, and for each one you complete, you'll earn virtual points (LPs) that accumulate in your tracker. When you've got enough points, you can redeem them for a reward of your choice. The minimum threshold on LifePoints is $5, but if you are interested in redeeming your points for a higher amount, just keep on taking surveys until you reach the desired redemption value. Easy, right?
To get your survey invites, there are two options, depending on how you sign in.
If you're using the LifePoints app on your Android or iOS device, we'll send you push notifications whenever a new survey is available.
If you're using a browser, you'll receive emails at the address you used when you signed up. Note that we'll notify you of new surveys a few times throughout the day, but since some surveys fill up quickly, it's a good idea to check your dashboard regularly to make sure you don't miss out on new opportunities to earn more points.
When you start a survey, be sure to check how long it's estimated to take and how many points you'll earn. Some folks like longer surveys because they typically award more points, while others prefer quick and easy surveys to do while waiting for the bus. It's totally up to you. Over time you will find which one is your favorite option.
Keep track of your earnings and cash out once you reach the minimum threshold. Choose your rewards through a wide variety of options and cash out through your PayPal or Venmo account if cash is your favorite redemption option.
3. Understanding disqualifications
Disqualifications or screenouts occur when survey takers do not meet the specific criteria that the survey requires. For example, if a survey is looking for someone who has purchased a specific product in the last three months, and you have not purchased that product, you would likely be disqualified from the survey. Another example could be a survey looking for someone who is between the ages of 25 and 34. If the survey taker is outside of that age range, they would be disqualified.
When you get disqualified, it may feel like your time has been wasted. However, it is important to remember that these disqualifications are completely normal and by no means personal. Companies are looking for specific information and if you don't fit the criteria, unfortunately, they cannot use your responses. This is why it is important to answer screening questions honestly and accurately.
We understand how frustrating disqualifications can be, which is why top survey websites like LifePoints have tools in place to minimize the number of disqualifications our members receive. We use data-driven technology that matches your profile with surveys that fit your interests and walk of life. This helps to ensure that our members are more likely to qualify for the surveys they are invited to.
In addition to the above, at LifePoints, even if you start a survey but get disqualified and can't complete it, we will still reward you with 2 points. It's our way of appreciating your time and effort.
To sum up, if you get disqualified from a survey, you should not worry. There will always be more surveys that fit your interests and profile. At LifePoints, we strive to make sure our members have access to plenty of surveys that they can participate in.
4. Understanding the experience
Have you ever wondered why some people make a good extra with online paid surveys while others not so much? Well, the truth is there's no guaranteed consumer profile to earn more than others but your investment in the process plays a big part.
The number of surveys you will be invited to boils down to 3 factors:
Your consumer profile. For example, if you don't drink alcohol, it doesn't make sense to invite you to a survey about alcoholic drinks consumption, does it?
The surveys available for your consumer profile. For example, if you have children aged 5-8, how many surveys are available at the time for consumers with children in that age group
Your consistency when receiving new surveys. If your intention is to rack up points and cash out fast, we recommend consistency in your survey activities. Some surveys can fill up very quickly because maybe they are designed to collect 1,000 responses and they reach that number very fast. If you receive a survey invite today but wait five days to take it, odds are that survey will be unavailable by the time you try to start it
Market research is not an exact science but there's always a demand for various types of consumers. Companies are always on the lookout for different types of consumers to understand market trends and ways to improve their products and services. So, don't get discouraged. Keep taking online surveys; your first reward is waiting around the corner for you.
5. Understanding the industry
To succeed in any industry, you need to understand how it works.
Market research is a very valuable tool both for survey takers and brands in need of consumers feedback — that's your feedback. These companies rely on your honest opinions. They want to know what you really think, so they can improve their products and services. In return, you can expect to receive compensation for your time and effort.
We totally get that you deserve to get paid for your feedback. But did you know that taking your time and giving thoughtful answers benefits everyone involved? Rushing through the questions, providing low-quality responses, or pretending to be a type of consumer you are not, are big red flags for any survey provider. These actions only compromise the quality of the study and will be flagged by routine quality checks.
To summarize: If you want to succeed in the survey-taking industry, always remember to be honest and accurate. Focus on quality over quantity. This will increase your chances of getting more survey invites and better rewards in the long run.
By following these principles, you can make the most of your time and earn some extra cash along the way. For more comprehensive information about how paid surveys work, you can also take a look at this guide to paid surveys or check out the FAQs about LifePoints on Google.
6. Understanding the dos and don'ts
When it comes to taking paid surveys, it's important to know the rules of the game. Each survey site has its own specific guidelines and best practices, so take the time to understand them. Being honest in your responses, taking your time to respond surveys, avoiding having multiple accounts and the use of a VPN can make a big difference in your overall experience and earnings.
Luckily, we've got you covered with our blog post outlining the 10 things to avoid when taking surveys for money. Check it out and make the most of your survey-taking journey.
7. Have reasonable earning expectations
Taking surveys for money is one of the easiest and most convenient ways to earn some extra cash. It sounds like an easy and fun way to make money, but it is essential to have reasonable expectations.
Paid surveys are not a replacement for a full-time job. Instead, they are a side gig that can give you additional funding to pay for some bills, subscriptions, or other expenses.
The amount of money you can make from online surveys depends on the number of surveys you take, the length of each survey, and the rewards offered by the site.
On well-established survey websites like LifePoints, you can expect to make between $0.25 - $5 per completed survey — with the potential of even higher rewards for longer or more detailed surveys. Depending on how much time and effort you put in each month, and the number of studies you qualify for, you could easily earn anywhere from an additional $50 to $250 a month by completing online surveys daily.
If your goal is to supplement your income this way, be sure to set reasonable goals (e.g. making at least $3 every day is doable, whereas $400 a day is an unrealistic expectation no survey website will be able to meet) as that'll help get closer to achieving those financial aspirations sooner than later.
In conclusion…
Getting paid to take surveys is a great way to earn some extra cash in your spare time. However, it is crucial to understand the guidelines to prevent account suspensions and get the best out of the experience.
We hope this guide for beginners to paid surveys helps you understand the dos and don'ts of market research participation. By adhering to these guidelines, you are halfway through experiencing a profitable venture.
If you haven't done so yet, we invite you to join LifePoints today, and start earning today with our surveys.
Happy survey-taking!
---