Best Paid Online Survey Sites in USA 2023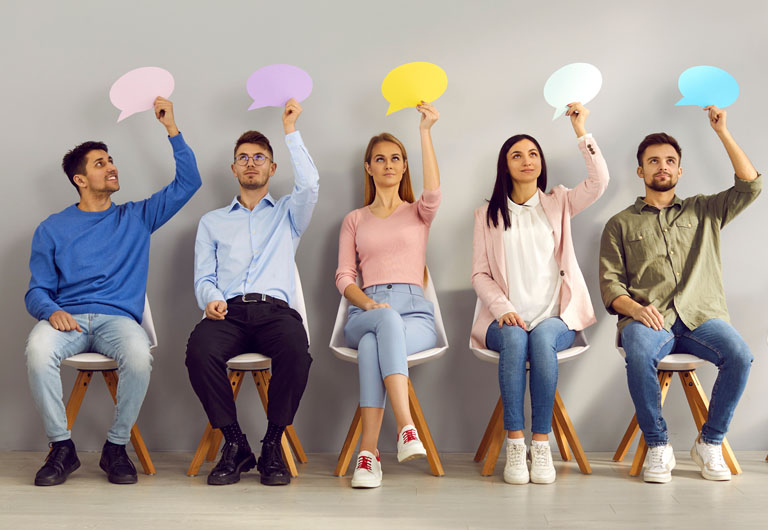 Are online surveys worth it?
Are you wondering if it's really worth taking online surveys to make some extra money?
Well, the truth is doing surveys for cash can be an incredibly rewarding way to generate a passive income and have some fun in the meantime. If done right, you could even earn enough in your spare time to pay some of your bills.
But with so many survey sites available online nowadays; how do you know which one is the best for you? In this blog post, we're going to take a look at LifePoints — one of the leading market research companies in the world — and show how US residents can easily start taking surveys and potentially earn hundreds of pounds every month. So read on to find out more about LifePoints and why it might be the optimal choice for you in 2023 when it comes down to making money online by taking paid surveys.
How do paid surveys work?
It's very easy. Global brands look for people like you to give them an honest and unbiased opinion to improve their products or services before they are released to the public. Surveys are the best way to provide these brands with insights into why consumers make the decisions they make when buying a service or a product. And with the right data in hand, companies all over the world can tailor their products for you more effectively.
When you sign up for a legitimate survey site like LifePoints, you will get invited to different surveys in which all you need to do is share your honest opinions on a specific product or service. Just take a few minutes of your day to answer questions about your preferences – and turn those precious moments into rewards. No special skills are required to start earning from our surveys. It's free, it only takes minutes and there are great prizes like gift cards or PayPal payouts up for grabs. Get on board today — join thousands of respondents earning money with every survey they complete.
Are survey websites a scam?
Legitimate survey companies, with legit surveys, definitely do pay and offer you a great way to make money online.
Global companies and organizations are always striving to make the best products, but in order to do that they need something even more important than ideas or factories: your opinions. Your opinions are like diamonds — rare, valuable, and sure to help brands make the best decisions to tailor their products to their target consumers.
Thousands of brands worldwide count on survey companies for market research to build a bridge between them and the consumers – that's you. If you enjoy giving your opinion, paid surveys are a great way to provide companies with your feedback. There's no need to share any credit card details to start taking paid surveys online: taking surveys is completely free. All that's required is your opinion — and who doesn't love sharing theirs?
Do online survey sites actually pay?
You'll be happy to know that legitimate survey sites really do send cash or rewards for completing surveys. Your opinions have the power of influencing how products get designed and that needs to be rewarded. With sites like LifePoints, you can help shape the future just by sharing your honest opinions in online surveys — it really is that simple. And what do you get for your efforts? Cold hard PayPal cash or free gift cards from Amazon and all the way through to your favorite stores like Target.
With careful participation, survey-takers can turn their honest opinion into an easy and rewarding side hustle.
Are paid survey sites legitimate and safe?
Legit survey companies offer the opportunity for people to contribute valuable feedback and get paid. Companies are on the lookout — they may need anything from hundreds up to thousands of participants per project, whether it's filling out an online questionnaire in five minutes or sixty, participating in focus group discussions, or testing products at home.
Market research projects can be a time-consuming task; requiring extensive effort to find the right number of qualified participants.This is why, legitimate paid survey sites are so important; they serve as intermediaries between companies and those looking for opportunities to earn extra income in their spare time. Just remember that when searching online for the best-paid survey sites there will likely be some scams out there — look out for red flags such as:
Unrealistic promises
Offers involving large amounts of money upfront
Legitimate survey sites never need sensitive data like bank account numbers or social security numbers, so stay away from any site requesting this information
Promises of a steady stream of extra income or ability to quit your "daily job". While you can make extra cash with survey websites, and it can be a fun side hustle, completing surveys can't replace the income of a full-time job. Taking paid surveys is not a regular income replacement —  stay away from those who promise so
Although some survey companies offer a small sign-up bonus ($2 - $10), anything far more generous should be viewed with suspicion — there's no such thing as free vacations or laptops from doing online surveys. No reputable and legitimate paid surveys sites will offer you these big deals
When in doubt about an opportunity, always remember: if it seems too good to be true then it probably is.
How much money can I make taking surveys on a paid survey site?
On well-established survey platforms, you can expect to make between $0.25 - $5 per completed survey — with the potential of even higher rewards for longer or more detailed surveys. Depending on how much time and effort you put into it each month, and the number of surveys you qualify for, you could easily earn anywhere from an additional $50 to $250 a month by completing online surveys daily.
So, if your goal is to supplement your income this way, be sure to set reasonable goals (e.g. making at least $3 every day is possible, whereas $400 a day is an unrealistic expectation no survey website will be able to meet) as that'll help get closer to achieving those financial aspirations sooner than later.
What type of paid online surveys can I take?
Survey topics will vary depending on your profile and walk of life. At LifePoints, we make sure to match our members to surveys that are relevant to them. For example, if you don't have children, there's no point in asking you questions about which diaper brands are your favorite and why, is there?
Depending on your lifestyle, there are lots of different kinds of paid surveys you can take. Some examples include:
Your perception of the advertisement conducted by a certain brand
Insights on a specific product in comparison to others of the same type
Brand recognition surveys
Surveys about a specific service in your city of residence
Surveys about a product appeal
Your daily habits
The number of surveys you will be invited to will always depend on the type of focus groups market research companies would like to research for and whether you, as a consumer, could potentially match their criteria. You will not always qualify for a specific survey, but even when that happens, at LifePoints, we want to recognize your time, effort, and interest. That's why you will get a couple of extra points when you start a survey but are not qualified to complete it.
Survey sites and online panels are an opportunity to get stimulating insights on products, services, brands, and more. From how advertising measures up to product appeal — there's always something new for research-savvy individuals.
How much money will I make using LifePoints?
When it comes to making money online, you can easily make over $10 a month — from PayPal cash to Amazon gift cards and more.
LifePoints has its share of top earners who've earned well over $1,000 a year. To achieve this, you will have to be very responsive to all the survey invites you get invited to: spend some time answering them honestly, and make sure to complete them before the survey quota is full. Maximize your earnings by taking a variety of surveys, staying up to date on new offers, and completing polls daily — plus get extra points for taking part in our special weekly giveaways on social media.
What are the highest-paying online surveys?
Normally, the rewards you will receive for taking surveys for money depend on the length of the surveys. The highest-paying online surveys are usually the longest —  those that can take up to 60 minutes to complete can be rewarded with up to $20.
Other highly paid online surveys are those looking for a very particular audience. When a brand needs people who fit very specific criteria (like owning a pet snake), the incentive is usually higher due to these surveys being hard to qualify for.
Generally, surveys that pay amounts ranging from $0.50 to $1.50 are going to be open to a broader audience or be shorter in length. But it's definitely good to try and take as many surveys as possible, regardless of the payout threshold.
What is the best-paid survey site in USA?
Other legitimate companies that offer surveys for money are:
Toluna
FreeCash
Survey Junkie
Survey Time
There are a handful of legit companies that offer paid surveys for your opinion. However, LifePoints is one of the highest-paid survey sites and one of the number 1 side hustles in USA. LifePoints sets itself apart from other survey sites by offering some of the highest-paying surveys. There is a serious and well-established company behind it, and it provides a reliable way to qualify for as many surveys as possible.. Where other companies send you surveys that you start only to discover you don't qualify after completing a 5-minute long questionnaire, at LifePoints we value your time so much that we strive to send you surveys that match your walk of life.
By doing so, we ensure our members are having the best possible experience; avoiding the frustration of starting survey after survey only to discover you get nothing out of it — other than wasting your time.
Another way we reward our members for their time is by giving them a few extra points when they start a survey but don't qualify for it. It is our way of saying "we care" and we value your time and effort.
Being part of our community has added benefits. Every week we give away bonus points to boost your LP balance for even bigger rewards. And occasionally, there are even special prizes like smart TVs, e-readers, and tablets. All winners are selected at random, where terms and conditions apply, and we announce lucky members via our social channels.
Finally, LifePoints makes it easy to convert your points into cash. Your first payment may take a bit longer. With any legit survey site, it will take a little time to get your first payment. But future requests can be processed in a matter of just a few business days.
In conclusion, LifePoints can provide a range of benefits and rewards to those who are willing to share their opinions and it's one of the top paid surveys available in the US. It is easy to join, and the more surveys you complete, the more rewards you will earn. Plus, LifePoints offers an exciting variety of surveys for different interests which you don't want to miss out on.
All in all, LifePoints is the fastest way to make money from your opinion by taking surveys that are interesting and rewarding. Furthermore, it's great for testing new products since you will get exclusive access and previews before everyone else does.
So, if you're ready to put your opinions to good use and start benefitting right away — join LifePoints today! We've paid over $23 million to our members in the last year alone. Sign up now and start making money while never leaving the comfort of your own home.
---