The Ultimate Guide to Online Paid Surveys: Top 15 Questions Answered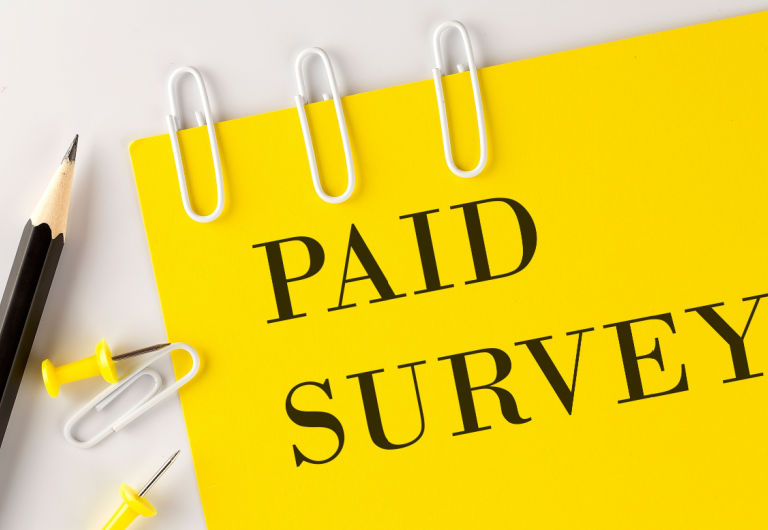 Do you want to earn extra cash from the comfort of your home?
Taking online paid surveys is an easy way to do just that. However, with so many survey sites promising big payouts, it's hard to figure out which sites are real and which ones are scams. We've compiled a list of the top 15 questions people ask on Google about online paid surveys and legit paid survey websites and answered them all in this ultimate guide.
Let's get started.
1. Are online paid surveys legitimate?
Yes, online paid surveys are legitimate. Several companies offer payment for surveys, opinions on products, and experiences. However, some may be scams, and it is essential to research before investing your time and energy into a survey site.
LifePoints is a legitimate online rewards platform for anyone over the age of 16. If you successfully complete surveys, you'll get the promised points (named LPs). And once you've accumulated enough points, the rewards are real. You can learn more about LifePoints and FAQs by reading this article.
2. Can you make a decent living by taking online surveys?
No, taking online surveys will not make you rich, and should not be considered a full-time job. However, it is an excellent way to make extra money in your spare time. The amount you get paid per survey can vary significantly; it is uncommon to make more than $5 per survey but depending on the difficulty of the study and your consumer profile is not impossible to get a higher-paid survey.
3. How do you get paid for online surveys?
Most survey sites pay cash through PayPal and Venmo, or gift cards. Be sure to check the payment methods and different rewards before you take a survey to ensure it is an option you're happy with.
4. How many surveys can you take in a day?
The number of surveys available can vary based on a lot of factors, including user demographics and the number of surveys going live at any given time. We recommend taking surveys during office hours to maximize the number of surveys available daily, and to sign in a few times a day to try to complete as many surveys as possible.
5. What is the minimum age to participate in paid surveys?
The majority of online survey websites require members to be at least 18 years or older. However, some may accept younger members with parental consent. At LifePoints, the minimum age to become a member is 16 years old.
6. How long do surveys take to complete?
The amount of time it takes to complete a survey can vary significantly, but typically it will take 10-20 minutes. Some surveys may be longer or shorter in length, and the payout will often reflect that.
7. Can you participate in surveys from anywhere in the world?
Some survey sites are accessible worldwide, but the majority are limited to specific locations. Check the site's location requirements before joining. For example, LifePoints is a global survey panel, available in 44 countries, including, of course, the United States.
8. Are there survey apps you can download?
Yes, there are survey apps you can download and take surveys on, some of which are available for both iOS and Android devices. Doing surveys on your phone is an excellent way to take advantage of time spent waiting in lines, commuting, or relaxing in front of the TV. The LifePoints App is available for iOS users and Android users. You can use your regular login details to sign in once you install the app on your mobile device.
9. How can you avoid survey scams?
Be cautious and conduct research before investing time and energy into a survey site. Multiple survey site reviews are available online, read them before joining any website.
Look out for red flags such as:
Unrealistic promises
Offers involving large amounts of money upfront
Legitimate survey sites never need sensitive data like bank account numbers or social security numbers, so stay away from any site requesting this information
Promises of a steady stream of extra income or ability to quit your "daily job". While you can make extra cash with survey websites, and it can be a fun side hustle, completing surveys can't replace the income of a full-time job
Although some survey companies offer a small sign-up bonus ($2 - $5), anything far more generous should be viewed with suspicion. No reputable and legitimate paid surveys sites will offer you free laptops or iPhones
When in doubt, always remember: if it seems too good to be true then it probably is.
10. Do you need to pay to join survey sites?
Absolutely no.
No legitimate survey site will ever require payment to sign up. If you come across a survey site that requires payment, avoid it.
11. Can you participate in multiple survey sites?
Yes, as surveys are often short and quick to complete, you can participate in several survey sites at once. We, of course, recommend LifePoints because it's one of the most reliable and reputable survey sites in the market, but as long as you have just one account per survey site, you can join as many of them as you like.
12. Can you stop participating in surveys at any time?
Yes, of course! You're free to stop participating in surveys when you want. Every survey you take is completely voluntary. If you feel uncomfortable responding to a particular topic, you can stop participating at any time and this should not affect your chances of receiving more invites to other surveys whose topic you'll enjoy more.
13. Are online surveys anonymous?
Yes, online surveys typically don't ask for any personally identifiable information. Some may ask for things like your age, gender, or location, but nothing that would put your identity in question. LifePoints respects your privacy and complies with various privacy laws such as GDPR. We take your privacy seriously and make sure that your information is encrypted to avoid unwanted calls and emails from undesired parties. We only collect aggregated data from the responses that our members share.
14. Can you resell survey points?
No, you cannot resell survey points, and most survey sites do not allow this.
15. Why do companies pay for online surveys?
Global brands and organizations need consumers' feedback to make the best of their products and services. From how advertising measures up to product appeal — there's always something new for research-savvy individuals.
Companies pay for online surveys as it helps them understand consumer habits and experiences, which can inform how they improve their products and services.
In conclusion, taking online paid surveys is a great way to make extra cash in your spare time. As with any endeavor, it is important to research before diving in.
We hope our answers to the top 15 questions you may have had about online paid surveys will help guide you in making informed decisions when selecting which survey sites to join. Good luck, and happy survey-taking!
---