Discover the Top 23 questions people search about LifePoints on Google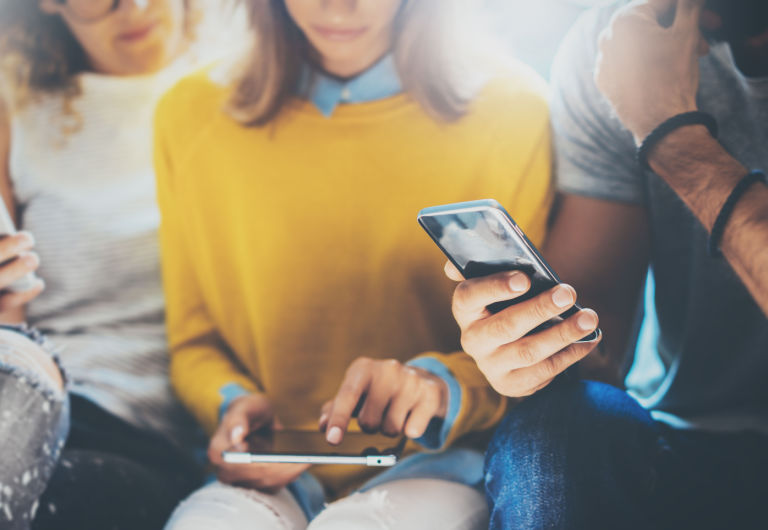 Every day, thousands of people search on Google for LifePoints, looking for answers to specific questions about the site's features and how to make money online. To help save you time, we've rounded up the top 23 frequently asked questions to ensure you get the answers you need directly from the source.
Take advantage of our brief roundup of the most common questions people ask about LifePoints and get all the information you need without having to dig through endless pages of articles.
Let us know if there are any additional questions you'd like us to answer — our goal is to provide you with the most comprehensive information and our Support Team will be happy to address your questions.
How much money can you make using LifePoints?
Committed LifePoints users have already earned over $5,000 over the years. More typically, casual users earn $25 to $100 in PayPal Cash or gift cards every month. If you stay on top of all the survey invites, it's possible to make over $1,500 a year with paid surveys.  
Is LifePoints legit? Is LifePoints a legitimate company?
Absolutely. LifePoints is a legitimate online rewards platform for anyone over the age of 16. If you successfully complete surveys, you'll get the promised points (named LPs). And once you've accumulated enough points, the rewards are real.
LifePoints is owned and operated by Lightspeed Research Limited (3 World Trade Center, 175 Greenwich St, 35th Floor, New York, NY 10007, United States) with a 4.3 out of 5 stars rating on TrustPilot.
Who is the owner of LifePoints?
LifePoints is owned and operated by Lightspeed Research Limited (3 World Trade Center, 175 Greenwich St, 35th Floor, New York, NY 10007, United States) with a 4.3 out of 5 stars rating on TrustPilot. For more information about LifePoints, please review our Privacy Policy and Terms and Conditions.
Can you get real money from LifePoints?
LifePoints offers its members the opportunity to earn points, called LPs, simply by completing surveys whenever they receive an invite to participate. These points can then be redeemed for a variety of gift cards, or PayPal and Venmo cash, which is deposited electronically into a PayPal or Venmo account previously synched with LifePoints rewards. Since PayPal and Venmo are linked to your bank account, you can easily transfer these funds directly to your bank account.
How much can you earn with LifePoints?
While paid online surveys can provide supplementary income, it's important to note that they shouldn't be relied on as a sole source of funds for daily living.
The frequency and amount of payouts depend on:
The volume of surveys available
Your consumer profile
Various brands and services are seeking specific demographics, such as age, location, interests, and lifestyle. Therefore, there is no one profile that receives more surveys than others, but you may qualify for more surveys depending on the availability of studies at that particular time.
On well-established survey platforms like LifePoints, you can expect to make between $0.25 - $5 per completed survey — with the potential of even higher rewards for longer or more detailed surveys. Depending on how much time and effort you put into it each month, and the number of surveys you qualify for, you could easily earn anywhere from an additional $50 to $250 a month by completing online surveys daily.
So, if your goal is to supplement your income this way, be sure to set reasonable goals (e.g. making at least $3 every day is possible, whereas $400 a day is an unrealistic expectation no legitimate survey website will be able to meet) as that'll help get closer to achieving those financial aspirations sooner than later.
In conclusion, taking paid online surveys won't make you rich, but it can be an enjoyable, effortless, and lucrative side hustle to earn some extra cash.
What gift cards can you get from LifePoints?
We offer a wide variety of ways to redeem your points for free cards or cash deposits. The most popular redemption options are Amazon and Target gift cards, PayPal cash deposits, and Venmo cash deposits. You can review the rewards page for more information on the many rewards available on LifePoints.
How many points do you need to redeem LifePoints?
When you're ready to redeem your LifePoints for a gift card, look no further than the rewards page on the LifePoints Panel. Once you've reached 550 LPs, you can explore the various online retailers and choose the one that best suits your needs. However, keep in mind that most gift cards are offered in increments of $10, so you'll need 1,100 points to make the most of your rewards. Start redeeming today and enjoy the benefits of your hard work.
How many LifePoints is a dollar?
110 LPs = $1.00 (one dollar) in PayPal Cash and gift cards from brands like Amazon, Target, eBay, Sephora, Starbucks, iTunes, and more.
LPs are the digital points currency LifePoints members earn whenever they complete a survey on LifePoints, or if they are the lucky winners of LifePoints social media giveaways. Those points can be redeemed for a wide variety of rewards once you reach the minimum threshold of $5.
How can I get 10,000 LifePoints fast?
Many LifePoints members aim to earn the equivalent of $100 in PayPal Cash and gift cards. This amount can be used to pay for holiday gifts, gas, fun money, Netflix subscriptions, or even everyday bills.
The quickest way to earn 10,000 LPs is by keeping your profile up to date by responding to the quick questions you'll find on your survey's dashboard. It's also important to comply with best practices to make sure your account doesn't get flagged by regular quality and security checks.
By following these simple tips, you can earn 10,000 LPs in no time. Sign up today on LifePoints to start earning.
Does LifePoints pay through PayPal?
As previously explained, PayPal is a widely favorite redemption option. When you sign up for LifePoints, you'll be rewarded with points that can then be exchanged for a variety of options, including PayPal money. Our surveys can take as little as 5 minutes to complete, and even when you can't complete them, we still give you a handful of points to help you boost your balance.
What is the fastest way to earn LifePoints?
LifePoints offers various ways to earn rewards. To optimize your chances of successfully completing surveys, it's best to take them during standard office hours. This is when most surveys are typically available. During times when there are fewer surveys available, the ones that are up for grabs tend to fill up quickly. Taking surveys during traditional daytime hours will yield a better experience overall. Therefore, the fastest way to earn LifePoints is to check your dashboard regularly for any new survey invite you may receive on a daily basis.
Additionally, you can also participate in the giveaways we run through our Twitter, Facebook, and Instagram pages. It's fun and easy to take part in, they are open to all our members, and if you happen to be the next lucky winner, you can earn between $10-$20 in no time.
Does LifePoints pay cash?
LifePoints members can easily convert their points, known as LPs, into cash. This cash can be transferred to your bank account via PayPal or Venmo deposits. Moreover, you can also opt for Amazon or Target gift cards, amongst other popular retailers, which is equivalent to cash for many online shoppers.
How long does it take for LifePoints to pay out?
You have many different payment options for redeeming your LifePoints once your LPs balance reaches $5. It can take up to ten days to receive your digital gift card or PayPal cash payments. But most electronic redemptions arrive several days sooner—the average PayPal payment takes five days.
How much is 1,000 LifePoints?
You can make a charitable donation of $1 for 110 points, or you can claim $5 PayPal credit for 575 LP points — $5 is the smallest amount of PayPal credit that can be redeemed. The value of LifePoints could be higher when they're redeemed against gift cards and donations. PayPal credits are valued slightly lower.
What are the requirements for LifePoints?
Registration requires information that includes your full name, your date of birth, the address of your primary residence, and an email address. This data is collected just to offer you surveys that relate to your place of residence and your lifestyle. No personal data is shared with any third party.
You may have only one active account at any time and only one account per mailing address is allowed.
Is there a LifePoints App?
Yes, you can easily install the LifePoints App to access full features and take surveys on the go. The LifePoints App is available for iOS users and Android users. You can use your regular login details to sign in once you install the app on your mobile device.
Does LifePoints sell your information?
No. Rest assured that we do not sell your personal data to third parties. We take your privacy seriously and make sure that your information is encrypted to avoid unwanted calls and emails from undesired parties. We only collect aggregated data from the responses that our members share.
If any market research study requires personal information to be shared or disclosed, we will ask for your clear permission before proceeding. You are always in control of your data and can opt out of any survey that you don't feel comfortable with. Opting out of a survey won't affect your chances of receiving invitations to other surveys.
LifePoints respects your privacy and complies with various privacy laws such as GDPR. Check out LifePoints full Privacy Policy here. We value your trust and work hard to keep your data secure.
How do I complete my LifePoints profile?
Completing your profile is a simple process. Start by answering a few questions about your lifestyle and interests in the first survey. Additionally, you will receive quick profile questionnaires in the form of surveys on your dashboard periodically. Each quick profile survey earns you 1 point. Gradually building up your profile maximizes your chances of receiving more surveys.
Why am I not getting surveys on LifePoints?
Are you missing out on valuable survey invitations? Your email provider may be sending our emails to your junk folder. To ensure you never miss a survey invite, add **@LifePointsPanel.com** to your trusted sender's list, address book, or contact list.
In the event of a temporary problem with your LifePoints account, contact our Help Center for assistance. Our experts will promptly assess your account and provide a solution. Don't miss out on earning rewards - reach out to our Help Center.
Is LifePoints worth the time?
We firmly believe that the answer is yes. LifePoints provides an excellent opportunity to earn an additional $25-$100 per month as a side hustle. This is especially valuable if you would otherwise be wasting your time doing unproductive activities or if you simply enjoy giving your opinion on several services and products. If you are still measuring the pros and cons of joining, you may want to browse our Testimonials page or read this article to evaluate if taking paid online surveys could be your next favorite side gig.
Why do people join LifePoints?
You will earn some incredible rewards for your opinion. While many join for the obvious monetary benefit, our most dedicated members stay for the experience. They realize the importance of their opinions and see the impact it makes in stores.
Our rewards include gift cards for major US and global retailers, PayPal credit, and charitable donations for important causes. Earn points (LPs) for every survey you take that can be redeemed for any of our rewards. 

How do I join LifePoints?
Looking to earn some extra cash? LifePoints is a global platform that welcomes anyone aged 16 or above to participate. You can earn rewards by taking surveys, shopping online, and trying new services without any cost. It's easy and completely free. All you have to do is click on the 'Sign Up' button in the top right corner of this page or click here to create your account.
How do I cancel LifePoints?
We'll be very sorry to see you go. But if you do decide to cancel your LifePoints account, the process is straightforward.
Sign into your account
Go to your account section
Click on "cancel my account"
Your account will be canceled immediately after completing these steps.
In case you encounter any issues or have questions, please reach out to the Help Center, and our Support Team will address your queries promptly.
---