The 10 Best Ways to Earn Free Apple and iTunes Gift Cards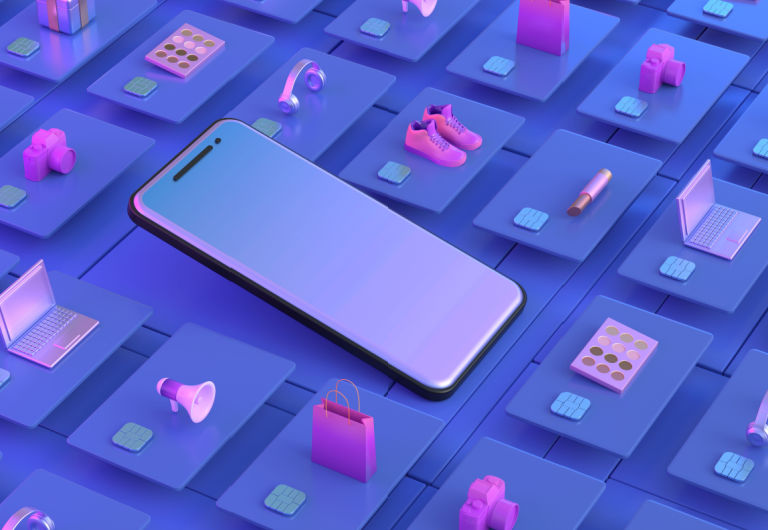 Who doesn't love shopping for a new Apple product? Or perhaps you dream of a handy iTunes gift card to purchase all digital content imaginable?
Constant upgrades and innovation can quickly make a dent in your pocket, making it harder to achieve Apple most desired products.
The good news is that you can now earn free Apple and iTunes gift cards and use them to get your favorite Apple products for free! Yes, that's right, free. You might be wondering how you can do that. Well, keep reading to learn how to get free Apple gift cards.
1. Take Online Surveys to earn free iTunes gift cards
Here at LifePoints you can take paid surveys to earn iTunes gift cards. Simply sign up, and take free to take surveys to earn points (LPs). Once you have some LPs, you can exchange them for iTunes gift cards (and other amazing rewards if you'd prefer something else).
Surveys can take as little as 10 minutes to complete and allow you to share your opinion with brands directly. You can also get 10 complimentary LPs to get you on your way to your first iTunes gift card for signing up. Interested? Discover more about how LifePoints works.
2. Keep an eye out for promotions on Apple Products and earn Apple free gift cards
Apple often offers free gift cards with the purchase of a new product. For example, Apple has a long history of offering special Back to School and Father's Day promotions. For those customers who qualify, Apple has typically offered benefits like free AirPods or Beats headphones, as well as free Apple gift cards that can be used on the iTunes and Apple Store.
Black Friday is also one of the few occasions where Apple offers deals on its products, but usually better deals are available through resellers like Amazon, so make sure to check out the latest discounts on both platforms.
Every promotion launches at different times of the year, and it typically lasts about two months. The freebies also tend to vary every year, so keep an eye out and you could earn up to $150 in Apple gift cards.
3. Sell Old Devices to Apple and get free Apple gifts cards
If you plan to upgrade to one of Apple's new models, don't forget to cash in on your old one.
Apple recently increased the trade-in value on selected iPhone models by up to $80. Apple's trade-in program is a way to offset the cost of purchasing a new iPhone, which the tech giant states is recycled. However, not all models get a second chance at life, and sometimes third-party sites will pay you over $100 for your outdated device.
All things considered, if your goal is to get a free Apple gift card, just make sure to check the value of your old device before making a final decision. Then, head towards the Apple trade-in website and claim, and Apple gift card toward your next purchase, or explore other options offered by third parties. 
4. Use several Referral Programs to earn Apple and iTunes free gift cards
Many apps and websites have referral programs that reward you with free gift cards for inviting friends to join.
For example, Honey offers a $5 referral bonus that you can convert into an Apple gift card.
While you shop, this shopping extension will automatically find and apply vouchers to your cart at 30,000+ stores. It's completely free and works like any free browser extension that you can add to Chrome in a matter of seconds.
The Honey referral link can be sent to any friend via Facebook or Twitter, and US members can also type a friend's email address directly in the box provided.
5. Dive into the world of Gift Card Trading to get Apple free gift cards 
There are various websites like Raise and CardCash where users sell gift cards they don't need.
These two platforms are specialist in what's called gift card trading. Basically, both Raise and CardCash buy gift cards for less than their value from people who don't want them and resell them at a discount so other people can save.
If you happen to have an unused gift card, you can trade it for something you really want. Or you can simply buy an Apple gift card at a discounted rate. Sometimes the already discounted gift cards receive an even bigger discounts, so despite this method not being entirely free, it's the closest you can get to a bargain.
6. Sign up for Retail Credit Cards and get rewarded with a free Apple gift card 
A retailer might issue their own credit card, valid only at their stores, or it may be a major credit card, with a Visa or MasterCard logo, which is valid anywhere. And many of these retail credit cards reward your purchases with various gift cards, including free Apple gift cards. 
For example, Best Buy is a general-use credit card issued by Citibank that can be used anywhere. Best Buy offers cardholders incentives like 5% cash back and zero-interest financing on purchases.
As a new cardmember, you can enjoy welcome offers with discounts, bonus rewards and more. And if you sign up for this type of retail credit card, you can also earn free Apple gift cards for every purchase made up to a certain limit.
7. Get free iTunes gift cards while shopping
Some apps will reward you with free gift cards for various shopping activities.
One of the more popular is Shopkick, a mobile app that offers rewards (also known as "kicks") for various shopping activities such as walking into stores, scanning specific products, making a purchase, or watching videos. These kicks can be redeemed for gift cards from popular brands like iTunes. The app also provides exclusive deals and discounts for different stores, saving you money on your shopping, and it's available both for Android and iOs devices.
8. Download Scratch-off Apps to get free Apple gift cards
Apps like Lucky Day and Scratch offer cash and gift cards for lottery-like games.
The way they work is very simple: they usually offer different scratch games for the opportunity to win different prizes. Although most people struggle to reach the payout threshold because they have to play for hours to win any substantial prize, these lottery-like games could be a fun way to earn free iTunes and Apple gift cards.  
9. Use Receipt Scanning and redeem for free Apple gift cards
Certain apps like ReceiptPal and Receipt Hog pay reward points for scanning shopping receipts. It's easy as scanning your receipts to earn points that you can then redeem for different free gift cards once you stack up enough points.
You can submit every receipt, even email receipts, to earn points on all your purchases, and choose to redeem the points for rewards, including free Apple gift cards.
10. Download a Cash-Back App to get free Apple gift cards
Apps like Rakuten offer cashback and coupon codes on purchases made on the platform.
You can activate a Rakuten Shopping account by clicking a Rakuten link, found in buttons, coupons, store links, banners, and more. When you click, a new window will open. This window will let you know that a Shopping Trip has been activated and will send you along to the store's site to start shopping.
After following a couple of simple steps, you can convert the earned cashback into Apple gift cards and redeem them on any Apply products.
Now it's your time to earn 
Now we've explored the many routes you can use to earn both Apple and iTunes gift cards, you might have a few questions about how to start earning ASAP.
If you want to start earning iTunes gift cards right away, you can sign up to LifePoints today. Joining LifePoints offers many benefits, such as engaging surveys, secure transactions, and significantly more earning opportunities like Target and Amazon free gift cards, PayPal cash, and Starbucks gift cards. You can even get 10 complimentary rewards points just for doing so.
Or start earning today straight from your mobile with our LifePoints App.
---