The 5 Best Ways to Earn Free Starbucks Gift Cards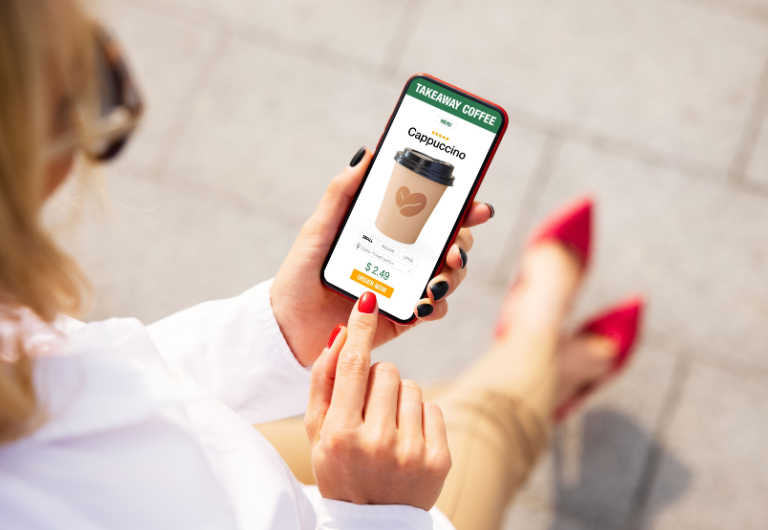 If the mere mention of Starbucks' signature coffee aroma has got your taste buds doing happy cartwheels, you're not alone. Millions of coffee lovers swear by Starbucks, but let's face it, the cost of getting that caffeine fix can add up pretty quickly.
But worry not! If you're on a budget, or just love free stuff (who doesn't?), you're in luck. We have handpicked five tried-and-tested ways to get your hands on Starbucks gift cards without spending a single penny. So, grab your cuppa, curl up, and read on.
1. Join LifePoints to Earn Free Starbucks gift cards 
LifePoints is one of the best legitimate survey sites that actually pays you to share your opinions. Unlike most survey sites, our surveys take only 10-15 minutes to complete, making it a great option if you're looking to kill time and earn free Starbucks gift cards.
Besides, LifePoints has a low payout threshold, which means you can cashout your rewards in the form of Starbucks gift cards as soon as you earn 625 points (equivalent to $5). So, if you're wondering how to get free Starbucks gift cards, LifePoints is an excellent place to start.
Additionally, you can now take surveys on the go by downloading the LifePoints app, available both for Android and iOs users. That means you can keep on earning while waiting for the barista to prepare your favorite Starbucks option.
Interested in knowing more? Get to know How surveys for money work or dive into our Guide for beginners on paid surveys.
2. How to Get Free Starbucks Coffee playing games 
Mistplay is a popular Android app (sorry, iPhone users) that rewards you for playing games. With a free Mistplay account, you can log in to the dashboard and discover games using a personalized library built just for you. Find a game you like, and start playing.
The more you play, the more you'll earn. Mistplay rewards users with "gems" (a virtual currency) based on the number of different games played, the time spent playing them, and the levels achieved within the games.
The Mistplay "gems" can be redeemed for rewards such as gift cards, including (you guessed it) your beloved Starbucks free gift cards.
3. Get Free Starbucks gift cards using Cash Giraffe 
Cash Giraffe is very similar to Mistplay, an Android app that pays you for playing games on your phone. Sure, Mistplay may be more popular but don't overlook Cash Giraffe because it can be yet another way to secure a Starbucks free gift card.
Both apps offer a variety of games that rotate from time to time, but using both apps will give you even more options. And the best part? Once you rack up some points, you can redeem them for gift cards to a variety of stores and websites, like your beloved Starbucks. So, game on and get rewarded.
4. Use Drop to Earn Starbucks Free gift cards 
Drop is an app that rewards you for your everyday purchases.
But here's the thing — Drop is different than other cashback apps. Within minutes of earning points, you can redeem them for gift cards to popular stores like Starbucks.
All you have to do is sign up, link your card, and start shopping as you normally would. Every purchase you make with your linked card earns you Drop points, which can be turned into amazing rewards like Starbucks gift cards. 
5. Use Ibotta to unlock Starbucks free gift cards 
Ibotta is a cashback website that lets you earn cashback for purchasing things you would buy anyway.
First, you have to download the Ibotta app. After downloading, open up the app and search for a store where you plan on going to shop. If the store is listed, click on it to find out how you can earn cashback on your purchase.
You can sign up for free, unlock offers for Starbucks gift cards and submit the receipt after your purchase and earn cashback. You can redeem the cashback for a free Starbucks gift card.
We all know how expensive a Starbucks run can be, and these gift card hacks are the perfect way to stretch your budget while still getting your caffeine fix.
Whether you join LifePoints, use games testing apps, or use Drop, you can enjoy Starbucks for free. And if you're looking for a recommendation, you can never go wrong with the classic latte.
So, fire up your laptop, grab your coffee, and start earning those free Starbucks gift cards today. Happy sipping!
Have your voice heard and get paid too 
There are thousands of companies looking for your opinion. When you take online surveys, you get to say what you think about big brands, and what you say is shared directly with people at those companies.
Become a LifePoints member and when you take surveys, you also get paid. You earn points, known as 'LifePoints', that you can then trade for your choice of reward. Some of your options include a PayPal balance transfer among others. Read the How It Works page for more information.
Better yet, sign up today or download the app and you can get 10 free points to get your earning started.
---