7 clever ways to earn free Target gift cards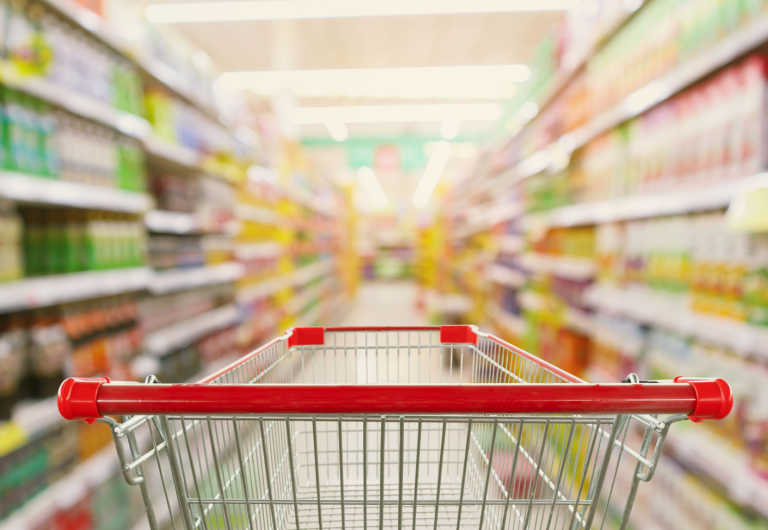 We all have a deep-seated love for Target, don't we?
The colorful, wide aisles, endless options, and the ever-friendly staff make it one of the most cherished places for Americans.
Whether it is the holiday season or just another day, Target is always on our to-do list. And what makes it even more exciting is when we get to visit Target without having to pay a penny. Yes, it's possible!
In this article, we share with you how to get free Target gift cards. So, hold on to your carts, and let's get started.
1. Check Out Target's Weekly Circular
Promotions change regularly in Target's weekly circular, available both in your mailbox and online. Their ads are always timed to coincide with the latest events, so you can be sure you're getting the best deals.
When you're searching for these offers, keep in mind that they can be very specific — like a free $15 gift card promotion for buying Madden 23 and Doritos, for example — so grab them when you see them. And often, Target offers free gift cards to encourage you to stock up on certain items, like household essentials or baby products.
In fact, you can earn a $15 gift card for spending $75 on diapers and wipes, or a $5 gift card for spending $20 on select beauty and personal care items.
Just remember that these offers are always changing, so keep an eye on the weekly circular. But with similar deals popping up every week, you're sure to find something that catches your eye.
2. Take Surveys with LifePoints to Earn Free Target Gift Cards 
LifePoints is a free platform that pays you for taking surveys and other simple tasks. You can earn LP points that you can redeem for Target gift cards or other rewards.
Global brands look for people like you to give them an honest and unbiased opinion to improve their products or services before they are released to the public. Their way to find out what consumers like you think about their multiple marketing campaigns and products is to ask via a paid survey.
When you join LifePoints, you will have the opportunity to take paid surveys and offer your opinion on multiple topics in exchange for rewards like free Target gift cards.
 Just take a few minutes of your day to answer questions and turn those precious moments into rewards. No special skills are required to start earning from paid surveys. It's free, it only takes minutes and there are great prizes like Target gift cards or PayPal payouts up for grabs. Get on board today — join thousands of people earning money with paid surveys. Find out more about How it Works using this guide for beginners.
3. Use Fetch Rewards for Free Target Gift Cards
Fetch Rewards is a popular cashback app that you can use when you shop for groceries at Target. It's easy as scanning your receipts to earn points that you can then redeem for free Target gift cards once you stack up enough points.
You can submit every receipt, even email receipts, to earn points on all your purchases, and choose to use them to redeem for free Target gift cards.
4. Shop with Rakuten 
Rakuten is a shopping platform that offers cashback and coupon codes when you shop at Target.
You can activate a Rakuten Shopping account by clicking a Rakuten link, found in buttons, coupons, store links, banners, and more. When you click, a new window will open. This window will let you know that a Shopping Trip has been activated and will send you along to the store's site to start shopping.
After following a couple of simple steps, you can earn cashback rewards that you can redeem for free Target gift cards.
5. Join Target Circle and Look for Free Target Gift Card Offers
Target Circle is the Target rewards program that gives you access to exclusive offers, discounts, and rewards.
Members enjoy access to member-only sales and promotions, as well as earning cash back (1% for Circle members, 5% for RedCard holders) and a special birthday coupon. And while current gift card offers aren't exclusive to members, they'll still show you the offers that best match your shopping history. Right now, that includes $15 back when you spend $50 on household essentials, and $5 back when you spend $20 on beauty products.
6. Shop Target Black Friday Sale for Free Target Free Gift Cards
Last year's Black Friday sale at Target was loaded with amazing deals.
Get this: when you purchased any Oculus Quest VR headset, you'd score a sweet $50 Target gift card. Or, if you opted for a Vizio Smart TV that was under 58 inches, you'd get a $30 gift card to use however you please. But that's not all.
If you were in the market for some Apple products, Target had multiple free gift card offers available for those purchases. And for anyone looking to snag a Samsung Galaxy Z Flip3, an in-store activation would nab you a whopping $300 Target gift card.
7. Keep an Eye on Seasonal Target Sales Events 
In addition to their weekly promotions, you can score some fantastic offers like free Target gift cards during seasonal sales events.
Twice a year, Target Deal Days are the ultimate shopping extravaganza with this year's summer event featuring a $10 gift card for spending just $50 on food and drinks with same-day services.
Look out for seasonal sales like back-to-school and after-holiday clearance sales, as well as holidays like Presidents Day, Mother's Day, Memorial Day, Father's Day, Labor Day, Thanksgiving, Cyber Monday, and Black Friday, to find even more amazing promotions.
To summarize
There you have it — 7 clever ways to earn free Target gift cards. Are you ready to start today? Easy. Just join LifePoints to earn free Target gift cards by simply giving your opinion on many products and services. It's completely free, and you can earn $200 a month with our paid online surveys.
We have rewarded our members with $23 million in the last year alone. Join today and start earning free gift cards for popular retailers like Amazon and Target.
Remember, while taking surveys may not be on our list, these other methods are equally effective in helping you earn free Target gift cards. So, start exploring these options and get the most out of your Target shopping experience. Happy shopping!
---