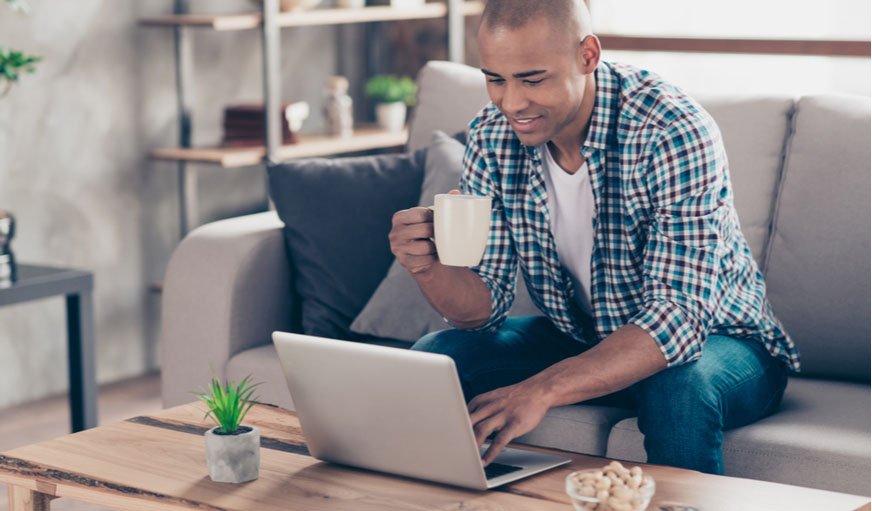 The internet hosts a wealth of ways to earn money online – from playing and reviewing video games and using cashback sites to completing surveys. But how do you know which sites to trust? In order to stay safe while earning money online, it's important to be aware of potential scams and always read up on the website's privacy policy. And when it comes to signing up to and completing online surveys, there are ways you can ensure you are earning safely and securely from a legitimate provider.
In this blog, we'll share ways you can make sure the survey website you are using is legit along with three things to make sure you do before signing up. But first, are paid surveys really legit?
There are many legitimate sites and providers offering surveys in exchange for rewards. If you are looking for ways to earn extra money online, then completing paid surveys is a simple and effective way to do so. But to get the most out of online surveys, you need to make sure you are joining the right panels – otherwise, you can end up spending time and effort on providers that either don't give out enough rewards or are scam websites.
So, while legit paid survey sites do exist, it is wise to follow some guidelines before signing up. Take a look at our handy checklist below to make sure you are clued up!
3 things to do before signing up to online surveys
1. Read the website's reviews
Make sure you've read some up-to-date reviews of the survey provider. This is one of the easiest ways to confirm the legitimacy of a provider. Existing users will give honest reviews and ratings of the website which will save you time further down the line! Use websites like Yelp and Google to find trust-worthy reviews before signing up.
2. Read privacy policy
Always read the website's privacy policy – if the provider is legit, they will have a thorough and open privacy policy to reassure their users that their data will be safe. If you can't find one, that's a sure sign to avoid them altogether!
3. Check their rewards
It's worthwhile reading up on the rewards offered by the survey provider – this should give you a good indication as to whether the website is legit. If the rewards sound too good to be true, they probably are.
Why Join LifePoints
Now that you're clued up on how to safely sign up to an online survey provider, why not consider LifePoints? With years of experience, amazing rewards and over 5 million happy members, becoming a LifePoints member is a no-brainer. Find out why below.
Your voice will be heard
We work with a number of huge brands, from Amazon and PayPal to eBay, who rely on us and our members to provide honest feedback on their products and services. This means that by completing online surveys with LifePoints, you can help to improve yours – and other customers' – experiences.
Earn legitimate rewards
Working with some of the US's top brands means that we're able to offer amazing rewards to our members. So whether you are wanting to collect PayPal credit to help pay for an upcoming holiday or want to earn some extra dollars to spend on Amazon – each survey will get you closer to your goal.
Be part of a community that makes a difference
We're on a mission to build a better world and with members from over 40 countries around the world, we're well on our way! Joining the community means you join a group of like-minded people who all share the same passion – inspiring big brands to make a positive change in the world.
Enjoy a range of benefits
As a member of the LifePoints community, you not only gain access to our surveys and rewards, but also to a range of other benefits. Enter games, competitions and take polls for more chances to earn. Some of our exclusive giveaways announce a winner every week via LifePoints' social media channels - so what are you waiting for?
Still have some questions? Find out more about how LifePoints works here.
---