Top 15 Questions About Online Paid Surveys Answered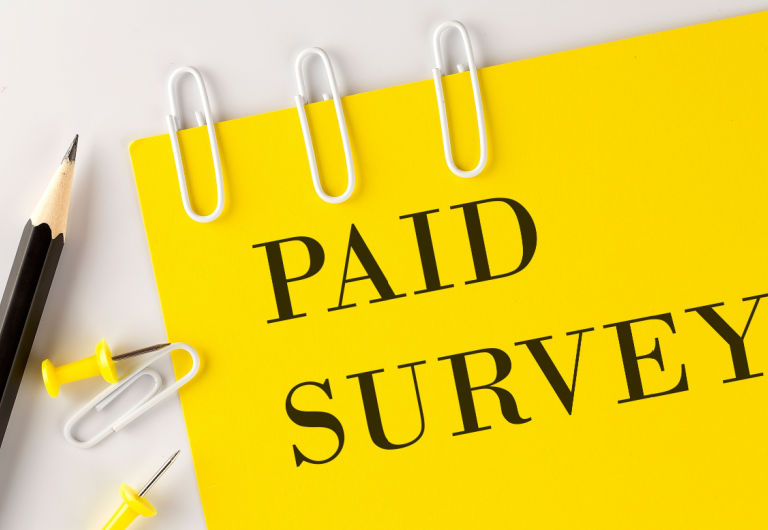 Are you interested in making money online through paid surveys but unsure about how to start or where to look for legitimate survey sites? You are not alone.
Online paid surveys have become increasingly popular in recent years, and there is a wealth of information out there that can be overwhelming.
In this blog post, we've compiled the top 15 questions people search on Google Australia about online paid surveys and legitimate survey sites and provided comprehensive responses to help you kickstart your online survey experience.
1. Are online paid surveys legit?
Yes, online paid surveys are legitimate, and many people earn a handsome amount of money every month by participating in paid surveys. However, it's crucial to look for legit survey sites to avoid scams or low-paying opportunities. Check for reviews, payment proof, and the site's overall credibility before signing up for any service.
2. How much money can you make doing online surveys?
The amount of money you make doing online surveys depends on the number of surveys you take and the payment/ reward scheme of the survey site. Some sites offer a few points for each survey that can later be redeemed for cash or rewards, while others pay in gift cards or vouchers. In general, you can expect to earn an average of $0.50 - $5 per survey.
3. How do online survey sites pay you?
Most legitimate survey sites like LifePoints pay users via PayPal, gift cards, or vouchers. Most sites have a minimum payout limit, while others payout as soon as you complete a survey.
Make sure you read the payment method, the survey rewards options, and other considerations before joining a site.
4. Can I make a living from paid surveys?
Paid surveys can be a legitimate source of extra income, but it's not enough to replace a full-time job. The amount of money you can make through paid surveys depends on your effort, consistency, and the number of surveys available.
It's best to treat surveys as a side hustle rather than a primary source of income, and simply benefit from the pros that this side hustle definitely offers to its members.
5. Are there surveys for teens and kids?
The majority of online survey websites require members to be at least 18 years or older. At LifePoints, the minimum age to become a member is 16 years old.
Some survey sites offer opportunities for teens and kids above 13 years old. However, in most cases, these studies will require parental consent for minors to participate in such surveys.  
6. Can you get scammed by online survey sites?
Unfortunately, some survey sites are not legitimate, and they may ask for your personal information or charge money for membership and never pay you.
To avoid scams, always do your research before you sign up for any site, trust your instincts, and never share your sensitive information.
7. How do I know if a survey site is legitimate?
There are several ways to verify the legitimacy of a survey site, including checking reviews from other users, reading the terms and conditions, checking the site's contact information and payment methods, and looking for site certifications.
Look out for red flags such as:
Unrealistic promises
Offers involving large amounts of money upfront
Legitimate survey sites never need sensitive data like bank account numbers or social security numbers, so stay away from any site requesting this information
Promises of a steady stream of extra income or ability to quit your "daily job". While you can make extra cash with survey websites, and it can be a fun side hustle, completing surveys can't replace the income of a full-time job
Although some survey companies offer a small sign-up bonus ($2 - $5), anything far more generous should be viewed with suspicion. No reputable and legitimate paid surveys sites will offer you free laptops or iPhones
When in doubt, always remember: if it seems too good to be true then it probably is.
8. How do survey sites know if you are qualified for a survey?
Survey sites use screening questions to determine your eligibility for a survey. These questions may include your age, profession, income, location, or purchase behaviour.
If you qualify for the survey, you'll receive an invitation via email or dashboard. Once you start the survey, you will get a short set of screening questions to validate 100% that the survey matches your consumer's profile and interests. These screening questions shouldn't last more than 1-3 minutes.
9. Can you retake a survey if you get disqualified?
No, you cannot retake a survey if you get disqualified. Survey sites use screening questions to match your profile with surveys. If you don't qualify for the survey, you won't get a chance to take it again but don't let this discourage you.
If you ever feel locked out of surveys due to being part of the wrong age group or not using a particular shampoo, don't worry — it's normal. It may be frustrating, but most times you will be invited to survey topics that fit your personal background and your interests.
Legitimate survey sites like LifePoints have tools in place to match survey topics with your unique personal backgrounds and interests. That makes taking paid surveys much more enjoyable for all those involved while avoiding long questionnaires that lead nowhere.
And if you get disqualified and can't complete the survey, at LifePoints, we still reward you with a handful of points to acknowledge your time and interest.
10. How many surveys can you take in a day?
The number of surveys you can take in a day depends on the availability of surveys on the site, your eligibility, and the survey's length. Some users can take as many as 20 surveys in a day, while others may only qualify for a few surveys a week.
11. What's the best time to take surveys?
The best time to take surveys varies depending on your location and the site you're using. However, taking surveys during traditional daytime hours will yield a better experience overall. This is when most surveys are typically available. During times when there are fewer surveys available, the ones that are up for grabs tend to fill up quickly.
12. Can you take surveys on your phone?
Most legitimate survey sites have mobile-friendly versions of their sites or mobile apps that you can use to take surveys on your phone. However, make sure you have a stable internet connection, as some surveys may require streaming videos or downloading images.
13. Can you withdraw your earnings as cash?
Yes, many survey sites, including LifePoints, allow users to withdraw their earnings as cash via PayPal. Since PayPal is linked to your bank account, you can easily transfer these funds directly to your account.
14. How long does it take to earn your first payout?
The time it takes to earn your first payout depends on your effort and the survey availability. Some users can earn their first payout in a week, while others may take a few months. Make sure you're consistent and check for new surveys regularly.
For example, at LifePoints you can request your first payout once your LPs balance reaches $5 and if you're consistent and committed, this can easily be achieved in a matter of a few days.
15. Are there any free survey sites that pay cash?
Legit survey sites allow you to join for free and offer cash or gift card payouts, including LifePoints.
LifePoints members can easily convert their points, known as LPs, into cash. This cash can be transferred to your bank account via PayPal deposits. Moreover, you can also opt for Amazon gift cards, amongst other popular retailers, which is equivalent to cash for many online shoppers.
In conclusion, online paid surveys can be a legitimate and easy way to make extra money from the comfort of your home, but it's crucial to research before joining any site and avoid scams. In this blog post, we've covered the top 15 questions people search on Google about online paid surveys and legitimate survey sites, providing comprehensive responses to help you start your survey journey.
Remember that online surveys won't make you rich overnight, but with consistency and effort, you can earn a decent amount of income.
Ready to put your opinions to good use and start earning popular gift cards right away? Fantastic. Join LifePoints today. We've paid over $23 million (USD) to our members in the last year alone. Sign up now and start making money and popular gift cards while never leaving the comfort of your own home.
---