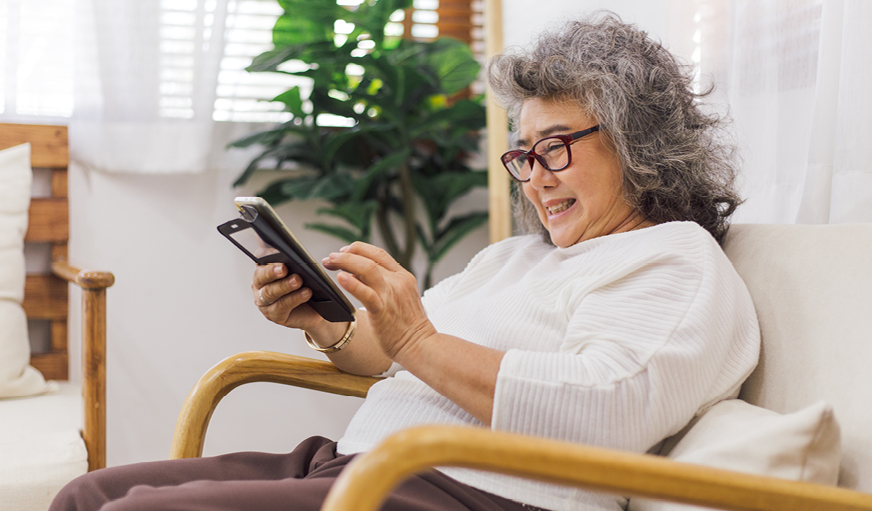 Earning money online can be a quick and hassle-free way to boost your income. There are plenty of different avenues you can take such as paid surveys, online product reviews, and even gaming – if that's your forte! However, with the rise of illicit cyberspace activities it is important you stay safe whilst online.
This blog will give you an overview on how to decide whether a website is legit and some key tips and tricks to consider when earning money online.
Are online surveys safe?
The simple answer: yes! You can most definitely create extra funds in exchange for sharing your opinion. Rewards may come in the form of cash, such as PayPal credit, redeemable rewards points or gift vouchers. Be wary of websites which ask for banking details and payment upfront and offer large amounts of cash in exchange.
Do surveys actually pay?
LifePoints operates via a trustworthy and reliable points-based system. Each time you complete a survey you receive points (LPs) which can be exchanged for either PayPal credit or retailer gift cards. Happy spending!
5 Things to Look Out for When Earning Online
1. Authenticity
Firstly, it's a good idea to gauge the overall look and feel of the website. Are there any noticeable red flags? Does the website domain look suspicious? Are you being bombarded with malicious pop-ups? The best thing to do in this instance is to trust your gut. If something sounds too good to be true, it probably is. Follow your intuition and avoid any websites you strongly feel are not legitimate.
2. Factual evidence
A website's authenticity can be confirmed by finding concrete evidence that the company exists in real life. This could be in the form of a registered office address or legitimate contact details such as an email address or contact number. Feel free to get in touch with the company directly or Google their location to give you even more peace of mind!
3. Registration status
A great way to discern a website's legitimacy is to establish if they are officially registered as a company. Gov UK provide a global list of overseas registries that is useful to check, but it is worth noting that the list is not exhaustive. Additionally, the Australian Securities & Investments Commission (ASIC) provides information about company registration status in Australia and you can take a look here.
4. Online presence
Another simple way to identify a company's legitimacy is to determine their online presence. A quick search on the internet should lead you to their social channels where their consumer interactions will give you a sense of their level of establishment. What are people saying about them? Are they leaving good reviews? Product reviews on the AppStore, Google Play or Trustpilot will give you a good indication if other users are happy with their services and any warning signs to look out for.
5. Padlock symbol
Look out for a padlock symbol in the top left-hand side of the URL bar. This indicates the site is encrypted and the connection is secure. Be very wary or completely avoid sites which do not display this symbol as it means your data and activity may be intercepted and at risk.
6. Privacy policy
Without a shadow of a doubt, you must always read the company's privacy policy before sharing any personal information or signing up to their services. The privacy policy will explain how your data will be stored and used, as well as determining the trustworthiness of a website. If there is anything stipulated within the privacy policy that you are not comfortable with or if you have been unable to find one at all, then do not sign up.
What's in it for me?
If you are looking for an extra bit of cash in your back pocket, completing online surveys is a great way to do so. You're unlikely to earn a full-time salary from solely completely online surveys, however, earning rewards by voicing your opinion is a great way to spend some of your free time. Completing online paid surveys be a fun side hustle or a hobby which allows you to treat yourself with your earned rewards!
Are there many risks involved when taking online surveys?
Unfortunately, there is a certain level of risk involved when completing online paid surveys. This may involve online banking fraud or identity theft due to the necessity of providing personal data. Some untrustworthy websites may your use your data dishonestly or illegally, putting you at risk of being scammed. It is important to take necessary precautions to avoid this from happening and try your best to follow the advice provided in this blog. It's worth remembering that, overall, aussie paid surveys are safe and completing a survey for money is a legit way to earn online.
I'm worried I've been scammed… what should I do?
If you are worried you have been scammed it is important to act immediately. A great first port of call is to contact your financial institution or bank. They can pause activity, increase security on your account or issue a new card if necessary. In some instances, a 'charge back' may be performed to reverse a transaction if your credit card has been fraudulently billed.
If you are worried you are a victim of identity theft, we recommend contacting IDCARE or applying for a Commonwealth Victims' Certificate. There is also information about the Australian Competition and Consumer Commission (ACCC) Scam Watch available to view here and if you need to report a scam, visit the ACCC.
How can I sign up to LifePoints?
Find out full details on how to sign up to LifePoints.
Be safe, start earning now, and happy spending!
---