Discover the Top 20 questions people search about LifePoints on Google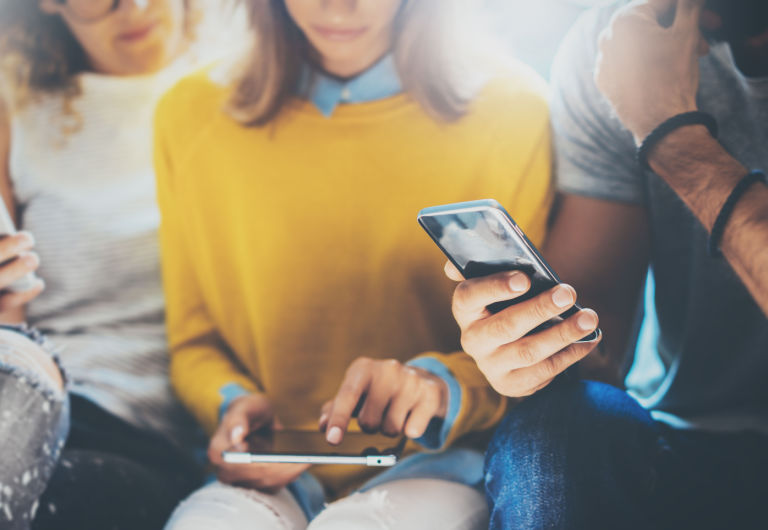 Every day, thousands of people search on Google for LifePoints, looking for answers for specific questions about the site's features and how to make money online. To help save you time, we've collected the top 20 Frequently Asked Questions to ensure you get the answer you need directly from the source.
Take advantage of our brief roundup of the most common questions people ask about LifePoints and get all the information you need without having to dig through endless pages of articles. And even when you do find one, you might still have questions about how it works and what you can expect.
That's why we've compiled a list of the top 20 questions people search for in Google about LifePoints — and we're going to answer them all for you.
What is LifePoints?
LifePoints is an online paid survey website where users can earn rewards by taking surveys.
Global companies and organisations are always striving to make the best products and services, but they need something even more important than their ideas: consumer's opinions. By taking paid surveys you will help brands make the best decisions to tailor their products for their target consumers.
LifePoints members get paid to take surveys about different products and services.
When you sign up for a legit survey site like LifePoints, you will get invited to different surveys in which all you need to do is share your honest opinions on a specific product or service. No special skills are required to start earning from our surveys. It's free, it only takes a few minutes a day and there are great rewards for your contributions, like Amazon and Flipkart gift cards, and PayPal cash payments.
How can I sign up for LifePoints in India?
Signing up for LifePoints in India is free and easy. Just click here or use the Sign Up button at the top of this article.
You can alternatively install the LifePoints app to register and access full features and take surveys on the go. The LifePoints App is available for iOS users and Android users.
Once you decide your preferred registration method, enter your basic information, like your name, email address and postal code (we ask this so that we can send you surveys that are relevant to your place of residence). After this, you'll receive a confirmation email. Please click on the link you will find in the email.
After that, you'll start by filling out your consumer profile through our first profiler and answering a few lifestyle and preference questions. Once this profiler completed, the surveys will start rolling in, and for each one you complete, you'll earn virtual points (LPs) that accumulate in your tracker.
When you've got enough points, you can redeem them for a reward of your choice. The minimum threshold on LifePoints is 300 LP (300 INR), but if you are interested in redeeming your points for a higher amount, just keep on taking surveys until you reach the desired redemption value.
What kind of surveys does LifePoints offer?
LifePoints offers a variety of surveys on different topics, from product and brand feedback to social and political opinions.
Depending on your lifestyle, there are lots of different kinds of paid surveys you can take. Some examples include:
Your perception of the advertisement conducted by a certain brand
Insights on a specific product in comparison to others of the same type
Brand recognition surveys
Surveys about a specific service in your city of residence
Surveys about a product appeal
Your daily habits
How much can I earn with LifePoints?
The amount you can earn with LifePoints depends on the number of surveys you complete and the number of points you earn.
The frequency and amount of payouts depend on:
The volume of surveys available
Your consumer profile and the number of surveys you complete
Various brands and services are seeking specific demographics, such as age, location, interests, and lifestyle. Therefore, there is no one profile that receives more surveys than others, but you may qualify for more surveys depending on the availability of studies at that particular time.
On well-established survey platforms like LifePoints, you can expect to make between 20 INR- 300 INR per completed survey — with the potential of even higher rewards for longer or more detailed surveys. 
While paid online surveys can provide supplementary income, it's important to note that they shouldn't be relied on as a sole source of funds for daily living.
Depending on how much time and effort you put into it each month, and the number of surveys you qualify for, you could easily earn anywhere from an additional 4.000 INR to 10.000 INR a month by completing online surveys daily.
So, if your goal is to supplement your income this way, be sure to set reasonable goals (e.g. making at least 100 INR every day is possible, whereas 8,000 INR a day is an unrealistic expectation no legitimate survey website will be able to meet) as that'll help get closer to achieving those financial aspirations sooner than later.
In conclusion, taking paid online surveys won't make you rich, but it can be an enjoyable, effortless, and lucrative side hustle to earn some extra cash.
How do I redeem my LifePoints?
You can redeem your LPs using the LifePoints Reward Zone for cash payments through PayPal or gift cards to popular online retailers like Amazon and Flipkart.
The process is very simple. Firstly, you will need to accumulate enough points to reach the minimum redemption threshold (300 INR). Then head towards the Reward Zone and choose your favourite redemption option.
Is LifePoints available in other countries besides India?
Yes, LifePoints is available in 43 countries worldwide, including in Australia, Canada, the United States, the United Kingdom, and more. Take a look at the full list on our Who We Are page.
Is there a minimum age requirement to join LifePoints?
Yes, you must be at least 16 years of age to join LifePoints.
Are there any registration fees for joining LifePoints in India?
No, signing up for LifePoints in India is completely free. There are no fees to join LifePoints. It is completely free to sign up and participate in surveys. Moreover, we pay our members for every survey they complete and reward them with 2 points even when they start a survey but can't complete it.
We've paid over $23 (USD) million to our members in the last year alone. So, why don't you join us? 
How often will I receive surveys from LifePoints?
The frequency of new surveys you will be invited to and the earnings for it depends on 3 factors:
Your consumer profile. For example, if you don't drink alcohol, it doesn't make sense to invite you to a survey about alcoholic drinks consumption, does it?
The surveys available for your consumer profile. For example, if you have children aged 5-8, how many surveys are available at the time for consumers with children in that age group
Your consistency when receiving new surveys. If your intention is to rack up points and cash out fast, we recommend consistency in your survey activities. Some surveys can fill up very quickly because maybe they are designed to collect 1,000 responses and they reach that number very fast. If you receive a survey invite today but wait five days to take it, odds are that survey will be unavailable by the time you try to start it
Market research is not an exact science but there's always a demand for various types of consumers. Companies are always on the lookout for different types of consumers to understand market trends and ways to improve their products and services. Keep taking online surveys; your first reward is waiting around the corner for you.
Can I use LifePoints on my mobile device?
Yes, LifePoints has a mobile app that you can download for free on the App Store or Google Play. The LifePoints App is available for iOS users and Android users. You can use your regular login details to sign in once you install the app on your mobile device.
How many surveys can I complete in a day?
There is no limit to the number of surveys you can complete in a day. New surveys are added to LifePoints on a regular basis, so there is always something new to participate in. However, the frequency of new surveys you will be invited to and the earnings for it depends on 3 factors:
Your consumer profile. For example, if you don't drink alcohol, it doesn't make sense to invite you to a survey about alcoholic drinks consumption, does it?
The surveys available for your consumer profile. For example, if you have children aged 5-8, how many surveys are available at the time for consumers with children in that age group
How long does it take for LifePoints to credit my account with points?
Depending on the nature of the study, it can take up to 24-48 hours for your LifePoints account to be credited with points after completing a survey. However, most points are credited immediately, right after you complete a survey.
This said, it is always a good idea to write down the Survey ID, just in case your internet connection fails while you're about to complete a survey. You can then contact our Support Team so they can help you recover the points earned for that particular survey.
Can I transfer my LifePoints to someone else?
No, you cannot transfer your LifePoints to another user's account. Additionally, you cannot resell your survey points, and most survey sites do not allow this.
How long do I have to redeem my LifePoints?
Your LifePoints are valid for 3 years from the date you earned them. You can redeem your LPs any time you want during that timeframe.
Can I still participate in LifePoints surveys if I don't live in a big city?
Of course! LifePoints online surveys are available to people living in both urban and rural areas. All you need to join our community is an email address, an internet connection and you're all set. It's completely free. Start earning real money with real paid surveys. 
How does LifePoints ensure the quality of their surveys?
LifePoints works with market research companies to ensure the accuracy and quality of their surveys. Unlike many other paid survey providers, LifePoints counts with a specific team that advises companies on how to script their surveys to make them more efficient and engaging for survey takers.
Alternatively, we have tools in place to secure the quality of the responses. Things like speeding through the answers, low quality responses, the use of VPN services and multiple accounts are not allowed in LifePoints. For more information when completing online paid surveys, we recommend reading this article about the best practices when taking paid surveys.
How does LifePoints protect my personal information?
LifePoints takes your privacy and confidentiality seriously. Your personal information is only used for market research purposes and is never shared with third parties or used for marketing purposes.
We take your privacy seriously and make sure that your information is encrypted to avoid unwanted calls and emails from undesired parties. We only collect aggregated data from the responses that our members share.
If any market research study requires personal information to be shared or disclosed, we will ask for your clear permission before proceeding. You are always in control of your data and can opt out of any survey that you don't feel comfortable with. Opting out of a survey won't affect your chances of receiving invitations to other surveys.
LifePoints respects your privacy and complies with various privacy laws such as GDPR. Check out LifePoints full Privacy Policy here. We value your trust and work hard to keep your data secure.
What do I do if I don't receive my survey rewards?
It typically takes 5-10 business days to receive your rewards, but this can vary depending on the reward you choose. You have many different payment options for redeeming your LifePoints once your LPs balance reaches the minimum redemption value. It can take up to ten days to receive your digital gift card or PayPal cash payments. But most electronic redemptions arrive several days sooner — the average PayPal payment takes five days.
If you are experiencing delays to receive your survey rewards, please contact our Support Team so we can help you as soon as possible.
How does LifePoints compare to other paid survey websites?
LifePoints is one of the most popular and reliable paid survey websites available in India, with a high rating on Trustpilot.
There are a handful of legit companies that offer paid surveys for your opinion. However, LifePoints is one of the highest-paid survey sites and one of the number 1 side hustles in India. 
LifePoints sets itself apart from other survey sites by offering some of the highest-paying surveys. There is a serious and well-established company behind it, and it provides a reliable way to qualify for as many surveys as possible. Where other companies send you surveys that you start only to discover you don't qualify after completing a 5-minute long questionnaire, at LifePoints we value your time so much that we strive to send you surveys that match your walk of life.
By doing so, we ensure our members are having the best possible experience; avoiding the frustration of starting survey after survey only to discover you get nothing out of it — other than wasting your time.
Another way we reward our members for their time is by giving them a few extra points when they start a survey but don't qualify for it. It is our way of saying "we care" and we value your time and effort.
Being part of our community has added benefits. Every week we give away bonus points to boost your LP balance for even bigger rewards. And occasionally, there are even special prizes like e-readers and tablets. All winners are selected at random, where terms and conditions apply, and we announce lucky members via our social channels.
Finally, LifePoints makes it easy to convert your points into cash. Your first payment may take a bit longer. With any legit survey site, it will take a little time to get your first payment. But future requests can be processed in a matter of just a few business days.
In conclusion, LifePoints can provide a range of benefits and rewards to those who are willing to share their opinions and it's one of the top paid surveys available in India. It is easy to join, and the more surveys you complete, the more rewards you will earn. Plus, we offer an exciting variety of surveys for different interests which you don't want to miss out on.
All in all, LifePoints is the fastest way to make money from your opinion by taking surveys that are interesting and rewarding. Furthermore, it's great for testing new products since you will get exclusive access and previews before everyone else does.
So, if you're ready to put your opinions to good use and start benefitting right away sign up now and start making money with paid surveys while never leaving the comfort of your own home.
Is LifePoints a legitimate way to earn money online?
Absolutely. LifePoints is a legit paid survey website for anyone over the age of 16. We have been around since 1946.
LifePoints is owned and operated by Lightspeed Research Limited (3 World Trade Center, 175 Greenwich St, 35th Floor, New York, NY 10007, United States) with a 4.3 out of 5 stars rating on TrustPilot.
For more information about LifePoints, please review our Privacy Policy and Terms and Conditions.
Just remember that when searching online for the best-paid survey sites there will likely be some scams out there — look out for red flags such as:
Unrealistic promises
Offers involving large amounts of money upfront
Legitimate survey sites never need sensitive data like bank account numbers or social security numbers, so stay away from any site requesting this information
Promises of a steady stream of extra income or ability to quit your "daily job". While you can make extra cash with survey websites, and it can be a fun side hustle, completing surveys can't replace the income of a full-time job. Taking paid surveys is not a regular income replacement — stay away from those who promise so
Although some survey companies offer a small sign-up bonus (100 INR - 200 INR), anything far more generous should be viewed with suspicion — there's no such thing as free vacations or laptops from doing online surveys. No reputable and legitimate paid surveys sites will offer you these big deals
When in doubt about an opportunity, always remember: if it seems too good to be true then it probably is. Read another article or additional information on how to spot legit and real paid survey websites that pay you.
We hope that this list of the top 20 questions about LifePoints has been helpful for you. By answering these questions, we hope to have provided you with the information you need. Happy earning!
SIGN UP TO LIFEPOINTS AND START EARNING TODAY
---