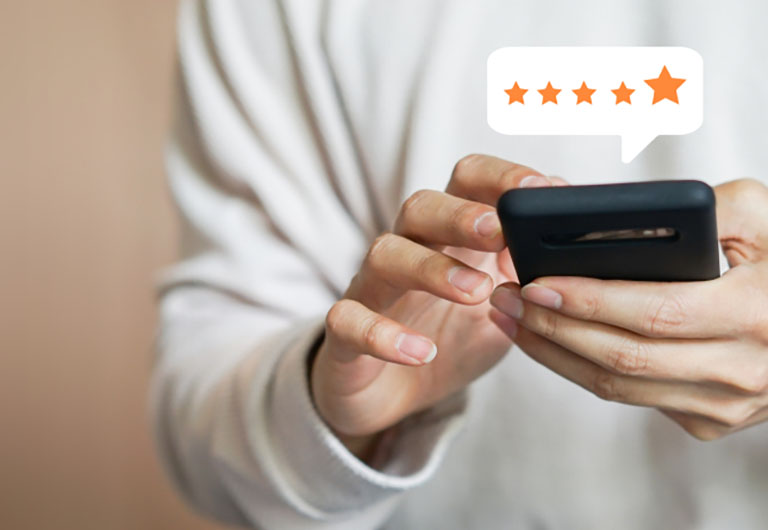 Are you thinking of doing an online survey for money but worried it might be a scam? Staying safe online is one of the most important factors to consider when taking these surveys. Unfortunately, while there are many legitimate survey sites, there is always the possibility of being scammed. So, figuring out which websites you can trust is crucial.
Don't worry though, we have you covered. Read on to find out how to stay safe online, discover legitimate Indian survey sites and see some tips to avoid all scams. You'll be ready to earn safely in no time!
Do paid surveys actually work?
Legitimate online survey sites exist and are a great way to earn some extra cash online. The best way to make sure they work is to read reviews from real people. This way you aren't just listening to the sites, as every site will say they are legitimate. A third-party review is a great way to bridge this gap. For example, Millennial Money has a detailed page talking about the safety of LifePoints.
All legitimate survey sites will use your answers for different purposes. If you choose a site that's in line with what you're into, you can get more than cash or a gift card reward. For example, some sites use your answers and data to help develop lifesaving technologies. Some use your answers and data to help influence different product development. So, finding the right fit that aligns with your values is important as it allows you to get as much as possible out of these surveys. Check to see how a site uses your answers and decide which one you like the most.
Before signing up to any online survey provider, here are a couple of things that will help you feel confident that the site is legitimate and actually works:
Read up on the survey site's T&Cs/Privacy Policy
All legitimate survey providers will have a clear and in-depth privacy policy on their website. Read through it to make sure you are happy with their commitment to keeping your data safe. If they don't have a robust and easy to understand Terms and Conditions page, they are likely trying to hide something.
Consider if it sounds too good to be true
If a survey site is offering something that sounds too good to be true, there's a very good chance that it is. If you find yourself in this situation, don't worry, do a little further research on the company, it might reveal a lot. This research should give you a good indication as to whether the provider is legitimate.
Do online surveys really pay you?
The short answer is yes! Some survey websites are a legitimate opportunity to make money online and will pay. However, not all sites will pay the same and rewards vary site to site. Some will offer cash, others will offer gift cards and some will reward you with something like PayPal. So, it's important to check what the rewards are and whether you're interested in them. Luckily for you, LifePoints offers both gift cards and PayPal cash.
Just be aware that while the surveys will pay you, it's unlikely that they'll be the same as a full time job. But if you're looking for a valued, easy and quick way to earn some money on the side, then online surveys could be for you!
How do paid surveys really work?
At their core, most survey providers work in a very similar way. You complete a survey and in exchange you get some points for every survey you complete. Once you have enough points you can exchange them for rewards.
For example, with LifePoints, once you hit 550 points (around 400 rupees) you are free to exchange for any of our fantastic rewards.
Are paid surveys safe?
While illegitimate and scam websites do exist, legitimate survey sites are safe and make sure you are protected. This safety can range from making sure the site is safe to use and that your data is protected, among other things.
With LifePoints, your data is safe and secure. We are committed to making sure your data is never shared with third parties. If you want to learn more, take a look at our Privacy Policy.
How to be confident you're using the safest survey sites
When it comes to making money online, staying safe is the most important thing, and is directly tied to whether a site is legitimate. Here are 6 tips for staying safe online when completing surveys.
Make sure a site is legitimate (using the methods discussed earlier)
Create a new email address if you want to avoid anything spammy or protect your data/identity
Never share your bank details
Avoid websites that continually serve you pop-ups (especially spammy pop-ups)
Check to make sure the site is encrypted and has a secure connection
Avoid clicking on suspicious looking links
Closing thoughts
If you're confident and ready to take some surveys, you can do them right here at LifePoints when you sign up and become a member. We take pride in offering legitimate surveys that give worthwhile rewards to our members in exchange for your opinion. Becoming a member is easy, and you can start taking surveys right now! Once you've taken a few surveys you'll be ready to earn fantastic rewards from the likes of PayPal or Amazon, among others. We'll even give you 10 points for free just for signing up.
---