International Gift Cards with LifePoints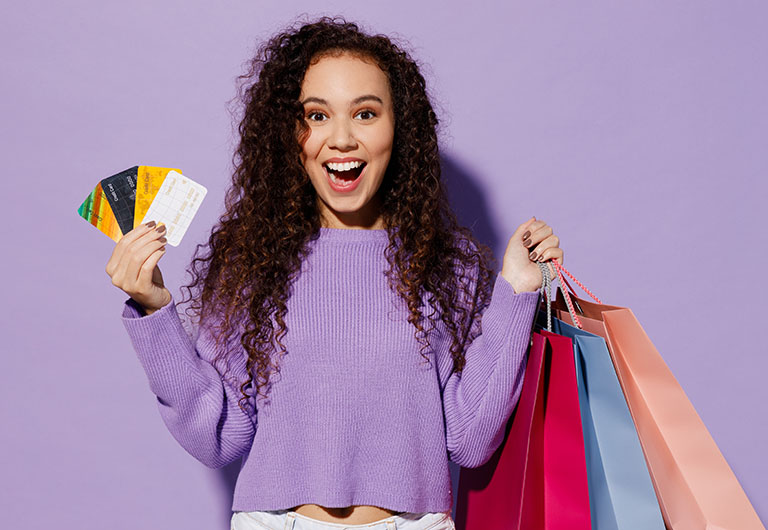 International gift cards eliminate the hassle of shipping physical presents, customs restrictions, and currency conversions, making them an ideal option for hassle-free gifting. With just a few clicks, you can effortlessly bridge the distance and bring a smile to someone's face, no matter where they are in the world.
The Power of International Gift Cards
International gift cards possess an extraordinary power that knows no borders, bringing a world of possibilities right to your fingertips. Regardless of where your favourite global brands may reside, these captivating codes serve as a universal key, granting you access to unparalleled experiences. With an international gift card in hand, imagine the thrill of embarking on a journey of indulgence, selecting from a mesmerizing array of options that cater to your unique tastes.
Global Giants in the Gift Card Arena
Amazon
Price: $0 (with LifePoints)  
As one of the most prominent global marketplaces, a lot of people have one question in mind: "Are Amazon gift cards international?" Luckily, the answer is yes! Amazon gift cards are used worldwide for its enormous selection of products. There is something for everyone as you can browse a variety of categories, from electronics and fashion to books and home goods.
Apple
Price: $0 (with LifePoints)  
Apple gift cards are your passport to a universe of digital wonders that span across borders, languages, and cultures. With the power to redeem them for music, movies, apps, and other digital content, the possibilities are as infinite as the imagination. Whether your loved one is a die-hard audiophile, a movie buff, or a gaming enthusiast, an Apple gift card will transport them to a world of entertainment that will keep them engaged and delighted for hours on end.
Google Play
Price: $0 (with LifePoints)  
Android fans gather around. With Google Play gift cards, you can enter a digital realm filled with endless possibilities and entertainment. Immerse yourself in a world where games, apps, movies, and books come together to create an international treasure trove of excitement. The options are as endless as your imagination, from the productivity tools that help you reach your full potential to immersive virtual worlds that take you to breath-taking places. Release your inner explorer as you browse a captivating world of international options, where each swipe opens the door to exciting new experiences and adventures. With Google Play gift cards, you have the ability to customize your digital experience and are equipped to sate your cravings for inspiration and entertainment.
Coles
Price: $0 (with LifePoints)   
With their incredible versatility, Coles Gift Cards can be conveniently used internationally, making them the perfect travel companion. These cards enable you to relish delectable treats in a multitude of countries, letting you discover diverse flavours without the hassle of exchanging currency or worrying about credit card compatibility. Coles' extensive network of international partners ensures that you can utilize your gift card at various renowned establishments, ranging from cozy street food stalls to Michelin-starred restaurants. Indulge in authentic dishes prepared by local chefs, tantalize your taste buds with extraordinary fusions, or embrace traditional culinary heritage—your Coles Gift Card paves the way for unforgettable dining experiences wherever your wanderlust takes you.
PayPal
Price: $0 (with LifePoints)  
The peace of mind they provide through simple and secure transactions is one of the biggest benefits of using PayPal gift cards internationally. Because of PayPal's strong infrastructure, you can make international purchases without worrying about your financial information being compromised. PayPal streamlines the payment process whether you're browsing local artisanal goods or using well-known e-commerce sites. You won't have to stress about going through the hassles of currency conversion either. You can shop with confidence using PayPal because you can be sure that all your transactions will be simple and secure.
Unique Experiences with International Gift Cards
Gift cards offer individuals the opportunity to enjoy unique experiences beyond the traditional shopping spree. With an Apple gift card, users can unlock a plethora of exciting possibilities, such as purchasing apps, games, or even educational courses through the App Store. Amazon gift cards, on the other hand, open up a world of exploration, allowing recipients to delve into the realms of books, music, or niche hobbies like art supplies or outdoor gear. PayPal gift cards enable individuals to indulge in distinctive experiences by using the card's balance to book unforgettable travel adventures, whether it be a serene beach getaway, an adrenaline-fueled skydiving escapade, or a cultural immersion in a bustling city. These gift cards empower people to curate extraordinary memories and discover new passions, all while making use of the convenience and flexibility they provide.
Sign up for LifePoints now
Join LifePoints today and become part of a thriving community where your voice holds immense value. With our members collectively earning over $30 million in just the past year, there's no better time to embark on this rewarding journey. Be a part of a world that keeps on giving. Earn PayPal, Amazon, Starbucks, Apple, Google Play gift cards and many more! Don't miss out on the opportunity to make your opinions count and be rewarded for your valuable insights.
Simply by signing up, you unlock a world of opportunities. And as a delightful bonus, you'll get 10 free rewards points as a token of our generosity. Alternatively, you can get started on your path to earning rewards by exploring the fascinating world of our LifePoints App, which is available at your fingertips on a mobile device.
---