11 Legit Ways to Make Money as a Beginner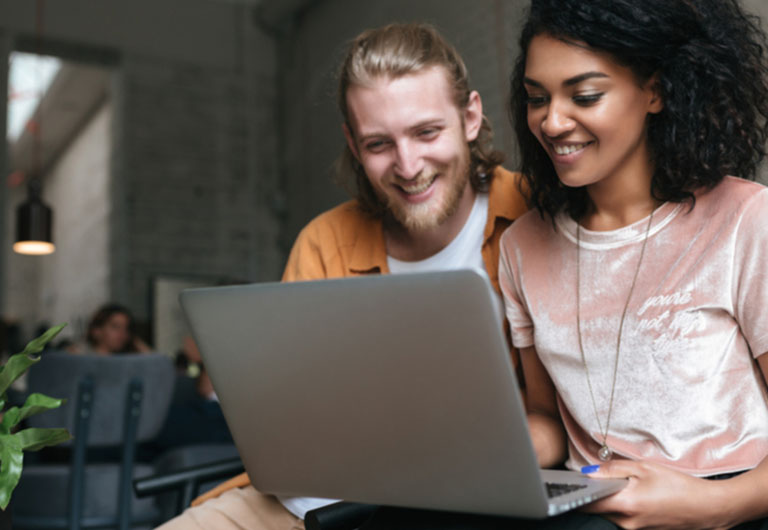 There are a lot of reasons why you might be looking for some extra cash. Things are getting pricier, you might have some new financial obligations or maybe you just want to treat yourself. One way you can pad your wallet is by finding ways to earn some quick cash without putting too much time into learning new skills. Here you will find the 11 best ways that you can make some well needed money as a complete beginner.
There are a wide range of options to choose from too. Some are creative and some allow you to work from your couch and others allow you to develop your problem-solving skills. All will help you make a bit more money.
To easily access more of our full guide then checkout each of the categories below:
How to make money online for beginners
How to make money online for free as a beginner
How to make money online legitimately as a beginner
Easy ways to earn money from home as a beginner
Easy ways to make money online as a beginner
Not all the methods only apply to one category and there may be the occasional overlap. For example, some of the ways to make money online can also be done from home. So, it's worth exploring each of the categories to make sure you find the best method to suit you.
Quick ways make money online for beginners
One of the benefits of the internet is that you can earn an extra bit of cash quickly without much experience. Luckily for you there are some great options to choose from. These ways can be up and running in no time, and if done right you can earn a good amount too.
1. Sell your old items online for some extra cash
Do you have some old clothes, technology and other appliances just lying around? If you're not using them why not consider selling them online? While the items may not be of any use to us anymore, they can still be valuable to someone else around the world.
Nowadays you can sell almost anything online, and there are a wide variety of online platforms that are easily accessible to beginners. Some of these include eBay and Facebook Marketplace. The best part about them is you can sell anything you could imagine, from DIY tools to sports equipment. If you can think of a price that you are happy saying goodbye to your belongings for, then this can be a quick and easy for beginners to make money.
2. Sell digital photos online for quick cash
If you think you have a good eye for photos or you've already taken some good ones, then this is the opportunity for you. The best part is this is it requires minimal effort, and the more photos you have the more you'll get paid. All you have to do to sell photos online is upload them. Once uploaded when someone buys a digital copy you get a commission.
There are a lot of websites that allow you to sell, such as Dreamstime and Shutterstock. Just create a profile and upload the photos you want to sell. These photos can be bought by everyone from large corporations, small and medium size businesses to bloggers, graphic designers, marketers, and even publishers who regularly use photos online. If you're looking for an easy way for a beginner to make some quick money, then this method is worth checking out.
How to make money online for free as a beginner
One good thing about finding extra ways to make money is you can also start for completely free. With these methods all you need is time and energy, no financial investment needed. As we mentioned earlier, these categories are not set, and you will be able to find ways to make money without investing in other categories too. Therefore, make sure to read through all of them and find the best one that suits you.
3. Earn money online by completing surveys
Surveys are popular, but it may surprise you with how quick and easy they can be. The first thing to know about this method is it is completely free. No prior income or preparation is needed. Not only is it easy, but completing online surveys is a very popular method for beginners to earn some extra money.
You don't even need to leave this site to earn the money, as you can complete surveys right here with us at LifePoints . For each survey you complete you will earn points with us, called LifePoints. Once you have finished some surveys you can then redeem your points for great rewards such as a PayPal balance transfer or gift cards from top stores. Another great thing about this is you don't need a computer to do it, as you can download Android or IOS app if you prefer to use mobile. As a welcome bonus you can even get 10 complimentary points to get started.
4. Write to earn on the side
This is great opportunity to make money with something you're passionate about, and it's easy to set up. There are countless websites online that offer schemes where you can write blogs as a part of their service, such as Listverse. There are other sites that will pay you to write on something specific, such as Bustle for lifestyle or Copy Hackers for marketing.
If you're interested in taking complete ownership, then with some simple online tools you can create your own website online. If you set up your own blog, you get 100% share of the ownership and income. So, while it is more work the earning potential is higher. One of the many perks about this method is there is a wide range of ways you can use it to easily generate some extra money which wore worth exploring:
Affiliate marketing
Banner adverts
Full page ads and sponsored content
Charge for sponsored social media posts
Write guest blog posts for media outlets
One of the other major benefits that beginners enjoy from doing this, is the creativity that comes from it. Your choice in topic can range from baking to engineering or painting to exercise. Whatever it may be, there is always a platform available with a wide audience to listen.
How to make money online legitimately as a beginner
Are you a beginner looking to make money online but have concerns about the legitimacy of some sites? It can be easy to get overwhelmed with so many options. However, there are some great opportunities out there. Some methods will give you free money just for signing up, while others take more effort but can help you earn some serious cash. This section will show you some of the best ways to make money legitimately as a beginner.
5. Start a Dropshipping online store
This is one of the most popular methods for people trying to legitimately make some extra money, especially if they're looking for something long-term. Dropshipping is a where you start an online business and sell products to people without owning any physical stock. Instead, when your store sells a product, it purchases the item from a third party and who ships it directly to the customer.
Unlike the other methods that have already been mentioned, you'll need a bit of financial capital to start up the online shop. This includes capital such as marketing, building a site and managing the site. However, this is a much lower cost than brick and mortar stores.
There are a lot of websites that are available to use to set up a Dropshipping site, such as Shopify. Once set up you have complete choice on what kind of items you would like to stock your online store with. You can use any third-party website, such as Alibaba, who have dozens of product collections available to choose from and help you ship to them to your customers. Once set up correctly you'll make a new source of income in no time.
6. Become an online translator for extra income
If you have are bilingual, this is a perfect opportunity for you to utilise your abilities to get you some extra money whenever you need it. For people who are bilingual, translating opens a range of possibilities, including product descriptions, captions, web pages, business documents, or even menus at restaurants.
This can easily be made into a long-term income source, with a never-ending supply of documents that people and businesses need translating. The best part about this is you can this anywhere in the world, from your own home to a beach out on holiday somewhere. There are multiple ways to find the opportunities, and they will all differ depending on which languages you speak and what you are trying to translate. Once you've found the right opportunities, translating can be a quick and easy way to earn money legitimately.
7. Complete data entry tasks online and get paid
Did you know you could earn money from just entering data? With constant technological innovation, the importance of data will only grow. Because of this, data entry will only grow too. For many organizations across the globe, managing databases is a lot of work. Despite the benefits of data, companies will always need help as a lot of companies don't always have the resources to build and maintain databases. This is why they will outsource a lot of the entry work.
If you want to do some data entry you have a few options, but one of the most popular options is Fiverr. You can do the data entry wherever and whenever you want, so it can fit any lifestyle. There are other options outside of Fiverr, so if you're interested make sure to research them.
Easy ways to earn money from home as a beginner
Do you want to earn money from home or as you travel, or even just want more flexibility to your life? There are many schemes and methods that allow you to earn from home as a total beginner. The following methods are some of the best ways to earn from home.
8. tutoring students from your home
Everybody has some sort of skill that other people want to learn. Now you can take them from just interests to forms of making some extra money by teaching. These skills can be anything, from photography, gaming, art, exercising or music. If you can schedule this correctly and turn this into a regular side hustle, then this is an opportunity to make a comfortable source of income. Better yet with modern technology you can do this all from home with video calls.
Finding people to teach will depend on the skill you have, but with a little research you will be able to find people. Once you've found the best way to reach people you can start tutoring and coaching anyone from anywhere in the world.
9. Earn easy money as a beginner by pet sitting
A huge number of people in America have pets, and due to busy schedules, a lot of people are willing to pay someone to look after their pets. People are willing to pay you to do so and finding these opportunities is easy too. Websites such as PetBacker and Rover are great resources to get started.
Easy ways to make money online as a beginner
The internet is a sea of money-making opportunities. With so much choice it can be hard to figure out which one you want to choose. Don't worry though, here you will learn the best ways to earn money easily as a beginner.
10. Sell products from the Disney vault to get money quickly
If you're looking for an interesting way to make some money online, then this is one to check out. For Disney to keep demand for their classic movies high across all their markets, the studio chooses to restrict the supply of some home releases. These copies are locked away in the 'vault' for 8-10 years before being released for a short time for people to buy.
If you want an easy way to make money as a beginner, the trick to this is to buy them in this window at their normal retail price, then sell them when Disney isn't. There's not much chance of you missing this window either with a decade of time to choose from.
A great example of this is in 2011 you could buy Beauty and the Beast on Blu-ray 3D for around 44 dollars. In just a couple of years it was on Amazon for a staggering 130 dollars. If you have the money spare to buy a few of these copies and can wait until they reach this price, this is a great way to make some easy cash.
11. Buy and Sell domains online
This is a great option for beginners to earn money. A domain name is a website address e.g. 'mysite.com'. But did you know you can buy domains then resell them? Domains can cost as little as just seven dollars to register with websites like GoDaddy.com.
To make money you need find available domain names that have some commercial value. Find a domain that you think a business will like, and then try and resell it. Who knows, you could get lucky and find a hidden gem that puts a huge amount of money right into your pocket.
Closing Thoughts
Hopefully after reading these methods, you've found a bunch of new and interesting ways for beginners to make a bit of extra money to treat yourself with something nice.
If you want to start earning money and other rewards, sign up to LifePoints today and we'll give you 10 complimentary points to get you started on your earning journey.
Or start earning today straight from your mobile with the LifePoints App .
---