Your guide to side hustles for introverts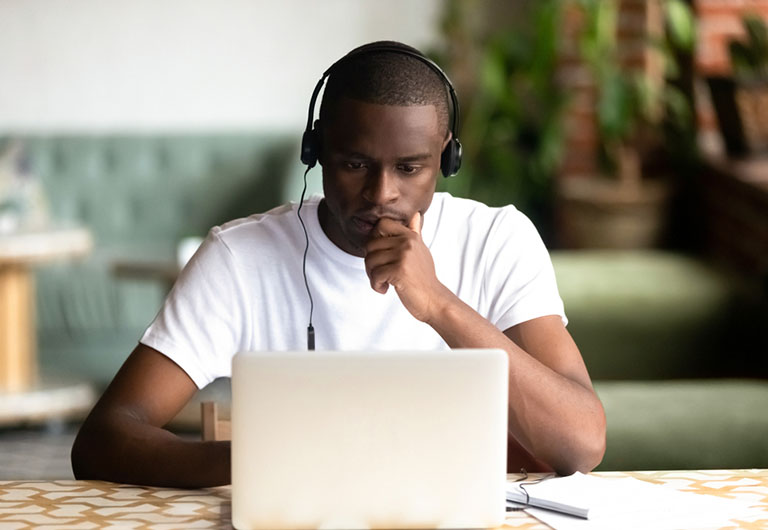 There are a ton of side hustles around and they can pay a lot of money. But let's be honest, a lot of them need you to work with other people. That's not for everyone, so this guide will help you find the best side hustles for introverts so maybe you can start making some extra money on the side. Some of these will be free to start, some will be very easy to set up and some will even give you passive income (money you get for doing nothing). All of them can be done by yourself and don't need you to work with other people. So, whatever you're looking for there will be one for you. We have focused on the following.
Side Hustles that require no money
If you want to earn some extra money, it can be frustrating to need money to set up a side hustle. Why risk money on something that isn't a sure thing? This section will help solve that problem and show you all the ways you can earn money without having to spend money to get started. What's more, all of these are a perfect fit for introverts as you can do them without interacting with other people from the comfort of your home.
Review music as a side hustle
Everyone listens to music, so why not get paid for it? It may sound too good to be true, but this is a real side hustle. Artists need feedback on their songs to make them better, and you can get paid to give those reviews. All you need to do is listen to some music, give your opinion, and get paid. You have a few options for platforms, but our favourites include Slice The Pie and Playlist Push. If you're an introvert looking to earn some extra cash this is a great option.
Take online surveys with LifePoints to earn money fast
Another great option if you're looking for a way to make money without having to work with other people is taking online surveys. All you need to do is sign up and give your opinion on certain topics in exchange for points. Once you have enough points you can exchange them for a reward such as money transferred to your PayPal account or get gift cards to your favourite stores. You'll even get 10 reward points for signing up.
Online surveys are one of the most popular ways to make money online, and for good reason. You can take them from the comfort of your own home and at your own pace, but also get some quick and easy money.
Sell your old items on eBay to make money as an introvert
Selling your old stuff on eBay is an easy way to start a side hustle as an introvert. You probably have a lot of stuff lying around that you don't use that other people would pay for. So why not sell that stuff? Setting up an eBay account is easy and most of the work can be done from the comfort of your own home. Once your items have sold, just ship them out and you get paid. You might be surprised at how much some of your items are worth. If you are interested, eBay has a great guide that explains the process as well as tips for how to make the most out of your listings.
Best ways to earn passive income for introverts
What do we mean by "passive income"? Well, did you know that not only is it possible to earn money while working by yourself, but it is possible to have a side hustle that pays you for doing nothing? Despite their name not all side hustles need you to be hustling the whole time. Some will naturally need more time and effort, but they might pay more. There are a range of options included below, so whatever style you're looking for, it is possible to earn passively. If you set up these side hustles, you'll be on your way to sitting back with your feet up and letting the money pour in.
Sell photos and get passive income
If you are an avid photographer or even a beginner who has a few good shots, why not sell photos online? A popular side hustle is to upload digital copies of some beautiful photos to sites such as Shutterstock and Alamy. Once they are on the site you get a commission every time someone downloads your photo. Once uploaded, all your work is done. If you make a lot of sales, you can make some good income without putting in any extra work. This is a great fit for introverts because from start to finish you can do everything yourself and not need to work with others.
Publish a book online and earn passively
Did you know that you can upload a PDF copy of your own a book to Amazon and then when somebody buys it, Amazon will print and ship it for you? Due to how easy it is, selling these books on Amazon has exploded in popularity. If you want to write a full novel, go for it! But why not try something shorter to start with something like a short kid's story, a local guide or even a blank notebook with a beautiful cover. Once the book is uploaded your work is done and you can start to earn money. If you want to sell a book, visit the Amazon site to learn more.
Invest in the stock market for passive income as an introvert
When you say passive income, this is normally what people think of first, and for good reason. Certain stocks will pay you just for owning them by giving you a share of their profits. You'll normally get paid every 3 months, but certain stocks will pay you more often. If you view yourself as more introverted this is a great option, as all you need to do is go online and buy what you want. No collaboration with other people needed and you can do it from your couch. You can also start with as little or as much if you want, so anyone can take part. While we are not able to give you any specific advice on what to buy, there are countless resources out there that can help you make the best decision. It's important to do this to make sure you make money, as there is always a chance that stocks can go down.
Most high paying side hustles for introverts
Some side hustles can grow and develop into something very lucrative. It can be hard though to figure out which ones have that potential. Here you can find the side hustles that will pay you the most. But bear in mind, because these pay the most, they will naturally take more time to develop. Don't let that scare you off though, they are often worth the effort. Like our other suggestions, these are all ideal for introverts as they don't need you to interact with other people.
Start a blog as a high paying side hustle
Online blogs have been around since the early days of the internet and are still a great side hustle. One of the best things about blogs is you can write about whatever you are interested in. A blog is also a way to explore something you're already interested in and connect with people who are also interested in the topic. But how can you make money from your blog?
Luckily there are a few ways. Once you have a good-sized audience, you'll be able to host adverts, host guest bloggers or even do some affiliate marketing (having links to specific products on sites like Amazon and when people buy the product you get paid). It will depend on exactly what your blog topic is, but there will always be ways to make money blogging as an introvert.
Edit and proofread documents for extra money
People and companies will always need to edit and proofread their documents. A lot of the time they won't have the ability to do it all themselves. You can use this as a great opportunity to earn some money as a side hustle, and it's ideal for introverts. How much you can earn will depend on who you do the work for and what the document is. Some opportunities will naturally pay more than others, but there are plenty of great side hustles out there. The best way to get started is to advertise on freelance websites such as Fiverr. Like many of the other side hustles here, you can do this entirely from your home and without much working with other people.
Resell domains for a quick and easy side hustle
Buying available web domains and reselling them is not a new side hustle, but one that can make you a lot of money as an introvert. A domain is basically just the name of a site, such as Google.com, Target.com or lifepointspanel.com. Buying unused domains or domains people want to sell is easy once you understand the basics. Sites such as Godaddy.com are great places to find domains that are available. If you can find a steal on a domain, you could sell it in a matter of hours for a profit. You just need to have a good eye for value. Domains can fetch more than you would expect, the most expensive domain ever resold was "cars.com" which sold for a staggering $879 million dollars. It is very unlikely that you will find a domain like that to resell, but there are a lot of opportunities to find some domains you can buy and sell for a quick profit.
Now it's time to earn
You should now be equipped to start your new side hustle (or side hustles). There are a range of options to fit any goal, needs and lifestyle, so hopefully you are confident and ready to start. You don't even need to leave this site to get going. As one of the top market research providers in the nation, LifePoints works with major brands, such as PayPal, Amazon and Target to give you the best rewards around. By joining the LifePoints community, you will be rewarded for giving simple, but valued, feedback on the products and services you use. You can make a real difference to the world with LifePoints, all while earning some extra money on the side! Discover more about how LifePoints works.
While your feedback is shared with our partners, your data privacy is our top priority. Make sure you read our Privacy Policy for more information before signing up.
---