The Top 10 Ways to get a Free Google Play Gift Card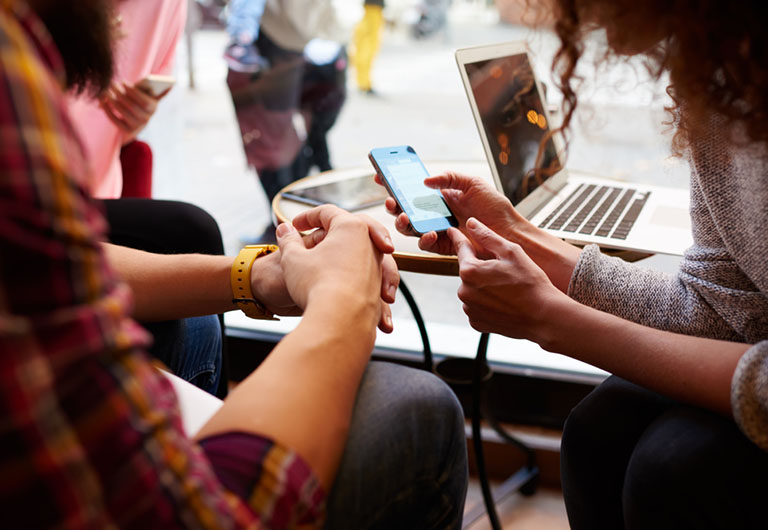 Whether you have an Android tablet, phone, or other Android devices, you'll know the Google Play Store. With a huge collection of classic books, mobile games, audiobooks and number one albums, the Google Play Store is a go-to place to find the media you want.
And it gets even better. There are plenty of ways to earn free Google Play gift cards that you might not know about. Take a look at these tried and tested ways to get your hands on a Google Play gift card, so you can start enjoying Google Play today.
What Is a Google Play Gift Card and What Can I buy with it?
A Google Play gift card is a gift card that let's you buy any item on the Google Play Store. They can either be electronic gift cards, where you get an online code to spend, or they can be a physical gift card, where you scratch off your code to redeem online. You can buy Apps, books, movies and subscriptions with a gift card. As the Play Store is online, everything sold is digital. Normally, the gift cards are worth $5, $10, $25 or $100. However, you can still get any value you want or need, as most online retailers allow you to choose the value.
How to Earn Free Google Play Store Gift Cards
There are so many great ways to earn free Google Play Store gift cards. Here are 10 of the absolute best. All of these simple and fast methods have been tested out rigorously and legitimately work. So pick whichever one (or ones) sound the most fun or interesting you and have a go.
1. Watch Videos
Did you know that you can earn Google Play store credit simply by watching videos? InstaGC allows you to watch as many videos as you want, and you'll get points for every minute you watch. You can then trade your points for rewards like Google play gift cards. The more you watch, the more you earn. If already watch a lot of videos online, why not start watching videos on InstaGC and get paid.
2. Take Online Surveys
Do you want people to hear your opinion? Did you know you can earn a Google Play Store gift card just for sharing your opinion on brands, products and services? You can do all of that right here with LifePoints. Take our surveys – they typically take only 10 minutes – and you will have earnt yourself rewards points that you can turn into a Google Play gift card.
If you want something other than a Google Play gift card, choose from a wide range of rewards such as Amazon, PayPal or even use your points to give a charitable donation.
3. Test Out New Apps
There are thousands of new apps created every single day. To make sure people like their apps, developers will pay people to test them out and give feedback so they can make the necessary changes and improvements. You can get paid to test these apps.
GrabPoints allows you to download an app and give feedback in exchange for rewards. Once you've given some feedback you can get free rewards including Google Play gift cards.
4. Own a Chromecast?
It might sound hard to believe it, but you can earn gift cards just by owning a Chromecast. Although, you will need an android phone for this one, sorry iPhone users. Once you have your Chromecast up and running, just download the Google Home app onto your android device. Register your Chromecast within the app and you will be able to see what offers are available to you.
These rewards are good too; sometimes you can get up to $20. You can have more than one device in your home app, which means you can get more rewards to spend on apps, games, movies, and books. If you were looking for a reason to get a Chromecast this is a great excuse to buy one.
5. Download a Passive Income App
You can earn rewards through apps a different way. Platforms such as MobileXpression allow you to earn rewards simply by having the app installed on your phone. In their own words, all you need to do is: "Install our software on your mobile device, claim your earned credits each week and redeem those credits for eGifts". With over 2 million users, you can trust this one is legit. All it takes to earn your Google Play Store gift card is the time it takes to download an app and collect your rewards.
6. Take Photos of Your Receipts
You can get cashback in the form of Google Play gift cards on thousands of everyday items through Ibotta. Once signed up, buy an item with an eligible reward and share a photo of your receipt. After that you will receive rewards such as a Google Play gift card. You can buy a range of items to earn your Google Play gift card, such as Home depot, Walmart, and Old Navy, among many others.
7. Complete Random Tasks in Apps
It is possible to earn a Google play gift card for completing random tasks, and AppKarma is one of the most popular apps on the market. The tasks will vary but when you complete any of them you can earn Google Play gift cards. Examples of tasks include:
Downloading certain apps
Playing a game for ten minutes
clicking on a certain button within the app
Referring people
As the tasks are different and constantly changing, having something new every day mixes it up and means you might be more likely to keep going and earn more Google Play Gift cards.
8. Sell Video Game items
If you play video games, you will have likely sold one of your old games in the past. Nowadays, there are even more ways to make money selling your video games for Google Play gift cards, including selling in game items. Digital game items are very easy to sell online on marketplaces like Gameflip. You can sell from popular games like Roblox, Rocket League and Fortnite. Not only do you get to keep the game, but you may be able to earn something from an item you never use.
9. Play Video Games
While selling video game items is a great way to earn a Google Play Store gift card, it is also possible to earn them just by playing video games. While every platform is different, they all work in a very similar way. You sign up, play some games and earn rewards. When it comes to playing games in exchange for free gift cards, you have a few options to choose from, but two of the most popular areMistplay and Gamehag.
With these two platforms, there are a variety of game genres to choose from, including city builders, first person shooters and turn based strategy games. If you already play games, why not mix it up and try a new game and earn rewards at the same time? And even if you don't like the games, you can use the Google Play Store gift card to buy a game you like more, so you really can't lose.
10. Own a Samsung Device
Did you know that if you register your Samsung device, you can get a free Google Play Store gift card? All you need to do is register your Samsung device to receive rewards, it's as simple as that. This takes virtually no time, is easy to do and you all you need is your Samsung phone or tablet.
Samsung will mix up what rewards are available at different times, but even if Samsung isn't currently running a promotion for Google Play Store gift cards, there are always some other fantastic rewards available, so it might still be worth your time.
Be Aware of Google Play Store Gift Card Scams
While all the methods we've talked about are legitimate ways to earn Google Play Store gift cards, there are plenty of scams and dangerous sites online that promise the same thing. If something seems too good to be true, it probably is.
Avoid websites that create autogenerated codes for gift cards, as these sites that give out free codes are often illegal and can infect your computer with viruses. So watch out!
Of course, we'd recommend you choose to take our surveys to earn gift cards. And you can read more about how it's a legitimate way to do so with our online safety guide.
Now it's time to get earning!
Hopefully you have learned a thing or two on how to get a free Google Play gift card. With such a big range of ways to earn there is bound to be one for anyone. The Google Play Store has so many cheap entertainment options such as games, books, films and audiobooks available for mere pennies. So, even if you only have a go at one of the above ideas for a few minutes, you might get enough credit to download something new.
Now you have all your questions answered it's time to start earning with LifePoints. You can even get 10 complimentary rewards points just for signing up. Or start earning today straight from your mobile with the LifePoints App.
---