How to combat inflation with tips from real people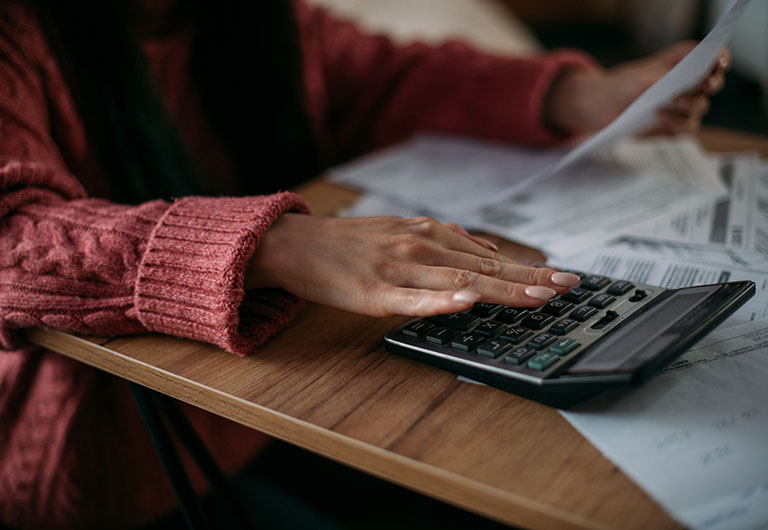 Inflation is when you see everyday items increasing in price like gas, groceries and anything else. Investopedia defines inflation as "a sustained increase in the general level of prices for goods and services".  And now, inflation has hit a 40 year high.
But that doesn't mean you have to sacrifice the things you care about most. With some knowledge and planning you can keep your favorite luxuries, and what better way to learn some hacks than from people just like yourself?
LifePoints is one of the world's largest survey and market research companies. We have a huge global community of people earning rewards and gift cards for sharing their opinion about brands and products. So, we asked them on social media for their hints, tips and hacks to beat inflation.
The community members delivered, giving over 200 ideas to fight inflation, including:
Ways to save on food
Planning ahead
How to buy in bulk
Budgeting
How to find the best deals
This article covers a lot of the most important ideas but look out for more articles in the future on individual topics about the information given here. Over the next few months, LifePoints will be sharing more ideas from our members on how you can save money on food, how to plan your budgets, all of which will help you put yourself in a position to combat inflation.
How to save money on your food bill
Cook at home
Have you seen your grocery bill rise recently? LifePoints community members have too and have shared a variety of ways that you can cut your food costs down.
One of the most popular ways from LifePoints members to cut down your food bill is to cook more at home. Not only does this save you some money, but it can also be a healthier option. Priya, one of our members on Facebook explains: "Cut down on online food delivery and enjoy home cooked healthy food"

This isn't your only way to save money on food.
Plan ahead
One option you have is to plan more ahead of time. If you plan your meals, you can take advantage of sales. Christine does this herself and has saved money: "Plan ahead a week's worth of meals a use as many coupons and find the best price for items"

Grow it yourself
You can even get some of your food for free by growing it yourself. Cecile describes how she grows her own produce: "I planted vegetables in my garden. Get something free instead of buying" Not only will you be able to save money on some essentials, but you'll also be able to learn something new.

Earn money on the side
If you don't want to spend any less but are still looking to for some inflation busting tips, why not earn a little extra on the side? There are a lot of side hustles out there but earning cash and gift cards by taking our LifePoints surveys will always be one of the easiest ways.
You can take our surveys anywhere, on any device including on the LifePoints app, you can earn your money fast and you even have your voice heard on some of the most important brands and products that you use every day.
Find out what benefits LifePoints members get by checking out the LifePoints rewards page. Or if you're curious what LifePoints members say about taking surveys see their reviews and testimonials.
Beat inflation by buying in bulk
Buying in bulk is a fantastic way you can save money and beat inflation, and it's easier than you think. You have a few options to choose from when you buy in bulk that sell whatever you want or need, such as Costco, eBay or Amazon. You could even check with your local grocery store to see if there are any bulk buying deals available.
At some places like Costco, you'll need a membership, which can cost money, but the amount you can save will be worth it. CNET estimates that you can "save over $1,000 in a single year by shopping from a wholesale retailer." You can also combine buying in bulk with other inflation beating strategies like using coupons or finding sales to save even more money.
Mini from our Facebook polls buys bulk to save money on essentials: "I bulk buy on items which we use more often". This is a great idea for dry goods that you buy frequently such as toothpaste and trash bags, so why not buy them in bulk to fight against inflation?
Fight inflation by avoiding unnecessary spending
It might sound obvious but the best way to fight inflation is to spend less money. If you look at what you are spending money on and focus on the important things you, can often find savings in places you wouldn't expect. Odrareg does exactly this: "Avoid unnecessary shopping. stick to basic needs."

Spending less doesn't always mean not buying something you want as you can find deals. Kim sums it up nicely explaining: "I just go for what is cheaper and look out for specials." This is a fantastic way to spend less money and not sacrifice all that much.
Using a plan and budget will help you when inflation is high
Planning and keeping track of your spending can help you even more as prices rise. Once you see exactly how much you spend on what you can get more perspective and find areas to cut down on. Tracking your spending will also allow you to see if you are spending more than normal on something e.g. one month you might be spending more on food without realising it.
You have a few options to plan and track your spending. You could go the traditional route of making an excel spreadsheet with how much you spend. Or if you want something more technologically advanced you could use Good Budget, which you can use on desktop or with their app. There is no best way to do it, as long as you track how much you spend using the best way that fits your style, you'll be able to fight inflation.
You're now ready to save money
With the tips from the LifePoints community you are now equipped to deal with inflation. Whether you budget more, buy in bulk, save on food or do a combo of whatever fits your style, you should find these tips helpful.
We want to say a big thank you for the hundreds of ideas and life hacks shared by our members on Facebook and Twitter. Follow along to see the full collection of tips or share your own hints and tips.  
Watch out for more LifePoints articles looking at the specific ways to combat inflation, such as saving on food or how to save on your electricity.
Sign up to LifePoints now
With LifePoints you can earn points that you can exchange for gift cards and rewards. Sign up to LifePoints today and you can get 10 free points to get you start!
LifePoints helps you combat inflation. To see other ways surveys can help you, read about all the benefits of being a LifePoints member.
---