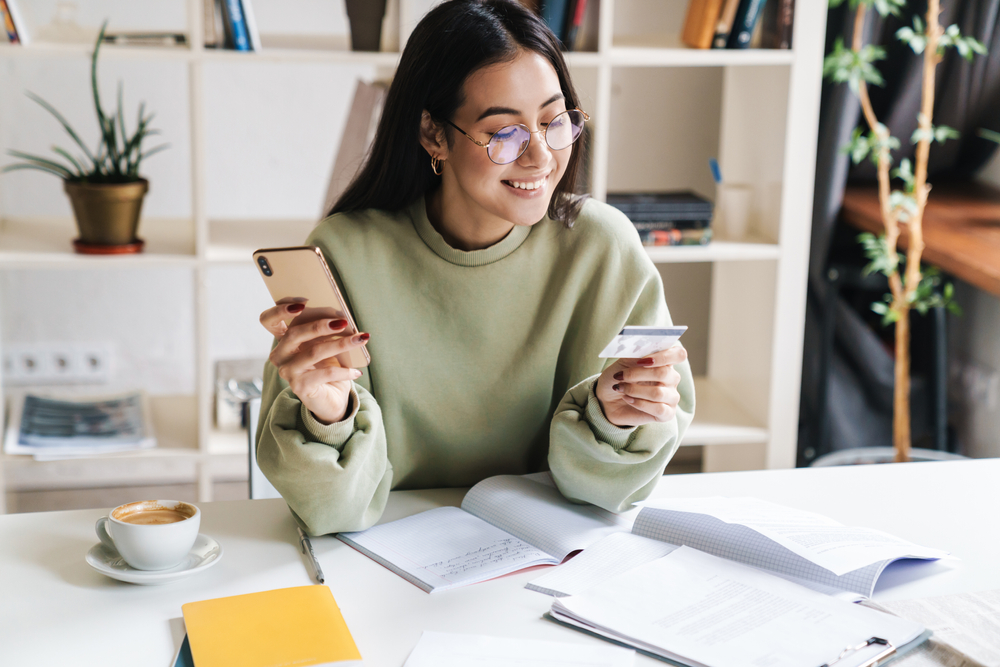 You might know of PayPal and you may have even used some of their basic offerings, such as transferring money to friends and family, or securely paying online, but did you know PayPal have a credit card offering? The PayPal rewards credit card can be a great tool, but it can be hard to navigate and confusing for a lot of people.
To help you get the most out of their credit offering, we've put together a comprehensive guide that answers all of your questions, simplifying everything to do with PayPal credit, so you can use it with confidence. To add to the confusion there is also a PayPal program known as "Pay in 4", in which you can buy an item and pay it back in 4 payments over a few months. This page will discuss the PayPal credit card. If you are interested in the PayPal "pay in four" option, you can find more information here.
Is there a PayPal credit card in Australia?
Yes! In Australia there is a PayPal credit card. We are lucky here, as many countries, such as the UK, do not have a PayPal credit card available to them. PayPal describes the card as "A $0 annual fee credit card that earns uncapped reward points you can spend at over 750,000 eligible PayPal businesses!" To find out more and learn if the card is a good fit for you, keep reading or visit the PayPal rewards terms and conditions page.
How Does PayPal Credit Work?
The PayPal rewards credit card is very similar to other credit cards and can be used in the same way. You buy something on the credit card without paying upfront, then pay that amount back to PayPal later on (with some interest) but get rewards for spending money with PayPal. The main reward offered with the PayPal credit card is you will earn points for every dollar spent. Once you have accumulated enough points you can use them to get discounts on purchases or you can get cash back on purchases.
Unlike a regular PayPal account, with PayPal credit, you need to submit a formal application, and disclose personal information, such as how much money you earn. PayPal does this so they know that you're able to pay the money back. How much credit you get will vary depending on your financial situation. Your credit limit will also be evaluated monthly, and it can change (up or down) depending on their evaluation.
For more information, and to have any further questions answered, visit the PayPal credit FAQ page.
Please note that the PayPal credit is different to PayPal money or, a PayPal gift card, which is one of the rewards offered by LifePoints Australia, in exchange for completing surveys. While we don't offer a way to get PayPal credit, you can find all the information that you need in this blog. If, alternatively, you are looking for information on earning PayPal money, sign up to LifePoints here and find out how you can start taking surveys, earning points and redeeming them for PayPal money!
What is the PayPal credit eligibility?
There are a few minimum requirements to apply, and to be accepted for PayPal credit card. The requirements are stated below, and applicants must:
Be an Australian citizen or permanent resident
Be 18 or older
Have a good credit history
Have no recent bankruptcies
Have an income of at least $35,000 per year
While this is specific to Australia, PayPal offers some kind of credit system in most countries. If you are not in Australia, make sure to check the requirements in your country.
How to apply for PayPal credit
Applying for PayPal credit is easy and quick. Click this link and follow any instructions PayPal give you. The approval process only takes a few minutes from start to finish, so you can see if you're eligible right away. To apply for the PayPal credit rewards card, click this link. Please note though that PayPal will often have periods where they do not accept applications. At the time of writing this they are accepting applications, but there is a chance that this might not be the case in the future.
What is the PayPal credit interest rate?
The interest rate for the PayPal rewards credit card is 20.99% P.A. While it is definitely nice to be able to buy things with no interest for a period of time, 20.99% P.A. is a high interest rate. This interest is how PayPal makes money through their credit card option. So, make sure you have all of your balance paid off as soon as possible, to avoid paying more money than you need to.
Is it possible to get a PayPal credit increase?
Yes. Not only is it possible, but to get a credit increase you won't have to apply or do anything. At the end of every month, PayPal will evaluate your account automatically and decide if your credit limit needs to be adjusted. There is no work needed on your part at all.
This process will automatically start shortly after you have obtained your PayPal rewards card, so you can get an adjustment quickly after joining, if needed. If you don't want to have your credit automatically adjusted, there is an option to opt out of the automatic adjustments.
Furthermore, if you still want a PayPal credit card but don't want to have too big of a credit line you are able to manually request a decrease. Unfortunately, you are not able to manually request an increase in your credit limit, even if you want one.
Can you pay off PayPal credit early?
If you have enough money and are looking to pay off your balance early, you can. If you want to pay 100% of it after three days you are able to. If you want to pay off 70% in the second month, you can do that too. Or, if you just want to pay the minimum that is also an option. If you do pay some off early, then the amount will be deducted from your next month's payment.
Understanding PayPal Credit
We hope this page has given you all the information you were looking for about PayPal credit. If you do have any further questions, PayPal has a great Q&A that goes over all their policies.
While we believe PayPal credit is a fantastic financial tool and is an option that can be utilised in multiple situations, you still have to use your hard-earned money in the end (and sometimes more than the item cost if you have to pay the interest). So, why not opt to get a PayPal gift card for free, instead? By signing up to LifePoints, you get the opportunity to complete surveys in exchange for points (LPs). The more surveys you complete, the more points you can earn which can then be exchanged for a number of fantastic rewards, including PayPal money. When you sign up, we'll even give you 10 points to get you on your way.
---