12 Legit Ways to Make Money as a Beginner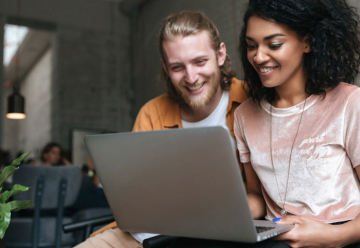 The world is ever-growing with continuous improvements to technology and the products we buy. So, it's only natural our spending habits increase with it. As a result, this means we need to make our money go that little bit further to buy nice things, while still getting the necessities One way you can ease the strain on your wallet is by making some extra money, without ever needing background knowledge! Here are the 12 best ways that you can make some well needed money as a complete beginner.
This guide will cover our favourite ways to make money easily as a beginner, including online and from the comfort of your own home. You don't need any skills or previous. You're sure to find something that suits your lifestyle and passions. There are a wide range of options to choose from. Some are creative and some allow you to work from your couch and others allow you to develop your problem solving skills. All will help you make a bit more money on the side for your hard work!
To easily access more of our full guide then checkout each of the categories below:
How to make money online for beginners
How to make money online for free as a beginner
How to make money online legitimately as a beginner
How to make money online for free Australia as a beginner
Easy ways to earn money from home as a beginner
Easy ways to make money online as a beginner
Not all the methods will be completely unique, and there may be the occasional overlap in terms of ideas and steps. For example, some of the ways to make money online can also be done from home. So, it's worth exploring each of the categories to make sure you find the best method to suit you.
How to make money online for beginners
There are constant innovations being made to technology One of the benefits of the internet is that you can use it to earn an extra bit of cash without much experience or expertise. These aren't the only possible ways to easily make money online. One of the benefits of the internet is that you can use it to earn an extra bit of cash without much experience or expertise.
1. Sell your old items online for some extra cash
One of the many things we all have to offer is a large amount of old clothes, technology and other appliances just lying around unused. While the items may not be of any use to us anymore, they can still be valuable to someone else around the world.
There are a wide variety of online platforms that are easily accessible to beginners, such as eBay and Sell Cell. The more you sell the higher your ratings will go up and over time can help you welcome more and more customers. The best part about this is they have every department possible, from DIY tools to sports gear. If you can think of a price that you are happy saying goodbye to your belongings for, then this can be a very handy and simple way for you to earn continuous amounts of money in no time!
2. Find a digital store to sell your favourite pictures for money
If you feel like there's an artistic side to you, or you've taken photos in the past which you think others may find nice, then this is the opportunity for you! The best part is this is it requires minimal effort, and the rewards can continue to grow with the more photos you have. All you have to do to sell photos online is upload them. Once uploaded once someone buys a digital copy you get a commission.
There are a lot of websites that allow you to sell, such as Dreamstime and Shutterstock. All you do is create a profile and upload the photos you would like people to see. For every view you get you'll get closer to reaching cash rewards based on their popularity. These photos can be looked at and bought by everyone from large corporations, small and medium size businesses to bloggers, graphic designers, marketers, and even publishers who regularly use photos online.
Each stock photography website has its own rules for when and how payment is made. Usually, you will have to reach a minimum threshold such as $100 dollars before you can cash out. Most of the sites can pay you through a variety of methods such as PayPal, bank transfer or cheque. If you're looking for an easy way for a beginner to make some extra money then this method is worth checking out!
How to make money online for free as a beginner
One good thing about finding extra ways to make money is you can also start for completely free. With a lot of these methods no financial capital is required, all you need is time and energy. The following examples will go on to discuss all the ways you can make money easily that don't require any money to help get you started. As we mentioned earlier, these categories are not rigid, and you will be able to find ways to make money without investing in other categories too. Therefore, make sure to read through all of them and find the best one that suits you.
1. Earn money online by completing surveys
This may seem like an obvious example, but it may surprise you with how rewarding it can be (and with minimal effort). The first thing to know about this method is it is completely free! No prior income or preparation is needed; you can just dive in headfirst and get started with ease. Not only is it easy, but completing online surveys is a very popular method for beginners to earn some extra money. This popularity comes from how simple to set up and how reliable it is.
The best part about this, which makes this method even easier, is you can complete surveys right here with us at LifePoints. On our website we give you the opportunity to surveys. For each survey you complete you will earn points with us. Once you have finished as many surveys as you feel happy with you can then redeem these points into actual money! This can be done either as PayPal money or through gift cards to a range of popular stores for you to choose from. Another great thing about this you don't need a computer to do this, your phone is also a perfect tool to use if you want. We have apps on both Android and IOS that are just as easy to use if that's how you'd prefer to begin. As a welcome bonus we will give you 10 free points as a thank you just for signing up, what could be easier?
The great thing about completing these surveys is, along with the earning free money, you also have the chance to let your personality shine through. Every time you take a survey is a chance to give your thoughts and opinions on a variety of things. As a result, the types of companies that you and other customers shop at can hear your feedback and personalise their products to improving your satisfaction. This means you have an opportunity to have your voice properly heard and as a result have a real impact on some of the most popular products in the world.
2. Write your own blog to earn on the side
This is great opportunity to fully explore an area that you're truly passionate about, whilst also earning some easy money. Much like the previous method, this one is also completely free and easy to set up. The major difference though is the thinking and effort required before jumping into a topic. However, if this a niche that you feel truly passionate about then this shouldn't feel like a chore. Instead, it allows you to build on something you're genuinely interested in.
There are countless websites online that offer schemes where you can write blogs as a part of their service, such as Writers Weekly. Or if you're interested in taking complete ownership then with some simple online tools you can setup your own website online. If you set up your own blog, you get 100% share of the ownership and income. So, while it is more work the earning potential is higher One of the many perks about this method is there is a wide range of ways you can use it to easily generate some extra money which wore worth exploring:
Affiliate marketing
Banner adverts
Advertorials and sponsored content
Charge for sponsored social media posts
Write guest blog posts for media outlets
Work with an agency to build your blog
One of the other major benefits that beginners enjoy from doing this, is the creativity that comes from it. Your choice in topic can range from baking to engineering or painting to exercise. Whatever it may be, there is always a platform available with a wide audience to listen. Building a blog not only introduces you to a new community with similar interests but, but it also allows you to earn a money in something you're passionate about So, start thinking about you're interests, go on a search engine and find a platform that suits your chosen industry and enjoy writing!
How to make money online legitimately as a beginner
Are you a beginner looking to make money online? It can be easy to get overwhelmed with so many options. However, there are some great opportunities out there. Some methods will give you free money just for signing up, while others take more effort but can help you earn some serious cash. In this post we'll explore some of best ways to make money online, and much more. Let's get started!
1. Become an online freelance writer
If you've always felt like you're able to write thoughtful and cohesive pieces of work, why not consider writing to make money form it? Freelance writing is a great method to earn some money in a legitimate way. Becoming a freelance writer is a very broad plan, meaning that you're able to break it down into a specific niche that suits your interests. Examples of this can include writing on blog websites about shows and films you've watched, writing short stories, ghost-writing memoirs or even writing documents for businesses who are looking to outsource.
Regardless of which area you choose, there are a wide variety of options out there for whatever writing you want to do; you just need to go out there and find them. Each type of freelance writing will have a different pathway to finding people in the specific sector you're looking for. Therefore, make sure to understand the pathway you'd like to follow. This includes where the audience is and which platforms seem the most legitimate, then go from there. The best place to start if you're a complete beginner is to look for general Freelance websites, such as B. Michelle Pippin and The A.V. Club. Once you've found one you believe you can trust, do some further research on how they work. Once you're familiar with the site you'll be ready to write for money and add value.
2. Start a Dropshipping online store
This is one of the most popular methods for people trying to legitimately make some extra money, especially if they're looking for a long-term sustainable source of income. Dropshipping is a model where people can start an online business and sell products to their buyers without owning any stock. Instead, when your store sells a product, it purchases the item from a third party and who ships it directly to the customer.
Unlike the other methods that have already been mentioned, this will require a bit of financial capital to start up the online shop. This includes capital such as marketing, building a site and managing the site. However, this is a much lower cost than non-online stores which require physical stock and locations to use. As this is a well-known and legit method of making some extra money, the system has become very efficient and effective to complete. There are a lot of websites that are available to use, such as Shopify, who help you all set up all the pages and the design to make your store look as creative as possible whilst still being fully functional.
From there you have complete choice on what kind of items you would like to stock your online store with. You can use any third-party website, such as Alibaba, who have dozens of product collections available to choose from and help you ship to them to your customers.
If you're looking for further information that our countless guides and explanations on how you can setup your own store easily and before you know it, you'll make a new source of income in no time!
How to make money online for free in Australia as a beginner
Many Australians take an interest in making money online; the idea of sitting at home in Australia is enticing. There are many ways to earn cash on the internet, and some ways are easier than others. Here we'll talk about a few ways you can start making cash from the comfort of your own home.
1. Become an online translator for extra income
If you have are bilingual, this is a perfect opportunity for you to utilise your abilities to get you some extra money whenever you need it! This isn't a revolutionary idea, but it certainly is one that anyone who is bilingual in Australia can benefit from. For people that can translate, this opens a range of possibilities, including product descriptions, captions, web pages, business documents, or even menus at restaurants.
This can easily be made into a long-term income source, with a never-ending supply of documents that people and businesses need translating. The best part about this is you don't have to just do it in Australia, you can this anywhere in the world, from your own home to a beach out on holiday somewhere.
There are multiple ways to find the opportunities, and they will all differ depending on which languages you speak and what you are trying to translate. The first step is completing a Google search to start looking for opportunities that best suit what you want to do. Once you've found the right opportunities, this can be a simple and easy way to earn a continuous amount of money. The more time and effort you out in the more you earn! Depending on the website you use once you have delivered the translation you will typically get paid straight away.
By doing this, you'll also be able to use a skill you already have and learn how to earn from it, so it's worth exploring as a possibility.
2. Complete data entry tasks online and get paid
This is more of a niche one but still definitely worth checking out. Did you know you could earn money from just entering data? Sounds too good to be true but it's a real thing! With constant technological innovation, the importance of data as a tool to see trends will only grow. Because of this, this method will only become more and more relevant.
For many organisations in Australia and across the globe, managing databases is a lot of work. Regardless of the industry you are in or number of employees, some companies will always need help. Despite the benefits of data, a lot of companies don't always have enough resources to build and maintain databases. This is where outsourcing these tasks comes in handy.
The process of being the person that these tasks are being outsourced to has gotten to a very straight forward and efficient level. You have a few options if you want to do data entry tasks, but one of the most popular ways in Australia is advertising your abilities on Fiverr. The benefits of doing it this way is remote working and flexibility. You can do the data entry wherever and whenever you want, so it can fit any lifestyle. There are other options outside of Fiverr, so if you're interested make sure to complete research on what systems suit your interests best and watch the money come in!
Easy ways to earn money from home as a beginner
We've all dabbled with the idea of being able to earn from anywhere in the world, whenever we like. But what if you're looking for genuine ways to make money online, either in Australia or abroad? What if you want to earn money from home or as you travel, or even just want more flexibility to your life? There are many schemes and methods that allow you to earn from home as a total beginner, but here are some of our favourites.
1. Begin tutoring students online for money
Each of us have skills, these can range from things we've studied for years at school to hobbies we have picked up recently because we are passionate about them. Now you can take them from just interests to forms of making some extra money by teaching people who want to learn. These skills can be anything, from photography, gaming, art, exercising or music! Whichever skills you have, there are always people out there wanting to learn. The best part is you can make large amounts of money by teaching multiple people! If you can schedule this correctly and turn this into a regular side hustle, then this is an opportunity to make a comfortable source of income.
Due to endless number of skills that can be taught, each skill will have a different way of finding people to teach. This means that you'll need to do some research on your own to find someone who wants to learn. The best starting point for this is looking online at the general topic you're looking to teach, then reaching out to someone already teaching it to understand what knowledge they can give you, see the pattern! From this, once you've found the best way to reach people you can start tutoring and coaching anyone from anywhere in the world!
2. Earn easy money as a beginner by pet sitting
The number of people who have pets in Australia is uncountable, meaning an endless supply of people willing to pay someone to look after their pets. Pets need continuous food, care, and protection. Therefore, when people go away on holiday or for work, they will require someone to look after them. While getting paid to stay somewhere and look after someone else's pets seems like a weird concept, it is legit.
All you need to do to get started is find an opportunity with someone you know that owns a pet. Finding these opportunities is easy too, with websites such as Trusted House sitters and Aussie House Sitters being great resources. If you have pets yourself this should help the boost your knowledge, and the good thing is the more people you look after the better experience you have. The more experience you have you'll have wider number of potential customers through positive recommendations.
While this is not an easy or relaxing job, as you will have responsibilities from the owner, you aren't trapped with them inside the whole time. You will still be able to spend some time exploring the area you are in with the pets when you have some down time. It's a great opportunity to explore a new area and care for a new friend whilst being paid for it. This is a great opportunity to do a little traveling, get paid to stay somewhere, look after a safe and kind pet, whilst making some money in a tried and tested method.
Easy ways to make money online as a beginner
The internet is a sea of endless money-making opportunities. If you'd like to get in on the action, you've stumbled upon the right post. The following is a guide on how to make money online for beginners!
1. Sell products from the Disney vault to get money quickly
This is a bit of an odd one, but if you're looking for an interesting way to make some money online then this is one to check out. For Disney to keep demand for their classic films high across all their markets, the studio chooses to restrict the supply of some home releases. These copies are locked away in the 'vault' for 8-10 years before being released for a short time for people to buy.
The trick to this is to buy them in this window at their normal retail price, then sell them once enough time has passed, and you can turn a nice profit when they go off sale. There's not much chance of you missing this window either with a decade of time to choose from.
A great example of this is in 2011 you could buy Beauty and the Beast on Blu-ray 3D for around 44 dollars. In just a couple of years it was on Amazon for a staggering 130 dollars. If you had the money spare to buy a few of these copies and wait until they reached this price, that is massive return on your money for doing absolutely nothing!
It is important to note that not all Disney releases are subject to the vault and only the true classics will maintain such demand. Additionally, with the introduction of streaming services like Disney+, this may affect demand for hard copies.
The best place to start is looking online at the Disney store and seeing which DVDs and Blu-rays are currently up for sale at a reasonable price. Make the most of this and you easily make some money online with barely a few clicks!
2. Buy and Sell domains online
This one sounds very techy and complicated. We promise any beginner can start doing it though. In case you weren't sure, A domain name is just a website address e.g., 'mysite.com' and there are lots of extensions to choose from (.com, .net, .au etc).
These website domains can cost as little as just 7 dollars to register with websites like GoDaddy.com. There are even free opportunities with Bluehost packages.
A lot of the time premium domain names can fetch thousands, if not more, when sold on. A great example is in 2007 the url VacationRentals.com sold for $35m! Now, there's a slim chance you're going to come across anything like that, but you could still turn a quick profit with a bit of searching and creative thinking.
The trick is to find available domain names which have some commercial value. Snap them up and then list them for sale on a site like Sedo.com and see what comes in. Who knows, you could get lucky and find a hidden gem that puts a huge amount of money right into your pocket!
Closing Thoughts
We hope that from reading these methods you have found a bunch of new and interesting ways to make a bit of extra money to treat yourself with something nice. Each of these methods can be completed by complete beginners, with a variety of online and traditional ways, with enough variety to suit you no matter what your situation! If you're ready to earn right now, you don't even need to leave this site. Sign up to LifePoints todayand we'll give you 10 free points to get you started on your earning journey. Happy earning and happy spending!
---