International Gift Cards with LifePoints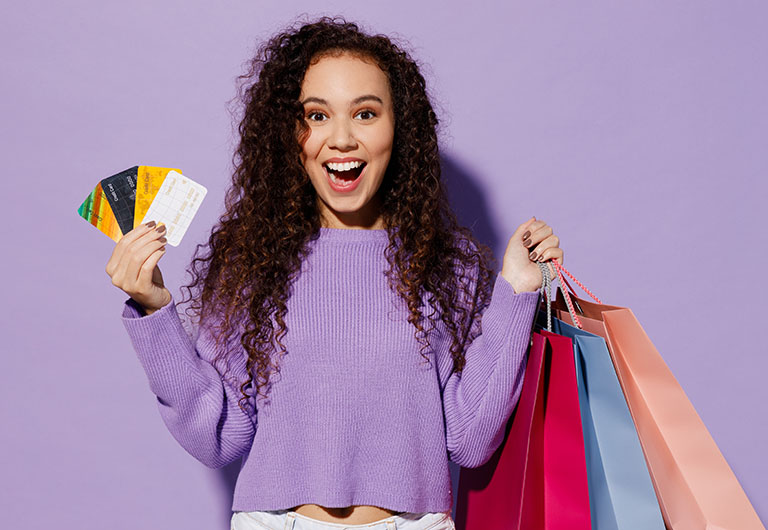 In today's globalized world, where borders are becoming increasingly porous, the concept of gifting has also transcended geographical boundaries. Enter international gift cards, a convenient and versatile solution for those looking to give the perfect present to friends, family, or colleagues abroad. Whether you want to surprise a loved one studying overseas, celebrate a special occasion with someone in a different country, or simply show appreciation to a global partner, international gift cards offer a world of possibilities. With a wide range of options available, from popular retailers to online platforms, these cards grant recipients the freedom to choose something they truly desire, regardless of their location.
The Power of International Gift Cards
In today's interconnected world, the power of international gift cards transcends borders and brings unparalleled joy and freedom to gift-givers and recipients alike. These remarkable tokens of generosity serve as secret codes, unlocking a universe of possibilities, no matter where your favorite companies are found across the globe. From luxurious shopping sprees in renowned fashion capitals to exotic dining experiences in far-flung destinations, international gift cards have the ability to turn ordinary occasions into beautiful memories.
Global Giants in the Gift Card Arena
Amazon
Price: $0 (with LifePoints)  
As one of the most prominent global marketplaces, a lot of people have one question in mind: "Are Amazon gift cards international?" Luckily, the answer is yes! Amazon gift cards can be used worldwide for its enormous selection of products. There is something for everyone as recipients can browse a variety of categories, from electronics and fashion to books and home goods.
Apple
Price: $0 (with LifePoints)  
Apple gift cards are your passport to a universe of digital wonders that span across borders, languages, and cultures. With the power to redeem them for music, movies, apps, and other digital content, the possibilities are as infinite as the imagination. Whether your loved one is a die-hard audiophile, a movie buff, or a gaming enthusiast, an Apple gift card will transport them to a world of entertainment that will keep them engaged and delighted for hours on end.
Google Play
Price: $0 (with LifePoints)  
Android fans gather around! With Google Play gift cards, you can enter a digital realm filled with endless possibilities and entertainment. Immerse yourself in a world where games, apps, movies, and books come together to create an international treasure trove of excitement. The options are as endless as your imagination, from the world of productivity tools that help you reach your full potential to immersive virtual worlds that take you to breath-taking places. Release your inner explorer as you browse a captivating world of international options, where each swipe opens the door to exciting new experiences and adventures. With Google Play gift cards, you have the ability to customize your digital experience and are equipped to sate your cravings for inspiration and entertainment.
Starbucks
Price: $0 (with LifePoints)   
With Starbucks gift cards, you can embark on the greatest caffeine adventure, where the opportunities are as infinite as the aroma of freshly brewed coffee. Give your loved ones a gift that will make them happy no matter where they are in the world by enabling them to enjoy their favorite Starbucks beverages at any of the famous locations. No matter where their wanderlust takes them, they will enjoy the familiar taste of their favorite caffeinated treats, from the busy streets of New York to the peaceful corners of Paris.
PayPal
Price: $0 (with LifePoints)  
The peace of mind they provide through simple and secure transactions is one of the biggest benefits of using PayPal gift cards internationally. Because of PayPal's strong infrastructure, you can make international purchases without worrying about your financial information being compromised. PayPal streamlines the payment process whether you're browsing local artisanal goods or using well-known e-commerce sites. You won't have to stress about going through the hassles of currency conversion either. You can shop with confidence using PayPal because you can be sure that all of your transactions will be simple and secure.
Unique Experiences with International Gift Cards
Gift cards offer individuals the opportunity to enjoy unique experiences beyond the traditional shopping spree. With an Apple gift card, users can unlock a plethora of exciting possibilities, such as buying apps, games, or even educational courses through the App Store. Amazon gift cards, on the other hand, open up a world of exploration, allowing recipients to delve into the realms of books, music, or niche hobbies like art supplies or outdoor gear. PayPal gift cards enable individuals to indulge in distinctive experiences by using the card's balance to book unforgettable travel adventures, whether it be a serene beach getaway, an adrenaline-fueled skydiving escapade, or a cultural immersion in a bustling city. These gift cards empower people to curate extraordinary memories and discover new passions, all while making use of the convenience and flexibility they provide.
Sign up for LifePoints now
Join LifePoints today and become part of a thriving community where your voice holds immense value. With our members collectively earning over $23 million in just the past year, there's no better time to embark on this rewarding journey. Be a part of a world that keeps on giving. Earn PayPal, Amazon, Starbucks, Apple, Google Play gift cards and many more! Don't miss out on the opportunity to make your opinions count and be rewarded for your valuable insights.
Simply by signing up, you unlock a world of opportunities. And as a delightful bonus, you'll get 10 free rewards points as a token of our generosity. Alternatively, you can get started on your path to earning rewards by exploring the fascinating world of our LifePoints App, which is available at your fingertips on a mobile device.
---