How to make money from your phone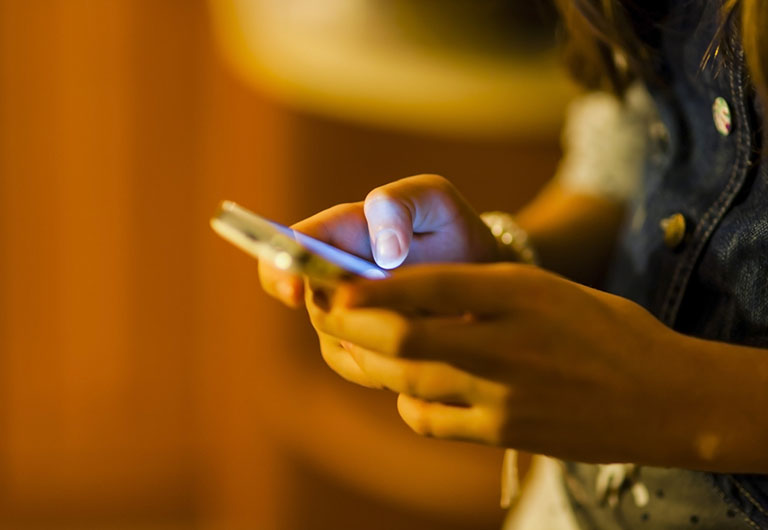 Your phone can do so much more than being a source of entertainment and communication. Nowadays, there are so many ways that you can make money straight from your phone, whether you are looking to spend time and effort, or just want a quick way to earn some extra dollars!
This guide will go over our favorite 18 ways to earn money on your phone, split into three categories: how to make money on your browser, ways to make money on apps, and miscellaneous ways to make money from your phone. Some of these methods are easy, with little effort needed on your part, and others take more time but are often the more lucrative options, so they are all worth considering.
Within each method, we will share options of how to execute them, such as specific apps, websites, and platforms. We'll even give you some of our favorite tips for each one, so you can make as much money as possible. Read on to find the best ways to make money from your phone today!
What are some of the best earning sites?
There are hundreds of sites online that you can earn money from, or claim that you can make money from. With so many options available, navigating through all of them can be a challenge sometimes. Even when you've done a lot of research, it might not work out exactly how you expected, for a number of reasons. That is where we step in to help!
All of these methods and websites are known to be legit ways to make money, and are considered the best online. So, read on to find the right way to make money on your phone via a browser!
How to earn get paid to watch videos on your phone
We all watch videos on the internet, whether it be watching a tutorial, mindlessly watching to waste time, or watching our favorite shows, watching videos has become one of the most common activities right now. So, why not get paid to do so? It sounds too good to be true but this one is legit, and it is possible to earn some extra dollars just by watching videos on your phone.
You have a few options when it comes to watching videos for cash, but our favorite is SliceThePie. This is due to the easy sign up process, and how often you can review (which means more money in your pocket). Once signed up, you can give feedback on what you're reviewing in exchange for cash. Not only can you review videos, but there are other options to review as well, such as songs or even fashion items. The best part is you can do all of this straight from the comfort of your home, right from your phone!
How to take surveys for PayPal cash on your phone
We might be a little biased, but we believe that taking surveys online for money is one of the best ways to make money from your phone. To take surveys online, all you need to do is answer a few questions then get a reward in exchange, often times PayPal is the reward.
What's more is you don't even need to leave this site to start earning PayPal cash. With LifePoints, you can take surveys and be rewarded with LifePoints (LPs). These LPs can then be exchanged for a variety of rewards, including PayPal cash. We'll even give you 10 LPs for free at signup to get you started!
What's more, the answers you give have real value and make an impact to the world. Your feedback is shared with important decision makers in some of the world's biggest organizations. So, the opinions and views you give in our surveys will be reflected in the products you and others use every single day! Not only are you earning PayPal cash from your phone, but you're also getting your voice heard.
While this section is about websites and not apps that you can earn on your phone, you also have the option with LifePoints to take the surveys on our app, available on both Android and iOS.
How to earn money on your phone with pay to click sites
Do you want to make money just by simply using your phone? It might sound weird, but pay to click sites (PTC) exist and they are legit. You might be asking how you can make money and how they can make money doing so. Typically, when you're served an advert on somewhere like Google or Facebook, a rate will be paid straight to the platform. But you're the one clicking the ads so why shouldn't you get a share of the money?
Luckily for you, there are sites that do just that. While all the sites do this at their core, there are some nuanced differences between all of them, so make sure you research each one to find the one that's the best fit for you. That being said, some of our favorites include Neobux, Scarlet-Clicks and Rewarding Ways. These sites all provide a fantastic opportunity to earn money from your phone.
Best way to make money on Mturk
If you're asking what the best way to make money on Mturk is, there is a good chance that you already know what it is, but we'll cover the basics anyway! Companies will often have random tasks to complete, but a lot of the time they don't have the skills to complete them, are overwhelmed with workload or, are unable to hire somebody full time to complete the tasks. Amazon Mturk, short for "Amazon Mechanical Turk", is a solution to this problem.
Companies can submit random tasks that need completing, and users like yourself can complete them in exchange for money. It's a fantastic way to earn money on your phone, and one that can get you a lot of money. When it comes to the "best" way to earn money through Mturk, there is no definitive answer, as everybody is different. For example, if you have some coding knowledge, then a coding task will likely be the best. If you want to earn money while completing some mindless tasks, then data entry might be your best option. That being said, below are some of the most popular ways to make money on Mturk:
Ranking products based on how relevant they are to a search query
Evaluating the quality of an image
Participating in a research study
Video transcription
Data collection
Writing a product description
While these are some of our favorites, there are plenty of other options available to choose from. All of this can be done from your phone, so it's another great option to consider!
Websites that pay you to write short stories
If you consider yourself a good writer, this is one you should definitely consider, and one that can surprisingly be done from your phone. Plenty of people want short stories written, whether they are for digital content, to use as ghostwriters, or even to tell stories in a non-native language. Whatever the reason may be, there are plenty of opportunities available for you to write stories and make money from.
What type of story you want to write will dictate which site you choose to write for, but some options include One Story, Craft Literary and Zizzle for short stories, along with Readers digest and Introvert deer for stories about yourself. That being said there are multiple other options for types of sites such as blogs or informational pieces, so look out for them too.
Due to their publishing schedules, all of these sites will have different acceptance periods and schedules, so some might not be accepting submissions when you read this article. During the research process for this blog, we were also able to find over 60 different websites that allow you to submit short stories for money. This means it is important to do some additional research to find the right fit for you. But don't let that overwhelm you, the fact that there are so many sites that offer opportunities to write stories, means there is so much opportunity to make money!
What are some of the best Earning apps?
The above methods are all great ways to make money on websites directly from your phone. That being said, a lot of the time it's easier for all of us to just have an app. The following section will talk about all the ways you can make money from your phone, on an app. There are some great ways, and much of them take little to no effort to complete.
How to earn money by playing games on your phone
Playing video games can be a world of fun. Whether you are a casual gamer who only plays from time to time, or are a gaming veteran who has put thousands of hours into various games, making money through playing games is an option for everyone. Who wouldn't want to be paid for playing games?
Developers want to make sure their game is the best it can be, and in order to do that they need to test them before fully releasing their game. What's great for you, is they will pay people to test these games and give them feedback. While you should always do some extra research to find the best option for you, we like SkillzGames a lot as an option due to its range of games and opportunities to earn.
There are still plenty of other apps available, so don't discount the others as there are some gems out there. Playing games is a very common activity, so why not play some games to earn money on your phone?
Apps that pay you to install them
It may sound too good to be true, but you can make some money just by installing apps onto your phone. You might be asking how this works and how the apps make money, but it is quite simple. When you install the app, they will give you money in exchange for marketing data. One example of this is UpToDown, available for iOS and Android. UpToDown also goes one step further and gives you additional apps to download every day which you can get paid for.
The apps you download are new and upcoming apps, so if you download UpToDown you might find a new game or tool that you can't live without anymore. And even if you don't like the apps, you can always delete them soon after downloading. We already download and keep new apps all the time, so this is one of the more effortless ways to make money from your phone.
How to get paid to complete tasks on an app
While you could technically say all these apps are doing tasks, such as taking surveys or playing games, there are apps out there which can give you random tasks to complete in exchange for money. Our favorite of these apps is GigWalk, available for Android and iOS. In their own words, "Gigs are primarily posted by consumer brands and retailers seeking on-the-ground visibility into the conditions of their products or events across multiple locations. They are looking to verify that products are available on the shelf and displayed/priced correctly, or that marketing events are done accurately and on-time. Most Gigs require you to document your work and product/event compliance or noncompliance through geo-tagged photos.". While this means it is hard to define exactly what the tasks are, you can get a general idea from their statement. If you want more information, visit their FAQ page.
Are there any apps that reward you for walking?
Yes! This one may be surprising to hear, we know it was for us. But you really can earn money on your phone just by going for a walk! Sweatcoin is an app that pays you for simply walking. Once you have the app downloaded, every step you take is redeemed for money to spend on the things you deserve. You probably already walk a lot, so why not turn those steps into some money? And if you don't walk a lot this is a great excuse to start (Sweatcoin users have seen their activity levels increase by 20% on average).
So, not only are you earning some money in one of the easiest ways possible, but you are also getting some great exercise at the same time. You're making money on your phone while barely even opening it.
What about apps that pay you to workout?
Exercise has many benefits, but we also know that sometimes you need that little extra nudge to get motivated. Luckily for you, there are apps that assist you in working out and will also pay you for recording your progress. In the previous section we discussed how you can get paid to walk, but walking isn't always everyone's first choice for exercise. What are your options for apps if you don't want to walk? Well, here are two of our favorites:
Evidation is an app in which you use fitness tools such as an apple watch, or a Fitbit to make money. You can do this by completing random tasks such as taking steps, meditating or even logging your meals. When you complete the tasks, you are rewarded with points, which can then be exchanged for money. It's really simple and is a great way to earn money on your phone through an app, while getting some exercise or developing healthy habits.
STRAVA may appear like another typical fitness tracking app, but what makes it unique is the social element, which also carries over into a way to make money. STRAVA wants you to connect with your friends and to encourage that connection and some friendly competition, STRAVA will partner with brands to run competitions. These competitions could be to see who can run the most in a certain time period. The winners of these competitions can win thousands of dollars, so this has a ton of earning potential. Even though this might not be the most guaranteed way to make money, you can make decent amount if you put in the effort, and even if you don't make money, you are still getting more exercise which is a win in itself.
How to make money on your phone using passive income apps
You've probably heard the term "passive income" thrown around a lot these days. At its most basic level, a source of passive income is one in which you don't have to do anything to earn money. You can just sit back and let the money roll in.
In order to get to the stage of getting something to give you a passive income, you have to own some kind of asset. This could be a real estate investment where you earn passive income through rent. However, the most popular way to earn passive income is through stocks and shares in which the dividend payment is the passive income stream.
Nearly all apps that are passive income earning apps, will be stock and share based. These apps are the modern-day stockbroker, so gone are the days where you had to call up your broker to buy or sell something! Nowadays, you simply download the app, put in some funds, and let that money work for you and give you some passive income. Please note that this is not financial advice, and we are not paid by any of these companies to promote their platforms. We are simply showing you some the most popular platforms that people use. These popular platforms include:
As this is an investment, we encourage you to do some additional research before putting any money in. Make sure you fully understand what you are putting your money into, and any other important things to consider such as taxes and fees among others. That being said, stock and share dividends are one of the most popular and tested ways to make money, and this carries over to making money on your phone.
All the other ways you can make money online from your phone
Our third and final section will cover the more general ways to make money online from your phone. This section will reveal methods that can be done in multiple different ways, whether that be on your browser or in an app. That isn't to say they are any less valuable than the others, just that they can fit into multiple categories. We actually believe these are some of the best methods on this whole blog, so make sure you consider each one if you are looking for a good way to make money online on your phone.
Get paid to read books on amazon
Whether you are an avid reader who reads every day, a casual reader who reads from time to time, or are even a student who needs to buy textbooks, there is a good chance you've bought at least one audiobook from Amazon before.
Nowadays it seems like every book is available in audio form, but have you ever wondered how all of those books are recorded? Authors are too busy writing and promoting to focus on recording their whole book in audio form. This presents a great opportunity to make money on your phone for people like you.
Amazon ACX is a platform in which authors who want to publish audiobooks, can connect with people who are willing to narrate their books. In order to make money from ACX, follow the steps described on this page. This is a unique way to make money from your phone, and if you find the right project, it can be very lucrative. We believe it is also one of the more fun and unique ways to earn money, as you know that people who buy the audiobooks will be listening to your voice!
Make money with Amazon affiliate on your phone
To become an Amazon affiliate, it helps to have an existing audience on social media. However, everyone starts at 0 followers on social media, so it is still possible to do some affiliate marketing even if you are yet to grow a following. We believe that in terms of effort needed, relative to how much money you can make, being an Amazon Associate is one of the best (if not the number one) ways to make money from your phone.
Amazon associates have a customised link to a specific product on Amazon. When someone clicks the link and makes a purchase, you get a cut of the profit as a commission. To be an Amazon affiliate, Amazon states "Your social network page or group must be established, with a substantive number of organic followers/likes (in most cases, at least 500). It must also be publicly available (for example, no closed or hidden group pages) and you may not apply with a social media page where either your posts or the number of followers/subscribers are hidden from non-followers".
The previously linked page also includes information on all their policies and procedures. If you are looking for more information, follow that link.
Get paid to shop online on your phone
Rebates have been around for a long time, and are a favorite for a lot of people. So, it's not all that surprising that in our current technological age, people have found a way to do this online. Ibotta is a website and app that allows you to make money on your phone in two different ways. The first way is by taking a picture of your receipt, on redeemable offers. This is very similar to the traditional way rebates were offered, the difference being you don't have to mail anything in (which is already a better and easier process).
The second way to make money through Ibotta is their online shopping option, which Ibotta describes as a way to "Earn cash back on mobile purchases when you visit online retailers through the Ibotta app. Ibotta makes shopping on your phone or mobile device easy — and rewarding!"
Ibotta partners with some of the biggest stores nationwide, such as Domino's, LOWES, and Petco, so there's a good chance you are already buying products eligible for a rebate, so why not download the app and see what opportunities to make money on your phone are already waiting for you!
Start making money using your phone today
We hope this blog has given you all the information you need to start earning money from your phone. While we believe all of the methods discussed above are fantastic options that can be utilised in multiple ways, they all have some positives and negatives. This means it can be hard to know where to start. The good news is, as you're already on this site, you are well on your way to earning money from LifePoints on your phone.
By signing up to LifePoints, you get the opportunity to complete surveys in exchange for points (LPs). The more surveys you complete, the more points you can earn which can then be exchanged for a number of fantastic rewards, including PayPal cash.
---