How to Make Money as a Stay at Home Mom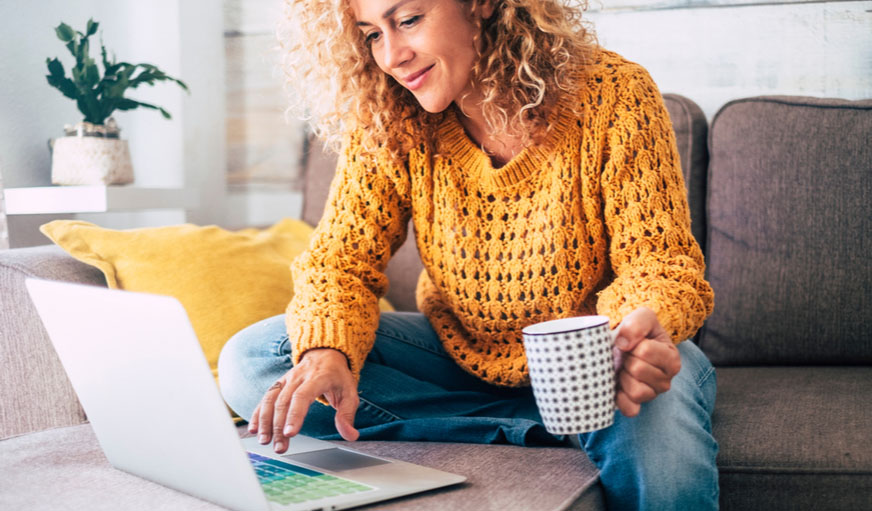 Being a stay-at-home parent is one of the most rewarding jobs in the world, however, unlimited hugs don't pay the bills! If you're looking for ways to bring in a bit of extra cash, there are plenty of ways to do so – without having to give up time with the kids. Read our top five ways to make money as a stay-at-home mom below to kick-start your earnings!
1. Sell your crafts
As a mom, the chances are you've honed in on your ability to create cute, hand-made items for your friends and family. From crochet to knitting and those one-of-a-kind fancy dress outfits, you may be able to turn your hobby into a money-making business. If you're just starting out, setting up an online shop on a virtual marketplace such as Etsy is quick, free and straightforward. Once this is done, consider creating a business Instagram and Facebook page where you can promote your goods!
2. Sell old baby clothes
If you have kids, you'll understand how fast they can outgrow their wardrobe, and – while it's nice to keep certain items around for sentimental reasons – the majority of their clothes end up gathering dust in attics and cupboards. If you're sitting on piles of old baby and kids' clothes, why not sell them on to another family? This is one of the most fun ways to make money as a stay-at-home mom as you can connect with other moms through selling to them! As long as the items are in good condition, you can list them individually or as job lots on sites such as eBay, ThredUp and Swap. Taking high-quality pictures of your garments – either on a mannequin or against an appealing backdrop – will help you to stand out from other listings and earn you more cash!
3. Take surveys for cash
Thanks to smartphones, you can do pretty much anything you like from the comfort of your own sofa. This includes completing online surveys in exchange for gift cards and PayPal cash, allowing you to earn with just a few swipes and taps – easy! At LifePoints, signing up and creating your profile is simple and allows you to provide feedback for your favorite brands and retailers. Your opinion then helps to shape the products and services we interact with on a daily basis, making life all the more enjoyable. You can even download the LifePoints App to complete surveys on-the-go!
4. Start a blog
Being a mother brings with it many new life experiences. Whether you're now the world's best tantrum tamer or you've perfected the kids/me-time balance, sharing your voice is important! A platform like Wordpress makes creating your new blog easy and can be customized with a range of themes to suit your personal style and content. Once your blog gains traction and a decent readership, you can begin to approach your favorite brands to see if a collaboration is possible. You may also find that brands and publications approach you which is where setting out your fees will come in handy. Knowing your worth as a blogger here is key and will have you earning some extra cash in no time!
5. Become a freelancer
If you're lucky enough to find yourself with a few spare hours, you could branch out into the world of freelancing. This is one of the best ideas for stay-at-home moms to make money as you can tailor your work to suit your schedule, meaning you'll still have time for your kids and other responsibilities! Sites such as Fiverr and Freelancer allow you to create a profile where you can advertise your experience and skillset, making it easy for clients and brands to find you. Knowing how to calculate your hourly rate is essential here, so be sure to do your research and speak to other freelancing stay-at-home moms if possible!
If you're ready to make money as a stay-at-home mom by completing surveys, why not head over to our FAQs page? You'll find all you need to know about joining the LifePoints community here as well as information on how it works and the rewards available to you.
---