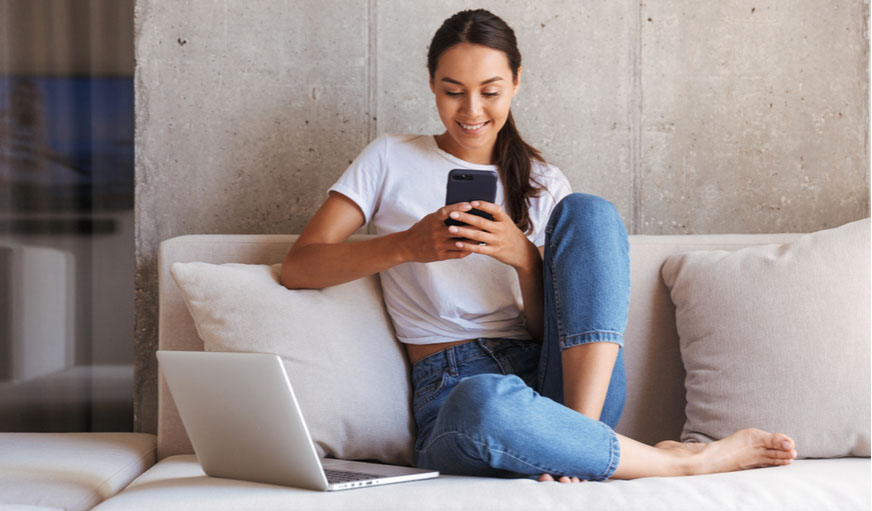 The internet is a wonderful thing, especially if you're trying to generate another stream of income. The great thing is that you don't always have to spend your own money in order to make money. From monetizing your hobbies to completing the odd DIY job for a stranger, we've listed our top five legitimate ways to make money online below.
1. Make money from your blog
If you have a passion for writing or simply enjoy sharing your opinion online with others, creating a blog could be a great way to earn some extra money. Setting up your blog is easy with sites such as WordPress and Medium. Consider targeting a niche topic and audience in order to make yourself stand out from the crowd and don't forget to promote your site on social media platforms such as Twitter and Instagram. Once your blog has gained a relatively large following, consider reaching out to brands and organizations who align with your content. You could even offer to write a guest post for their site which, if successful, could result in a small payment!
2. Sell your photos
You may think that, to sell your photos, you need to be a world-class photographer with a state-of-the-art camera. Wrong! These days, most smartphones come readily equipped with high-quality cameras that allow you to point and shoot with ease. If you live in a location where photographs of the area are in high demand, you may be able to sell your snaps on sites such as Shutterstock and Getty Images. This allows your images to be accessed and used by publishers, designers and organizations; there is no limit on the number of times images can be used, so you can make money continuously and with very little effort!
3. Start a podcast
In recent years, podcasts have risen in popularity and frequency, helped along by the fact that you really don't need much to create your own –a microphone, laptop and free sound recording software such as Audacity will suffice. Creating a structure to your episodes and posting one, relatively short episode once a week will be enough to get your show off the ground; inviting guests on for interviews is something that can also help to keep your content fresh and engaging! Once established, your podcast can then earn you money via commercial sponsorships from brands that you love.
4. Become an online tutor
With online learning rising in popularity, using your existing knowledge and skillset to tutor online is a great way to bring in some extra money. If you're fluent in English, there are several online teaching platforms that you may qualify to join already! This is perfect for those looking for a fun, portable and rewarding income stream – be sure to check out sites such as TeachAway and English Hunt to find the best virtual classroom for you.
5. Complete online surveys
As companies grow, they require feedback from their consumers to develop their products and services. This is where market research in the form of surveys and questionnaires steps in! With LifePoints, simply providing your honest opinion and feedback can earn you rewards from big-name brands and retailers such as Apple and Amazon, and only takes minutes to complete. Most survey platforms have also launched apps to keep up with the use of smartphones, creating legit ways to make money from your phone, no matter where you are!
If you want to learn more about LifePoints and how you can start earning from home, head over to our How It Works page.
---