10 brands that use market research surveys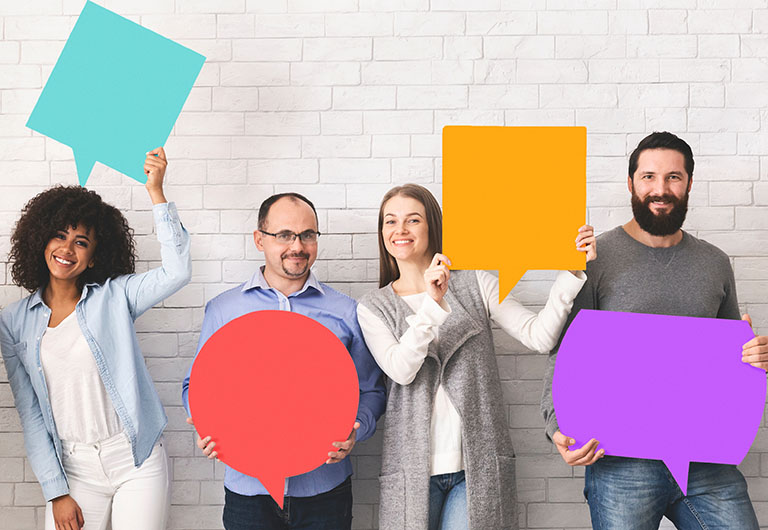 What do gluten-free cereal, basketball passes, and the international popular fast food chain menus have in common? People's opinions in surveys helped create them.
LifePoints works with top brands across the US, and by sharing your opinion in surveys, you can make a difference in some of the products or services you use all the time.
However, we're not always able to share who we work for, so, we've taken a look at a number of other brands that used their own market research to improve their products or services.
Let's take a closer look at some of those products that came into existence because of surveys. You may even use many of the things that were developed from surveys, such as:
Online booking apps
Tablet interface
Gluten-free cereal
Innovative razor
Make up product samples
Hotel food options
Not-so soda
Basketball league pass
Car-Phone
Fast-food chain's international menu
Market research definition
To enhance their offerings and provide the best experience possible, businesses are constantly looking for insights and feedback from their current and potential customers. They do it using a wide range of fascinating and cutting-edge techniques, including focus groups, product testing, experiments, online surveys, internet research, and data analysis, to name just a few.
Who uses market research?
Businesses of all sizes, from multinational corporations to tenacious start-ups, are aware that knowing what their customers want and need is the key to success. But it's not just the business world that is using market research to advance their offerings; so are universities, governments, charities, and even students.
What types of surveys are there?
There are multiple types of surveys, all with different uses. For instance, surveys can focus on:
What motivates people
Feedback on existing products
Habits people have
Price expectations
How people feel about different brands
Successful examples of market research findings
Well-known brands listened to what the public wanted by using surveys. These products and industries are all quite different, but surveys, like the ones you take here at LifePoints, helped to make these brands some of the best in the world.
1. Online platform makes it easier to book travel because of surveys
Do you crave unique experiences that will leave you with unforgettable memories? Your dreams are about to come true, thanks to a ground-breaking survey that a reputable online platform conducted in 2019. The platform transformed how people plan their vacations in response to feedback from travelers. In response to the feedback in surveys they've begun to provide a wide range of thrilling experiences that are intended to elevate each trip. They've also developed a brand-new set of search filters that make finding your ideal staycation simpler than ever so you can explore a whole new world of opportunities.
2. Your phone interface is better because of surveys
A ground-breaking survey conducted by a phone company in 2013 revealed a startling truth: some of its users weren't entirely happy with the user interface and camera on their phones. But rather than being thrown of course the criticism, they turned it into the impetus for a revolution. The company's innovative engineers got to work and came up with a ground-breaking new feature that forever altered how people interacted with their phones. Not only that, but they also significantly enhanced the camera quality, enabling users to take breath-taking pictures and videos like never before. These features have become indispensable tools for millions of people worldwide, all thanks to people taking the time to do the survey.
3. There are free gluten-free cereal options because of surveys
Prepare yourself for a breakfast revolution, courtesy of a major brand that is changing the rules. The business learned from their market research that many people, who cannot eat gluten, were desperate for a tasty cereal option that met with their dietary requirements. The company's team of innovators hungry for this type if insight; got to work creating a gluten-free version of their best-selling cereal. This new revolutionary cereal is a game-changer for anyone looking to live their best life because it is packed with flavor, nutrients, and everything you need to start the day off right – just none of the gluten.
4. Surveys made shaving more comfortable
Get ready to change the way you shave with the most recent innovation from a well-known razor company. The business conducted extensive surveys and discovered a startling truth: many of their customers were having problems getting a clean shave due to painful irritation and other problems. This forward-thinking business wasted no time in creating a special razor redesigned to solve every issue identified through market research. Additionally, the research inspired a new line of premium shaving cartridges that offer more flexibility. Say good-bye to pain, and hello to your best shave ever.
5. Shopping for make-up is better because of surveys
Hold onto your brushes, makeup enthusiasts – a top cosmetics company has just changed the way you shop for your favorite cosmetics. After conducting extensive market research, the makeup industry titan discovered that many of its devoted customers were unhappy with their in-store experiences.
This trailblazing company completely revamped the shopping experience for their devoted customers. They were able to pinpoint the precise problems that were causing annoyance and disappointment by carefully analyzing customer feedback. It meant that this brand was able to deliver a truly exceptional in-store experience that made customers feel pampered and delighted. The brand went on to provide free product samples tailored to the preferences of each individual customer. Clearly, by facing up to the feedback in the market research, this cosmetics giant has helped customers feel even more fabulous.
6. Surveys made hotel stays more pleasurable
A leading hotel chain changed the game by conducting surveys to better understand what guests really want when they travel. They identified some key pain points contributing to guest dissatisfaction through careful customer feedback analysis. People's complaints centered on the quality of the food, accommodations, and gym.
This forward-thinking hotel chain started by redesigning their entire food menus to give guests more of what they wanted. Guests were well-fed and provided with mouthwatering treats and delicious, nutritious meals that catered to dietary restrictions. Additionally, the hotel chain improved the quality of their bedding to make sure visitors could have a cozy, restful night's sleep. Finally, they completely renovated their gym spaces, adding innovative equipment and first-rate amenities to support visitors' efforts to stay active and healthy while visiting.
7. Online surveys helped a beverage giant to add more healthy products
A leading beverage company recognized that consumer tastes were shifting and decided to act to stay competitive. It surveyed its customers to better understand their needs and preferences. They discovered something that was incredibly eye-opening: consumers longed for lower-calorie and lower-sugar options to satisfy their cravings – without sacrificing flavor. The company poured their energy into making a brand-new, healthier substitute for traditional sodas. Customers all over the world were astounded by the beverage's revolutionary flavor and guilt-free satisfaction. This top beverage company is once again the toast of the town for innovation and excellence. If you're looking for a tasty and healthy way to quench your thirst, this is your drink. Your body and taste buds will appreciate it.
8. Basketball game streams are better because of market research
After conducting a thorough survey, a basketball association discovered that its fans were unhappy with their basketball viewing experience on their league pass platform. The association took control and made the bold decision to completely redesign their league pass platform. Their ground-breaking new platform is packed with tailored content, knowledgeable commentary, and exciting game highlights that will keep viewers on the edge of their seat. Fans now have unmatched access to, and perspective into, the world of basketball, from insightful commentary to in-depth analyses of each play. And all because the association netted the results of the market research.
9. When you listen to music through an app in your car, it's because of online surveys
An innovative car manufacturer surveyed its customers to better understand how they could enhance the driving experience. They learned that their customers longed for better ways to listen to music in their cars. So, to offer their customers a seamless and customized music experience, they made the decision to collaborate with some of the most well-known music streaming apps. Now, drivers can easily access and enjoy their favorite songs from the sound system of their vehicle, driving is much more enjoyable. Carpool karaoke anyone?
10. Looking to try different fast-food items from around the world? Thanks to surveys, you can
A well-known fast-food chain realized it needed to make some changes after COVID to keep up with their customers' changing tastes. To find out what their fans wanted, they started an exciting journey, and boy, did they deliver. This innovative fast-food chain heard their customers through a survey and learned that they were eager to try more international flavors. For this reason, they introduced a global menu, bringing tantalizing classics from around the globe right to America! This creative fast-food chain has put together a menu that is sure to pique your interest, with dishes like a savory chicken sandwich straight from the streets of Singapore and a scrumptious vegan wrap inspired by the tastes of Canada.
Now it's your turn – share your opinion and change the world…
These products and services are everywhere, and they're just the tip of the iceberg when it comes to things that consumer research and online surveys impact.
With LifePoints, you too can have your voice heard on major brands. When you sign up to take surveys with LifePoints, you get to say exactly what you think about different products and services. And that feedback is shared directly with people who make decisions at those companies.
…and get paid for each online survey you take
You also get paid when you take surveys. For each survey you complete, you get given points, also known as LifePoints, which you can exchange for rewards. These include Amazon gift cards, PayPal cash or a donation to the Special Olympics, among others. Read our How It Works page for more on how easy it is to do.
Sign up today or download the app and you can get 10 complimentary points to kick-start your earnings.
---