Why Taking Online Surveys is a Fun and Interesting Side Hustle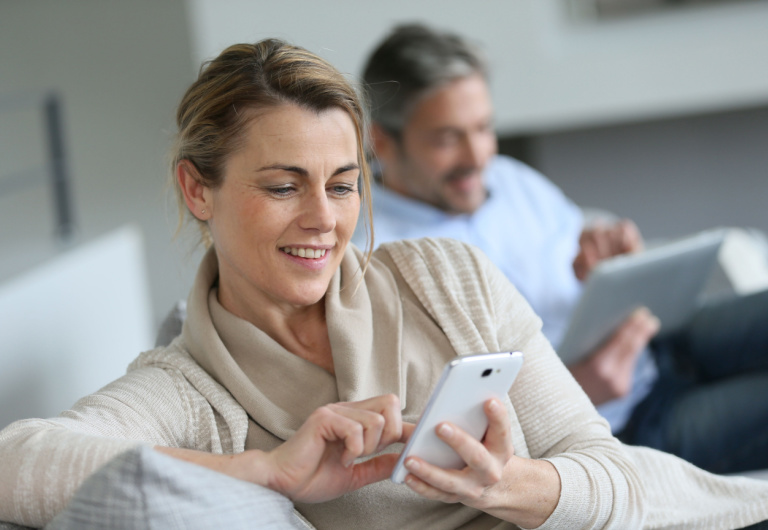 Looking for a fun way to earn some extra money? If you're already spending hours scrolling through social media, why not earn a few pounds while you're at it?
Taking online surveys is not just a side hustle, but some people take online surveys for fun, or because they find them interesting. In fact, at LifePoints we have many members that started taking surveys for money for the cash rewards but ended up enjoying the experience of having a saying in many different matters. You name it, there's always a survey for almost every imaginable topic.
Not convinced?
Let's explore how taking surveys can be an enjoyable (and profitable) experience for you.
Be the first one to learn about new products
First, taking surveys can be a way to learn about new products and services. Many surveys ask for your opinions on new products that companies are considering launching in the market. You can be one of the first people to learn about new products and share your thoughts on them.
A few years ago, a well-known company was developing a new smartphone for their customers. They knew that they were designing a new product that should be reliable, sustainable and innovative. However, to know what features the customers wanted, they turned to surveys. They sent out surveys to a diverse group of people; those who were interested in technology and those who weren't as tech-savvy. The survey included questions about what features they typically used on their current smartphones, what they liked or didn't like, and what new and exciting features they would like to see in a smartphone.
This feedback was valuable. By involving customers early on in the product development stage, the company could improve their product and identify any potential problems before it was launched.
Sharing your opinion in surveys can genuinely make an impact on the products and services they use. And while doing so, you get first dibs on what's in development before it even hits the stores. So, paid surveys can be an exciting way to try out new things and make your opinions count.
Have a saying in improving products
Do you ever wonder how big brands make decisions on how to improve their products or services? One effective method is by conducting surveys. Surveys allow companies to gather feedback from customers and make necessary adjustments to better serve their needs.
A good example is a survey that was conducted on a popular snack brand. The company asked customers to rank their favourite flavours and suggest new ones. More than 10,000 people gave their feedback, and as a result, the company learned a lot about their product.
One of the most significant takeaways was the need for better packaging. Customers complained that the packaging was not environment friendly and difficult to open. The survey results led the company to come up with new, eco-friendly packaging that is easier to open. This change met the customers' demands and helped improve the product.
Voice your thoughts on current issues
Surveys have been used for decades to gather data and insights from people. They are a great tool to help organisations, businesses, and governments understand public opinion on a particular issue. In recent years, surveys have played a significant role in shaping UK politics and social policy.
For example, in 2016, the UK carried out a national survey on the roads to know the local public's views on road conditions and areas that need improvements. The survey was used to identify road safety issues and areas that need upgrading to reduce road accidents. The survey allowed for the collection of vital information that was analysed and used in developing proposals for road rehabilitation. Respondents were able to provide feedback on road surfacing, road markings, and other essential features. The feedback was used to enhance road safety and improve people's lives.
So, participating in paid surveys can be a good way to channel your thoughts on important matters in your place of residence and contribute to the creation of new laws and regulations.
Learn new things
Taking paid surveys doesn't always entail answering questions about your product preferences. Sometimes it can be a way to challenge your thinking and learn new things. Surveys often ask questions that require critical thinking and analysis. You can learn something new or think about a topic in a different way. This can be a fun mental exercise and expand your knowledge in different areas.
Online survey platforms like LifePoints house surveys on education, health, and social issues. These surveys aim to gather data on public opinions and behavior, which can help organizations and governments make informed decisions. Through surveys, you can learn about current events, social issues, and even the latest medical discoveries.
One example is if you don't know what different renewal energies are currently being used in a particular area. Some surveys will ask your opinion on it while giving you a brief summary of what every renewal energy entails, helping you learn along the way. But the list doesn't end here. If you are a natural curious person, you could find yourself learning about new courses options in your place of residence, health services that are about to be implemented or other social issues that may spark your interest.
As a respondent, you can learn about these resources and services and give feedback on their effectiveness.
A way to connect with others
The LifePoints Global community is more than just surveys.
The best online survey sites offer its members a chance to join a global community and enjoy the perks that come with it. LifePoints members earn survey rewards such a free Amazon, Target, and Starbucks gift cards by completing surveys for money, but also have an opportunity to connect with people from all over the world on our social networks.
Our social media channels are packed with fun and engaging activities that go beyond surveys. You can participate in competitions and giveaways on Facebook, Instagram and Twitter, join in on conversations about current events, and even take part in charity projects. We offer a engaged community where members can engage and connect with each other, make new friends, and build a support system.
By joining LifePoints community, you get a chance to interact with people from different walks of life, cultures, and backgrounds. This interaction can broaden your horizons, expand your knowledge, and give you a new perspective on life.
Having the flexibility to participate anytime, anywhere
Last but not least, taking online surveys offers flexibility and convenience. You can participate in surveys whenever and wherever you want. The LifePoints app is one of the best survey apps in the market. And it makes taking surveys for money a perfect side hustle for those with a busy lifestyle or other commitments. Whether you have a few minutes to spare during your lunch break or an hour before bedtime, you can earn rewards and have fun while doing it.
In conclusion, taking online surveys is not just a side hustle, it's an opportunity to have fun, share your opinion, explore new topics, earn rewards, and feel part of a community. All of it while earning extra for every survey you complete.
Now it's your turn – share your opinion and change the world…
With LifePoints, you too can have your voice heard on major brands. When you sign up to take surveys with LifePoints, you get to say exactly what you think about different products and services. And that feedback is shared directly with people who make decisions at those companies.
…and get paid for each online survey you take
 You also get paid when you take surveys. For each survey you complete, you get given points, also known as LifePoints, which you can exchange for rewards. These include Amazon gift cards, PayPal cash or a donation to the Special Olympics, among others. Read our How It Works page for more on how easy it is to do.
Sign up today or download the app and you can get 10 complimentary points to kick-start your earnings.
---