9 companies successfully using market research surveys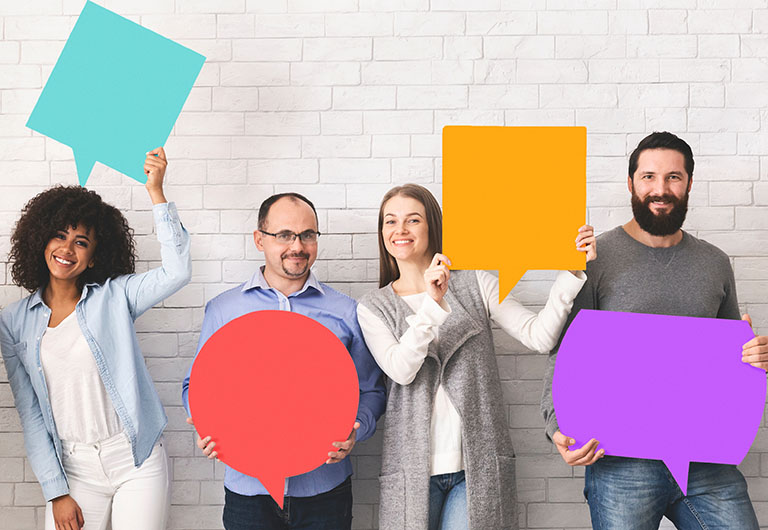 What do a vegan sausage roll, train Wi-Fi and passenger plane seats all have in common? Market research surveys developed or improved all of them.
Get ready to feel like a superstar because it's your opinion that matters. Here at LifePoints we work with top brands across the UK. And by sharing your opinion in surveys, you can make a difference in some of the products we all use all the time.
Now, we're not always able to share who we work for, so we've looked at the market research success stories from other brands.
Market research surveys play a pivotal role in creating and improving some of the world's most popular products. Here are some famous products that came alive because of market research surveys:
In-flight experience
Food delivery safety
Healthy lunch options
Innovative Razors
Train Wi-Fi
Mail delivery
TV accounts
Furniture sustainability
Fast-food chain ingredients
Market research definition
Businesses rely on feedback from their customers to make their products even better. It means you have the power to shape the future of the market. Consumer and market research ranges from online surveys to focus groups, taste testing to data analysis. However, it happens, companies are always on the lookout for your opinions and ideas. So, get in on the action and be a part of something exciting. Your voice matters, and it could be the key to unlocking the next big thing.
Who uses market research?
Most companies use market research, no matter their size. Market research is one of the most insightful things companies can do, and without it, businesses would have no idea about what people want or need. Other organisations, such as universities, councils, schools, and even students also do market research to improve what they offer customers too.
What types of surveys are there?
You'd be surprised – there are loads of survey types, all with different uses. For instance:
•             Demographics
•             Product feedback
•             Political views
•             What motivates people
•             How much people will pay for something
•             Brand recognition
Examples of market research using surveys
Some famous brands improved their products by listening to what people told them in surveys. These products and companies are different, but all of them benefited from the insights they got from surveys.
1. Surveys have made planes more comfortable
Airlines are constantly looking for ways to improve the flying experience, and they are using surveys to do so. One airline asked for feedback from their customers, and the responses were amazing. As a result, the business acted quickly to modernise its food selections and entertainment system, making flying more pleasurable than ever. So next time you take to the skies, remember that your voice matters – and it could be the key to unlocking a whole new world of comfort and entertainment on your next flight.
2. You're safer when you order food delivery, thanks to market research surveys
Hold onto your taste buds because this food delivery company is breaking barriers. They were aware they needed to improve during the COVID chaos. They discovered the secret to everyone's heart – safety – simply by conducting a survey and listening to their customers. With this knowledge, they introduced a delivery method using contactless technology – and it safely delivered higher customer satisfaction reviews. It's put this food delivery business is at the forefront of innovation at its finest.
3. Want more vegan options? There are more plant-based choices because of online surveys
A grocery store chain decided to ask their customers about their food preferences. They found that people wanted more vegan options – think vegan duck wrap, green Thai curry, and nutty wholefood salad. The company faced the challenge with this fresh perspective and made some significant changes. They added a whole new range of plant-based products designed make even the most dedicated carnivore salivate.
4. Market research surveys gave trains Wi-Fi
All aboard the train of change, because this train company is taking you to a whole new level. By listening to the voices of their riders through market research surveys, they discovered the key to making your commute better than ever. They found that people wanted more convenient train times and better Wi-Fi connection. Next time you're on a train, sit back, plug in and maybe catch up on your favourite box set thanks to the changes.
5. You can get your packages delivered at more convenient times because of surveys
This delivery company is not only delivering parcels but also delivering convenience with capital C! It was a consumer survey that helped to determine when deliveries are most convenient for customers. They adjusted and made changes, such as adding more tracking features and extending delivery hours, using the information from the market research.
6. Managing your TV account is easier, thanks to online surveys
By conducting a survey to better understand their customers' needs during COVID, a TV company is now more switched on to what their customers really need. They learned that customers wanted more freedom in controlling their accounts, so they acted. To help you manage your account like a pro and maintain control over your TV experience, the company added new online resources. No more waiting on hold or dealing with complicated processes.
7. Surveys have given you safer holiday options
A major travel company took control of safety by conducting a survey to learn about their travellers' concerns. They made some amazing changes following feedback packed into the survey. They have taken care of everything, from introducing flexible holiday packages to offering health and safety precautions. Now you can get away any way you want, while this company takes care of all the details.
8. Furniture has become more sustainable based on what people told them in surveys
Furniture lovers, take note. Thanks to your insightful feedback, a well-known furniture retailer has made some exciting changes to their products and stores. Customers recently expressed their worries about sustainability and confusion in the store in a survey. The company responded by making their furniture products more eco-friendly so you can shop knowing you're helping the environment. They also improved their signs to make it easier for you to navigate their stores. It means the next time you're looking for a comfortable sofa, you'll be sitting pretty.
 9. Burger giant uses better ingredients because survey takers wanted them
A fast-food chain had a revelation that would make any foodie's heart skip a beat. Following their survey, they discovered that it wasn't the dining experience, service, or even the parking that needed improving. Just better-quality ingredients. Never one to let its devoted patrons down, the chain took their feedback to heart and went beyond to find premium ingredients, giving their meals a very tasty upgrade.
Now it's your turn to say what you think about big brands…
As one of the UK's top survey providers, with LifePoints, you get to have your voice heard on big brands too. When you join the LifePoints community and take online surveys with LifePoints, your thoughts, opinions and feedback is shared directly with decision-makers at businesses, and they use what you say to make changes to what they offer. Read our How It Works page for how easy it is to do.
…And earn rewards
Yes, you get paid for simply sharing your opinion. When you complete a survey, you get given points, also known as LifePoints, which you can exchange for your choice of reward. These include PayPal cash, Amazon gift cards or a donation to the Special Olympics, among others.
Sign up today or download the app and you can get 10 complimentary points to kick-start your earnings.
---