Are Online Surveys Legit?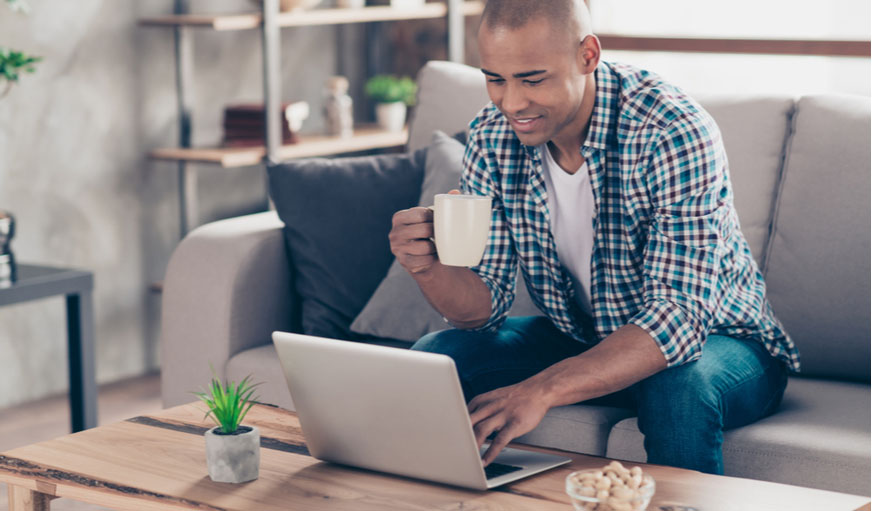 Considering taking part in online paid surveys? Make sure staying safe while earning money online is your number one priority. Unfortunately, while there are plenty of legit websites, there is always a risk of being scammed when you are completing surveys online for money. So learning how to spot scams and finding out which websites you can trust is important.
Find out how to stay safe online, discover legitimate survey sites in Canada and follow our tips for avoiding scams and safely earning money online here.
Do online surveys work?
Legitimate online survey sites do exist, and if you choose one that aligns with your values and offers rewards that suit your lifestyle, then they can prove to be well worth your time.
Are online surveys a legitimate way to make money online?
The short answer is yes, some survey websites do provide a legitimate opportunity to make money online. However, rewards vary from site to site with providers offering anything from money and PayPal credit to gift cards, vouchers and even charity donations and products. Products and samples are often offered as rewards in exchange for testing them and feeding back.
So, it's important to check what the rewards are and, how many surveys you need to take before you can start cashing in. It's likely that completing online surveys will give you a little extra to spend on your groceries rather than matching a full-time income. If you're looking for a valued and easy way to earn free gift cards and more, then online surveys could be for you!
How do you get paid for taking surveys?
Many survey providers work on a points-based system which means you earn points for every survey taken, and these will total up to an exchangeable amount at a certain point.
With LifePoints, you can start redeeming your points once your account reaches 550 (around $5). Then, you're free to exchange for any of our fantastic rewards.
How can you tell if a survey site is legit?
Before signing up to any online survey providers, there are a few things you can check to ensure you don't fall for any scams or waste your time.
Firstly, check any available website reviews
Use trusted websites like Yelp and Google to find reviews from existing users. This is one of the best ways to discover honest feedback and confirm the legitimacy of the survey provider. If there aren't any reviews yet, you are right to be wary. But keep reading to discover other tips.
Secondly, read up on their T&Cs and Privacy Policy
All legitimate survey providers will have a clear and thorough privacy policy on their website. Read it through and make sure you are happy with their commitment to keeping your data safe.
Finally, does it sound too good to be true?
Make sure you are fully aware of their rewards policy – what are they offering and how much time do you need to give before you can redeem rewards? This information should give you a good indication as to whether the provider is legitimate.
Are online surveys safe?
While illegitimate and scam websites do exist, there are legit ways to take part in online surveys while keeping your personal details and data safe.
With LifePoints, we take great pride in making sure our members' data is safe and secure and are committed to ensuring it will never be shared with third parties. Want to know more? Take a look at our Privacy Policy.
How to stay safe online while completing surveys
When it comes to making money online, staying safe is the most important thing. Follow these six tips for staying safe online when completing surveys.
Check the website's legitimacy (using our tips above!)
Create a new email address to avoid spamming your personal or work account
Never give away your bank details
Avoid websites that continually serve you with spam-looking pop-ups
Make sure the site you are using is encrypted and has a secure connection
Avoid clicking on suspicious looking links
If you're looking for opportunities to earn a little extra online, why not consider LifePoints? We take pride in offering legitimate and worthwhile rewards to our members in exchange for their valued opinion. It's easy to become a member and you can start taking surveys and earning rewards from the likes of PayPal, Amazon and Starbucks straight away.
Sign up today and receive 10 free points (LPs)!
---