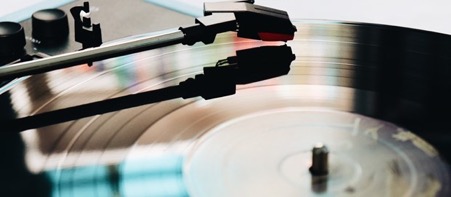 Vinyl sales continue to grow in the UK
According to Kantar Worldpanel, the overall value of the vinyl market in the UK for the latest quarter (in the 12 weeks to 1 July) was £25 million. 420,000 people bought a vinyl record in this period, up by 6.6% vs. Q1 (that is, the 12 weeks to 1 April).
Giulia Barresi, Category Analyst for Entertainment and Telecommunications at Kantar Worldpanel, comments: 'Vinyl doesn't lend itself to gifting as much as CD albums, being typically a "for myself" purchase. In fact, 82.4% of spend came from "personal use" purchases (vs 71.8% for CD Albums) in the 12 weeks to July 2018."
The data shows that vinyl is still mostly male skewed, with males accounting for 81.6% of spend in the 12 weeks to July 1st, vs. 67% of CD Albums sales. The purchaser of vinyl records is younger than the average CD album one, with those under 35 accounting for 26% of all spend vs. 17.5% CD albums (in the 12 weeks to July 1st). 'This may sound like a surprise, as vinyl records are traditionally associated with an older generation,' says Barresi, 'But actually their appeal to youngsters is an ongoing trend.' This trend is being pushed by the likes of Sainsbury's, who launched their own vinyl label at the end of last year, and have seen the greatest number of vinyl transactions of all UK grocers. Of course, it is stores like HMV and niche record stores – or artist's own websites – where the majority of vinyl transactions take place.
Who owns vinyl?
A Lightspeed survey of 1014 people found that, in the UK, 59% of people either had 'a few' (35%) or lots (24%) of vinyl records. Men did appear to be bigger fans of the format, with 65% saying they owned some vinyl (vs 53% of women). Just 8% of those under 18 said they owned any, perhaps unsurprisingly, while 74% of those over 65 had some or lots in their collection. 36% of those aged 25-34 said they owned some, with around 15% saying they owned "lots". 4% of our respondents claimed not to even know what a vinyl record was!