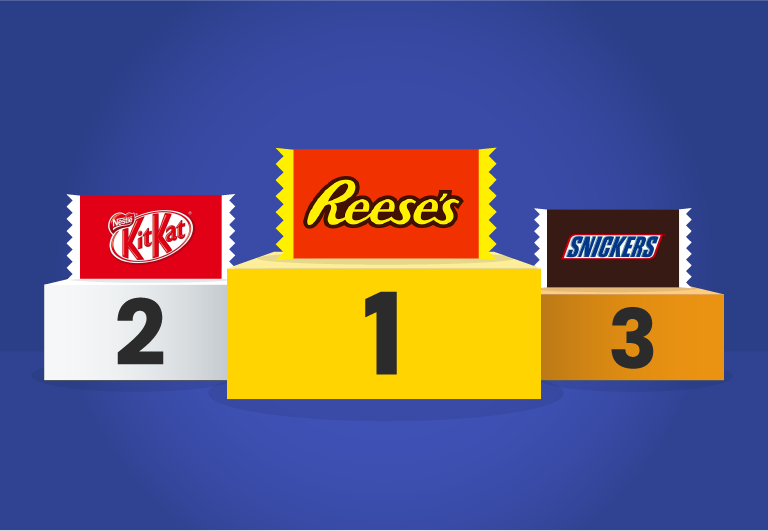 Results- America's favorite chocolate
Last month we asked our American members to vote for their favorite chocolate bar, and it's so sweet to share the results of YOUR VOTE. We had nearly 17,000 responses!   
1. Reece's Peanut Butter Cups 
2. Kit Kat 
3. Snickers (classic) 
Did you miss this poll? No problem, we've got more where that came from! Come vote for America's favorite beer, right here, right now.