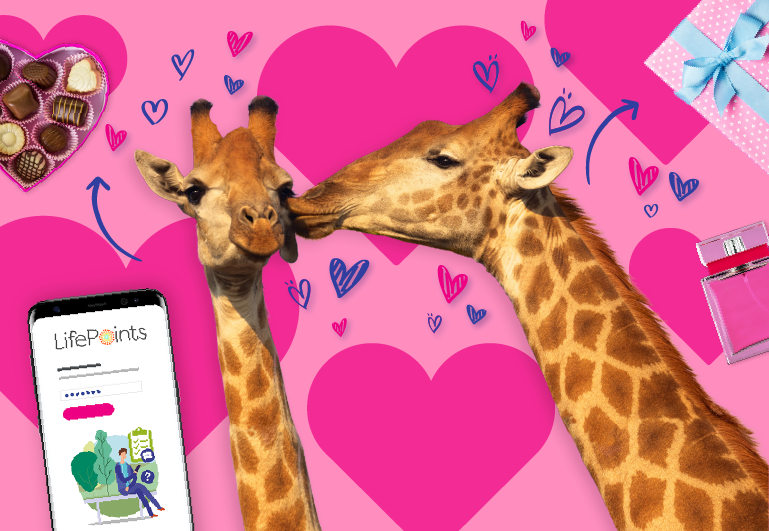 Hot topic of February: VALENTINE'S DAY 💝
Exciting, nerve-racking, or annoying: Valentine's Day is one of those things that everyone has a strong opinion on. And you know, opinions are kind of our thing at LifePoints. 😉 How are you planning to celebrate this V-Day? Or not? Tell us!
We only have two questions for you, and we promise neither of them are nosy. And if you haven't yet decided what you'll do for your Valentine this year, you might get the inspiration you needed - or maybe you'll inspire us!