30 Proven Ways to Earn Money Online Without Investment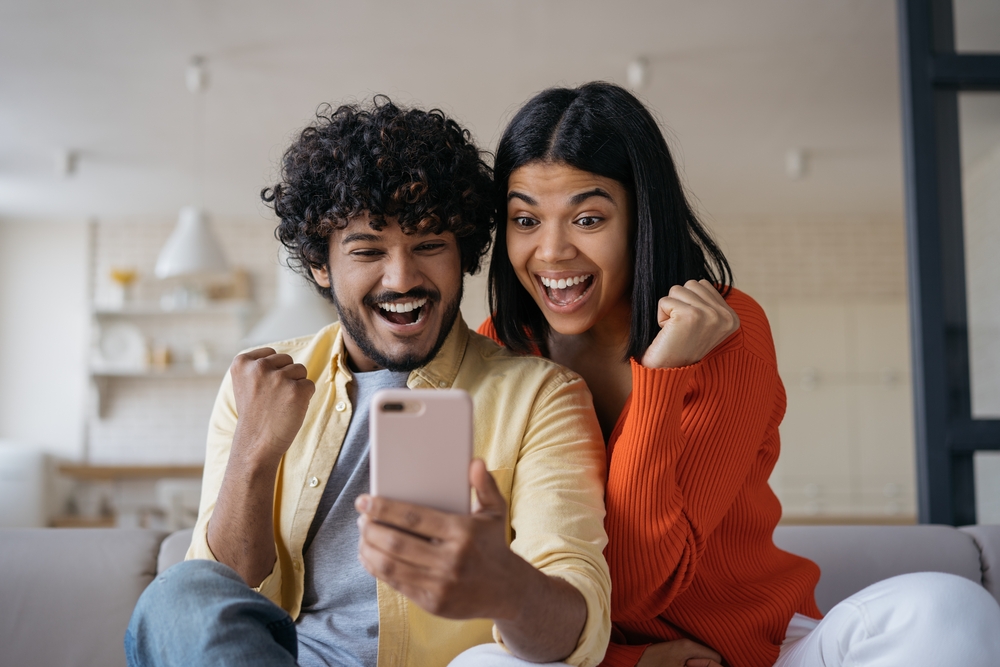 We all want some extra money to buy the things we deserve, and with current technology, nothing sounds better than making that money online. But, a lot of the time, if you want to make money, you have to make an investment to get started, which isn't always possible.
While it can be hard to find ways to make money without investing, that doesn't mean there aren't options out there. That's where this guide steps in! We have found the 30 best ways for you to make money from the comfort of your home, without ever needing to invest your hard-earned money. It is important to note that, while none of these require you to invest some money, you will have to exchange something, such as your skills or time.
This guide will cover our favourite ways to earn money online, all of which require no investment from you. We've rounded up both quick and long term ways to earn money online, some of which require no prior skills, while some allow you to put to use your existing skills! Some you can do from the comfort of your home while you watch TV, while others give the opportunity to be more artistic and meet likeminded individuals.
Discover more in our full guide and browse by the categories below for ease:
How to earn money online without investment on mobile
How to earn money daily online without investment
How to earn money online without investment for students
How to earn money online without investment by typing
How to earn money from home without investment
General ways to earn money online without investment
You might find there are some overlaps with the categories. For example, a lot of the typing methods can be done by students and on mobile. So, while looking for an opportunity it is worth exploring all of them, as there might be one in a category that you love that you weren't expecting. Happy reading, happy earning, and happy spending!
How to earn money online without investment on mobile
Making money online from the comfort of your own home is already convenient and using your phone to earn that money is even more convenient. This section, like the title says, will cover the best ways to earn money on your phone without ever needing to make an investment. As we discussed earlier, these aren't the only possible ways to make money without investment on mobile. Other methods in this article can be done on your phone, so you may be able to find one in another section that you love.
1: Earn money on your phone by writing blogs
Blog writing is one of the oldest ways to make money on the internet, and there is a good reason why it is so popular. No matter your interest or niche, there is a blog out there covering it. This is great for beginners, as you can start writing a blog today on something that you are interested in and have lots of prior knowledge on!
So, have a think and decide what you want to focus on, what you enjoy and use the knowledge you already have to make some cash. Maybe you have an interest in repairing old cars? Do you have an interest in one specific style of cuisine? Or, perhaps you are fascinated by city planning? There are thousands of internet users who would love to hear and read about these topics in a blog. We can assure you, whatever your interest is; there is an audience who will enjoy your blog.
Now you've narrowed down your topic, you can focus on growing your audience, and monetising your blog, and you might be surprised at how many different ways you can make money from your blog!
The most common way to make money through your blog is through product promotions. Typically, a company will send you a free product for you to review or giveaway to some of your readers in exchange for a blog post about it. Another way is to run advertisements on your blog, which companies are more than willing to pay for. The more specific your blog is, the more companies will want to advertise on your blog. This is because advertisers know that they are reaching exactly who they want to. For example, if you are a frying pan company, then you know that advertising on a blog about home cooking is a great idea, because everyone reading that blog will have a strong interest in home cooking and your product.
Blogging is one of our favourite ways to make money online, as you probably already have some great knowledge, and you can focus on something that you love. There's even the added benefit that you can build a community and audience of people who are like-minded. It's a win-win for all!
2: Completing surveys online to earn money with no investment
Taking online surveys is one of the easiest and best ways to earn money online as it requires no prior knowledge or skills, they only take a few minutes to complete and there is no cap on how many surveys you take! This also means there is no cap on how much you can earn.
And what's more, you can complete surveys right here at LifePoints without having to leave the site. When you take surveys with LifePoints India, you are rewarded with points, which can be exchanged for great rewards such as gift cards to your favourite shops or PayPal money. We also offer an app on both Android and iOS, if that's more your style. We'll even give you 10 points as signup bonus to get you started on your earning journey!
As well as earning fantastic rewards, completing surveys with LifePoints gives you the opportunity to express yourself. Your answers and opinions are sent directly to companies, and the feedback is used when making big decisions about their products and services. This means that when you give feedback, your favourite products get better, and the products you don't like can improve exactly how you want them to.
3: Manage social media accounts and earn money online without investments
Do you have social media skills that you think can be valuable to others? If you do, managing social media accounts might be a fantastic option to earn money without investment. Every business out there either has a social media presence or needs one to help drive business. This is where you can step in! If you are creative and savvy with social media, you can offer your skills in exchange for money.
Social media skills aren't exclusive to posting on channel feeds or connecting with audiences, you can also market skills in video editing, account growth, market research, or even modelling.
All of these skills are also directly transferrable to a job so, if you're a teenager or young adult who is potentially looking at a future in digital marketing, this is a great way to start building your experience in the industry. You can develop a portfolio, which means you will be getting a jump on other people also looking to go into social media as a full-time job.
One challenge with this method is that finding the work can be time consuming so, be prepared to put in a few hours of research first. It's a good idea to spend some time outreaching to businesses to explain your skills and how you will add value to their company. This may just take some perseverance but, once you have a couple of clients under your belt, the whole process will become easier as you can show new companies your portfolio of work and explain how you helped other businesses. So, while there is some time and effort needed, you can still do all of this from your home and also have don't have to invest any money to do so!
4: Earn money by being a social media influencer without investing any money
We previously discussed how to help other companies with their social media accounts but managing your own is another fantastic option to earn money online without needing to make an investment. Social media influencing has become a lucrative career for many people and is completely free to get started!
With so much social media presence these days, it's a good idea to firstly find a niche that you are passionate about and secondly, find what platform your audience likes to use. From there, you will need to learn everything you can about that platform such as the algorithm and best posting practices. This is where the fun starts and you get to explore creating the best content for your audience! If you follow these guidelines, you will have a good chance at growing your account and having the opportunity monetise the content you create.
The monetisation process for being a social media influencer is very similar to the monetisation process of blogging that we talked about earlier. At their core, they are very similar - you create an audience and community that likes what you say and once you have an audience, you can earn money through product promotions, product reviews and even appearing as a guest on other influencer's accounts. Companies will always pay you for this regardless of what platform and content style you produce. The opportunities vary depending on the platform and niche you offer, but if you grow your account enough and have a genuine audience, the opportunities are endless!
How to earn money daily online without investment
All the methods discussed on this page are great ways to make money without you ever needing to invest any of your cash. At the same time, we appreciate that some of them take time to build and complete, and sometimes you want some money quickly. This section covers the best ways to make money online daily.
Some of them will focus on methods that don't require lots of time to build up skills, and they pay instantly. On the other hand, some are methods that you can repeat every day instead of having to wait for random opportunities to come up. This lends itself to flexibility since you can do as much or as little as you want - it's totally up to you.
5: How to transcribe audio and video files for money
Businesses produce a lot of video and audio content, and much of that content needs transcribing into text. The challenge that many businesses face is that a lot of them don't have the resources to do so, which is where you step in. Many companies will pay you to listen to their audio files, or watch their videos and transcribe the content.
If you are interested, you have a few options of where to earn money transcribing, but we like Rev.com. Rev has some of the highest rates per minute and there are additional (better paying) opportunities to transcribe the files into a second language if you have the skills.
This is a great way to make money with no investment due to the flexibility. You have the opportunity to work as much or as little as you like, whenever and wherever you like. This, like many of the other daily ways to make money online, is a great option to do alongside other moneymaking methods that take more time, such as building a social media presence. Doing multiple at the same time means you can make money today, but you also have the freedom to build experience through some of the longer-term methods.
6: How to review apps and websites online for money
Apps and websites are crucial for all business in our current day and age. An incredible app or site can make businesses thrive and extremely profitable. On the other hand, a badly designed app or website can waste a ton of money and damage businesses. That's why when a company is launching a new app or website, they have to make sure it is fully tested and working correctly before it is launched to the public. This is where you come in! Companies will often pay individuals to test their sites and give feedback on what is good, and what they need to improve.
If you are interested in reviewing apps and websites for some extra cash, you have a handful of options. Some of which are ReviewStream, UserTesting and ApperWall. They all have different advantages and disadvantages so, we recommend browsing these options to see which best suits what you are looking for. These sites also have other random things for you to test such as movies, household products and even food. So, just by looking through them you might find something to review that you have already used or seen.
7: Make money online through rebates without ever investing your own money
Another great way to make money online without putting up any investment money is through rebates. We all get receipts whenever we buy something, and most of the time we just throw them away. Instead, you can use those receipts to get some money back, all while never needing to invest any of your own money.
There are a few platforms to choose from such as MagicPin, Coupon Dunia, Gopasia, and Cashkaro. Like other methods, time your time to research which platform fits you the best. At their core, they all work in a similar way and once you sign up, you are able to claim cashback on specific eligible products. You might already be buying some of the eligible products, so there could be easy money to make straight away!
8: How to help companies run Google ads for money online
One of Google's main sources of revenue is through adverts. It is estimated that there are over 2 trillion searches on Google every year. On nearly all of these searches, Google will show someone an ad. Companies know this and see the opportunity to advertise on Google. What's good for you, is that a lot of companies want to utilise ads on Google, but they don't have the skills or the budget to pay someone full time to run the ads.
The process of running ads for companies is similar to managing social media accounts. To get started, you will likely need to reach out to businesses and offer your services. Once you have your first client, it will become easier to grow as you can show any potential new clients your work and results. You also have the option to promote yourself on freelance website such as Fiverr or Freelancer.
In most situations, you will be paid on a commission, so the better your ads are, the more you could get paid. If you are overwhelmed with where to start, there are endless resources online that can help. The best place to start is with the resources provided by Google themselves. The Google Ads certification will cover all the basics and core best practices, and once completed, you even get a certification to show competency. This certification can also help when reaching out to businesses, as it shows that you can run ads successfully, and that their money will be well spent! The best part of this method is that, as long as you can show that you add value, it will be their money that's being invested and not yours.
9: Research topics online for money
Do you enjoy researching? If so, you can use those skills to make money without the need to invest a single rupee. Freelance sites such as Fiverr and Upwork both allow you to promote yourself and do research for companies or individuals. You might be wondering what "research" means, as it's such a broad term. Each company or person will want or need something different, such as market trends, specific data, or competitor research, among others. The plus side of this method being so broad, is that with so many avenues, there is an abundance of opportunities out there! If you are interested in providing research for money, Fiverr or Freelancer are both great places to start.
How to earn money online without investment for students
Students of all people need money. When you're studying, you often can't work full time, or even part time depending on your discipline. Plus, with so many commitments, making money can be a challenge at times. This next section will cover all the moneymaking methods that are ideal for students.
These are all methods that help you work around your schedule and commitments, that you can do at your own pace and whenever you have some free time. As with the other methods discussed on this page, they require no investment! We want to preface it by saying that the other methods on this page are also great ways for a student to make money online, so read all and any that sound interesting to you.
10: How to coach or teach without any investment
There are thousands of skills that people will pay to learn, from cooking, gardening and DIY to sailing and coding! Whatever skill you have, there is an audience out there waiting to learn, and quite often, they are prepared to pay.
Each skill has a different community, and separate avenues for people to find tutors. This means that you'll need to do some research to figure out the best way that you can find someone who wants to learn. This could be by word of mouth, posting on a community message board, advertising online, reaching out to people via social media, uploading a profile to a freelancing website or even creating an online course. Once you do find the best way to reach people you can start teaching for money without needing to invest any of your hard-earned cash!
11: How to earn money by being a social media consultant
Do you already have some social media acumen, and have driven results? Why not show other people how to manage their accounts and grow? Businesses know that their social media accounts are a space to express their brand identity and to get people to buy their products. If you have the knowledge of how to do this, and can show them how, many will be prepared to pay you to do so.
This method of making money isn't even limited to offering your services to big businesses. These days, there are countless budding influencers all over the world. So, you could offer your consultancy to individuals and share with them how they can grow their following. While this may sound very similar to managing businesses social media accounts, the difference here is that you are consulting, and not directly implementing the social media strategies. This method is less time consuming because while you are advising your clients, you do not have to spend time creating content or writing captions. This means you are able to take on more clients and increase the potential for earning more money!
12: How to edit audio or video content for money without ever needing to invest anything
Did you know that 92% of companies and marketers say video is an "important part of their strategy"? So, if you already have editing skills, this method is perfect for you as the demand for people with editing skills is high.
If you don't know how to edit video and audio files, but it still interests you, don't worry, this is a skill that you can learn for free online.
Depending on what type of file you're editing, you may need to have some equipment or editing software handy. Although, nowadays most phones and laptops have plenty of free and easily accessible options available. This means, you can get by without needing to invest any of your own money.
With a little creativity, finding companies or individuals to edit for can be straightforward. What's more, editing video and audio is a skill that can be included within a portfolio to impress potential clients. So, if you are skilled, your work will speak for itself!
Video and audio editing can both be done from anywhere around the world, making the opportunities even greater. You never know, you could be editing a video for someone in Australia while also helping a client in Mexico. Overall, while this method requires time to build up your skills, as opposed to doing something like completing a survey, it can be a very profitable way to make money if you don't want to make an investment.
13: How to sell your old stuff as a student to make money online
This way to make money is the epitome of "One man's trash is another man's treasure". You might find yourself with lots of old household or personal items that you don't use anymore. Rather than letting them sit around collecting dust, why not try and sell those items? You could get some money quickly for things that you don't use anymore, while also clearing up some space in your home. Your old items would also go to a new home where it will be used to its full potential, so it's a win for both sides and nobody had to make an investment!
The process of how to actually sell your stuff will vary a lot depending on what it is and the situation you're in. One way to sell is to sell it in person, which may be as simple as selling the item to a friend or family member, selling it at a fair, or to a second-hand shop.
If you cannot find a buyer in person, you will need to list it online on a site like eBay then post it to the buyer once sold. Where you sell online will vary so much though depending on what you are trying to sell, as you are at the whim of where people like to buy certain items. There are thousands of sites available for selling online, you just need to find the most popular one for the items you are selling. But don't let that spook you, these platforms are designed to be as easy to buy and sell as possible, so it won't take you too long to get started.
14: How to sell handmade items as a student to make money online
Do you enjoy making homemade items or, have you made some in the past for yourself, friends or family? If so, why not sell them online for a bit of cash? Much of this method will echo the section above, with a couple of slight differences.
When it comes to selling homemade items, you can sell offline to a friend or family member, at a fair or at a second-hand shop. But, if you are selling online, Etsy is the obvious choice. As a store, Etsy's whole purpose is to provide a platform for anyone to sell their handmade items. Whether you are selling 3D printed figurines, homemade drinking glasses, homemade clothes, or something else, Etsy is the place to start.
How to earn money online without investment by typing
Do you like writing or, have a knack for typing quickly? If so, these methods to make money without an investment are ideal for you. All you need is an internet connection and something to type on, ideally a laptop or computer but a mobile phone works for some of them. This isn't to say these methods lack creativity or effort, they are simply more straight forward and require you to only type. Due to the nature of typing, you have the flexibility to do these methods wherever and whenever you want. You could do them while at home relaxing, travelling to a new destination, or even sat on a bench at your local park.
15: Learn to copywrite for money
Copywriting is the art of writing to influence people's actions. Any time you see an advertisement of any sort, a copywriter is behind it trying to convince you to engage with their advert and buy their product or service. If you are a skilled copywriter, businesses will pay you to write copy for them. This copy can be in the form of text ads, web content, radio ads, social media captions or even emails, among others. This method of making money is great because, outside of the time you put in to learn the skill, you needn't give up anything else.
What's great about copywriting is, most of your clients will pay you on a partial or full commission basis. So, the better you are, the more you earn. Finding copy opportunities will require some effort and outreach on your part, but once you get the ball rolling you can attract more opportunities quickly. The great thing about copywriting is that you can start small. You could reach out to a business, and propose you write one email or social media caption for them, and eventually, this could turn into much more. From their side, it's a fairly low risk endeavour, and when you show them the results, they might be willing to give you further opportunities. You will also be building a portfolio and honing your skills, so you will be able to show new opportunities the great work you have done already!
16: How to become a freelance writer for money with no investment
Do you have the ability to write? If you do, freelance writing is a fantastic way to use your skills to write for other people and earn some money. Freelance writing can take the form of anything, such as copywriting (mentioned previously), writing subtitles for TV or movies, writing short stories for books, being a ghost-writer for famous people, writing documents for business professionals and more.
There are plenty of opportunities out there for whatever type of writing you want to do, you just have to go out and find them. Each type of freelance writing will have a different way to find people, so research the type you want to do and go from there. Freelance websites are always a great place to start your search if you have no idea where to look.
17: Write an eBook for money
This one may come as a surprise, but did you know you can write, publish, and distribute an eBook without ever needing to invest any of your own money? Thanks to modern technology, it is now possible to do so. With Amazon's Kindle Direct Publishing platform, all you need to do is upload your eBook, give some information about the listing such as a title, a description of what the book is about, and some additional information to help people understand what the book is about.
Once you have uploaded and listed it to Kindle Direct Publishing, you will receive money whenever someone buys it. Your eBook can be anything you are interested in too. You could write a children's book, a cookbook, a travel guide, a handwriting book, or the next classic novel. It's entirely up to you! The process couldn't be easier, especially for something you don't need to invest in.
18: How to translate text for money online
Do you speak more than one language? You've probably heard this before but if you do, you can make some money from it. With the world becoming more globally connected every day, the need for people who can speak more than one language is constantly growing. These translations can be anything, such as audio files, subtitles, web content, official documents, or even restaurant menus.
There are so many different languages and types of documents that need translating so, no matter which languages you speak, there are endless opportunities when it comes to translating. How to find the opportunities will depend on what you are trying to do, and what languages you speak, but a simple Google search is a great place to start. Once you do know how to find the opportunities, this is a fun and easy way to earn money without ever needing to invest a single rupee!
19: How to complete data entry tasks online for money without investments
So far, we've only talked about typing words for money, but it is possible to earn money by typing out numbers as well. We are in the data age, where there are more data driven decisions than ever before. At the same time, managing databases takes a lot of time, attention and consistency. While companies want to make these data driven decisions, they often do not have the resources to hire somebody new full-time to do so.
The solution for a lot of companies is to pay people like you, to do data entry jobs for them, and the process couldn't be easier. You have a few options if you want to do data entry tasks, and we personally like Rojgaarbharat. You can do as little or as much as you want, and you also have a great amount of flexibility in when you complete the tasks. This means, it can fit around your other schedule and obligations. That being said, there are still other options out there for data entry tasks, so do some research to find the option that is the best fit for you.
How to earn money from home without investment
Making money without having to invest your own is great, but it's even better if you can do it from the comfort of your own home. This section will cover all the money-making options available to you, which you don't need to leave the house for. All you need is an internet connection and a device such as a phone, tablet or computer. If you are reading this, you almost certainly have both already, so you're probably set to get started! The methods below are all very different, so take your time to read all of them to find the best fit.
20: Start an ecommerce store to make money without investing
This may take more time to develop, but this method has the most earning potential of all 30 ideas on this page. You might also be surprised to hear that it is possible to set up an ecommerce with no investment or physical products in your inventory. It is true, and some people have become extremely wealthy just by running an ecommerce store. Setting up a store can be free depending on where you go, and you can sell things you already own or offer your services and skills which cost nothing to store. This is a great option to pair with another method from this list. For example, you could set up an ecommerce store for the lessons you teach online.
21: Become an affiliate marketer to earn money with no investments
This method works if you already have an audience on social media. However, everybody starts at 0 followers on social media, so it is still possible to become an affiliate marketer even if you don't currently have a social media presence. We believe that in terms of effort needed, to how much you get paid, being an Amazon Associate is one of the best (if not the best) ways to make money without an investment.
Being an Amazon associate means you have a link to a specific product on Amazon and when someone clicks the link and buys the product (or products) you get a portion of the profit as a commission. To be eligible, Amazon states "Your social network page or group must be established, with a substantive number of organic followers/likes (in most cases, at least 500)." The previous page also includes an in-depth description of all their policies and procedures so, if you want more information, follow that link.
Amazon offers up to a 12% commission on selected products, which is among the highest of any website that offers affiliate programmes. Amazon has the added bonus of having one of the biggest customer bases in the world. If you already have an established audience over 500 followers, this is one of the easiest ways to make money without investment.
While we have highlighted Amazon as an option for affiliate marketing due to how much it pays, it is not the only option. There are numerous other companies and brands that offer really good affiliate programs for you to make money. Our advice is to figure out what products you think your audience will like, and then find where you can get the best commission for them. If you have a blog post that gains consistent views, you can get the benefits of sales every week with no extra work on your part once the link is on your page, which makes this such a great option if you already have an established audience.
22: How to sell stock photos for money
If you are a professional photographer, or even think your photos are great without being a pro, then selling photos is a great way to make money without investing. We're not talking about the traditional way of selling physical copies. Instead, we're talking about selling digital copies of your photos.
If you're talented and have some great photos, you can submit and upload them to sites such as Adobe Stock and Shutterstock. Once listed on the website, any time someone downloads them to use such as on a website or in a newsletter, you get a commission in the form of a cash payment. Like in some previous methods, once you have them uploaded the photos all your work is done, so there is no investment needed at all. If you have already have some photos that you think other people would like, why not upload them and see what happens?
23: How to consult people and get money online without ever investing
This one is very broad, but it is still important to talk about, as it is a great opportunity to make money online. Consulting is one of the most tried and tested ways to make money, and this translates to online world. Like all the other methods on this list, it does not require any form of investment to get started.
Consulting is similar to teaching and coaching which we mentioned earlier, but there are some nuanced differences. The main differences are consulting is generally a more specific and professional set of skills such as management consultancy, and it's also generally aimed at businesses as opposed to the average person. Because of this, you need to have an advanced set of skills and experience. But if you do, the money can be fantastic. If you don't work for a company, you can still consult in exchange for money, you will just need to advertise on a freelancer website or, you will have to do some outreach to find people. This shouldn't be too much of a challenge though as consulting will always be a skill that people want and is often in short supply.
24: How to be a virtual assistant from home and make money
The world is moving towards more remote work. That, however, doesn't mean personal assistants are no longer needed. If anything, they are needed more as there is more to navigate in a changing world. Being a remote assistant can mean multiple things. Often, it is a full-time job, but you can do it part time as a side hustle. As a virtual assistant, you can do random tasks such as managing schedules and meetings, responding to emails, collecting data, or even taking phone calls. Doing this remotely could be one or all of these, or a combination.
The best place to start to find opportunities, is a freelance website like , Fiverr or Freelancer. Helping people out as an assistant has never needed to be an investment, and this is true for being a virtual assistant from home.
General ways to make money without investing
This final section will cover ways you can make money online that aren't specific to one category. They are ways that can apply to one of the other categories but are best described in a general way, as they fit so many.
That doesn't mean they are any more or less valuable, and some of them might be the perfect option for you so make sure you continue reading below!
25: Make money online by becoming a personal stylist
Do you have a great sense of fashion and style? A lot of people are looking to increase their sense of style, and you can make money by giving fashion advice. There are multiple ways you can go about making money this way, too.
You can freelance, create a course, reach out to people on Instagram, advertise locally, or even become an influencer. It's up to you how you want to approach this method, based on your skills, what you're comfortable with and how much time you have. Being a stylist is a great way to make some money, as you already have the knowledge, so you don't need to take any courses, learn something new, or invest any of your own money. You simply need to offer your advice to a willing audience.
26: Become a captcha solver to earn money
Have you ever tried to log in, or sign up to a website and they ask you to type out a set of characters such as "MPG272MU"? This is known as a "CAPTCHA", which stands for "Completely Automated Public Turing test to tell Computers and Humans Apart". Companies use Captchas all the time to make sure that people using their site are humans, which means the Captchas have to be accurate. Did you know that for every Captcha you see, it has been tested multiple times by humans for the correct input, and you can get paid to test them without ever needing to make an investment? On websites such as Kolotibablo and MegaTypers, you are able to solve Captchas in exchange for money. The sites will typically pay you $2-$3 per 1,000 Captchas you complete. This sounds like a lot to earn a little amount of money, but when you consider that each Captcha takes a second or two to complete, you can make a decent amount of money in just a couple of hours!
27: Participate in online focus groups for money
Marketers have always conducted focus groups for as long as people have worked in marketing. Focus groups are one of the best ways in which companies can understand what people think of their products, as they hear opinions directly, and can ask follow-up questions. Traditionally, these have been in person, but with the world becoming more digital, which was accelerated by the COVID 19 pandemic, there are now options to participate in focus groups online too.
You can make a good amount of money in a short period for participating, and like all the other methods on this page, you do not need to make an investment to make this money.
Getting started is easy too! Many sites list their current opportunities to participate in focus groups, but our favourites are UserInterviews and Respondent. All you have to do is virtually show up, give your honest opinion, and get paid! You can make on average between $50 and $200 per session too, sometimes even more.
28: Start a Patreon to earn money online
This method is easy to do if you already have an audience. One of the challenges of being a content creator is the inconsistencies of how much you earn month to month. It is no secret that in some months, such as January, earnings from advertisement revenue is lower.
If you have an audience on a platform such as YouTube or TikTok, a Patreon is a great way to make money without needing to make an investment. If you set up a Patreon, not only will you be able to make some money, but you will also be able to give your Patreon's access to exclusive content that only they can see. This helps you connect with them and further build your community!
Furthermore, having a Patreon provides more stability as you get the same amount every month. This makes it a great money-making option, as you don't have to navigate the highs and lows month to month and are able to have more stability. To get started, click here.
29: Become a travel agent online for money
Despite the Covid-19 pandemic, travel will always be a popular hobby. And with people starting to travel more and more again, there are ways to make money in this market.
If you are someone who is tech and travel savvy, you might be able to organise trips for money. There are many people, especially families or groups, who either do not know how, or do not want to organise trips. And, if you have the skills to research and organise trips, people might just pay you to help them.
What's more is, you don't need any formal education or any certifications, which means you don't have to make an investment to get started. If you are interested in becoming a travel agent, you have a few options, but the most common is becoming a freelancer. There are other options such as partnering with companies or advertising on local boards, so do some research and weigh up your options before deciding what is best for you!
30: Sell a course to make money from home
Our last way to make money, but certainly not the least valuable method, is selling a course. If you have knowledge of anything that people want to learn about, why not create an online course? This could be a YouTube series, a webinar, a set of videos on a site, or even a full course on SkillShare.
Like other methods mentioned, the best platform will depend on what you are trying to teach. Some topics may be best for a webinar, while other topics will be more popular on other platforms such as social media. Another great thing about having a course is, once it's created and uploaded, you don't need to consistently teach. If it's available and there is an active audience of people searching and wanting to learn, this can be a source of passive income, as the course will make you money without you having to do anything to continually earn.
How to start making money from home without investing
We hope that by reading this page you have discovered dozens of new ways that you can make money online, without needing to make an investment! With so many different methods to choose from, all of which offer something unique and have different pros and cons, there is bound to be something that fits your lifestyle, skills and goals!
Whether you choose just one method, like copywriting or selling old items, and grow your skillset in that area or, you consider combining a few quicker ways, like completing data entry tasks alongside online surveys, you can start making money right now!
If you want to start earning money and other rewards, SIGN UP TO LIFEPOINTS TODAY!
---