9 brands that use surveys in market research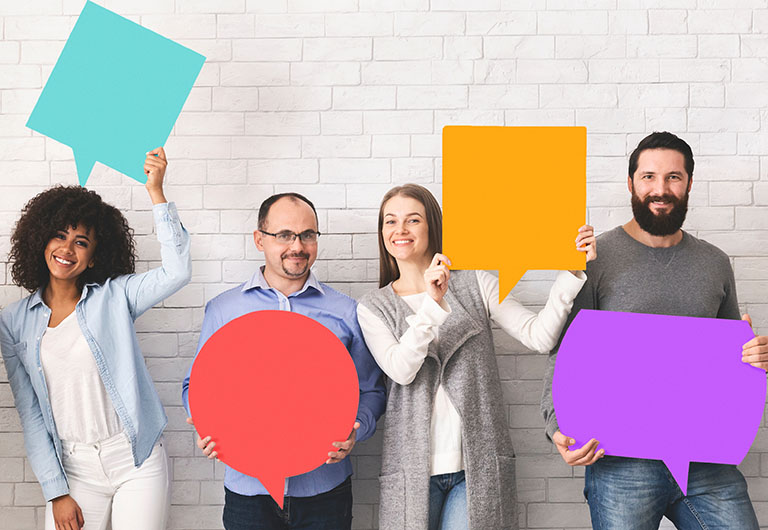 What do watches, same-day delivery and contactless food delivery all have in common? It is the fact that market research surveys developed or improved all of them.
LifePoints works with top brands across India. By sharing your opinion, you not only get paid for taking online surveys, but you can also make a difference in some of the products we all use.
We're not always able to share which brands or companies we work with. Instead, let's take a look at a number of other brands that used their own market research to improve products or services, such as:
Phones
Ride-hailing
Contactless food delivery
Natural and herbal toiletries
Flavoured milk, paneer and yoghurt
Watches
Electric scooters and bikes
Same-day delivery
Recharging
Market research definition
Market research is when businesses ask current or potential customers what they think about a product, service or new innovation. They then use the valuable insights they find to change and improve their products.
Some examples of market research include online surveys, experiments, internet research, focus groups and data analysis, among others.
Why is market research important?
Understanding customers through market research is one of the most important exercises that businesses can do. Businesses are keen to provide people with what they need, and with market research, they can figure out what those needs are. Without market research and consumer surveys, businesses struggle to succeed.
What are the types of surveys?
There are a lot of survey types that companies use. Typically, surveys are designed to find out:
Why do people decide to buy something
What people think about different products
What habits and tendencies do people have
How much someone is willing to spend on something
How much brand recognition does a company has
What people think about a brand
Examples of market research using surveys
The companies in this article all conducted surveys at some point to improve their products. The products are all different, but all of them used information from surveys to meet people's needs better.
1. Phones have longer battery life, thanks to surveys
The phone of your dreams has just been unlocked by a phone company, so get ready to bid low battery anxiety farewell. This communications company went all out to develop the ultimate phone experience because of its unwavering dedication to customer satisfaction. They discovered a significant complaint among smartphone users – poor battery life – through extensive surveys and hours of investigation. But they didn't stop there; armed with this priceless knowledge, they set out to design a new generation of phones with outstanding battery life, allowing you to stay connected all day without a care in the world.
2. Online surveys made getting a taxi easier
Imagine this: You're rushing to get to a family birthday party. When you pull out your phone to ask for a ride, you are met with desperation and perplexity as you try to use the app. Sound familiar? This ride-hailing company, however, decided to act after sensing your suffering. They were committed to revolutionizing the market and knew that learning directly from their clients was the way to do it. With survey forms in hand, they went beyond to collect feedback from riders on how they could improve their services. The outcome? Their revolutionary app will make you feel safe and secure on every ride thanks to its top-notch safety features, lightning-fast navigation, and significantly reduced wait times. Now surely that is worth tipping the cabbie?
3. This company added contactless delivery because of what people told them in surveys
The food delivery industry was not an exception to how the pandemic changed the world as we knew it. One company, however, saw it as an opportunity to up their game and refused to let COVID defeat them. They understood that people wanted security and peace of mind in addition to delicious food. Through surveys, they learned enlightening insights that led them to the conclusion that a contactless delivery system was the best option. Customers could now order food online and have it delivered right to their door without ever having to interact with a delivery person, simply with a quick swipe of their phone.
4. Market research surveys gave us a brand-new range of natural toiletries
With a mission to cater to their customers' needs, this company embarked on a journey to understand what people genuinely want when it comes to personal care products. After conducting extensive surveys, they discovered people were looking for more natural options. And so, this company set their sights on creating a range of all-natural products that would give people peace of mind. From luxurious haircare to refreshing skincare and top-notch oral care, this new range of products has quickly become the go-to choice for people who demand nothing but the best… naturally.
5. You have more dairy options because of these types of survey
A dairy-based company set out to learn what makes people's taste buds tingle. They found, through in-depth surveys, that people simply desired more options. Quickly reacting, they focused on introducing a variety of novel products that would astound consumers. This company completely redefined what it means to indulge in dairy products, from decadent paneer to rich and creamy flavoured milk and even tantalizing yoghurt. Spoonsfuls of ideas, just from one successful customer market research survey.
6. Some of the best watches and jewellery came from online surveys
Have you ever wondered how luxury brands stay up to date with consumer trends? One jeweller has taken the initiative to ask customers what they think of their jewellery and watches. They conducted surveys to better understand the needs of their understandably choosy customer base. The results revealed some curious areas where they could enhance their offerings. The business changed things up by launching some intriguing new offerings, including cutting-edge smartwatches, exquisite jewellery, and even brilliant gold coins. They are certain to win over their customers' hearts and minds like never before with these golden additions.
7. You can now travel with less environmental impact, thanks to surveys
Get ready for a revolution in green transportation. A major car maker carried out a number of customer-focused research surveys and learned that demand for more environmentally friendly transportation options is high. The business has responded by introducing a completely new line of eco-friendlier vehicles that are sure to move you.
8. Market research surveys gave us same-day delivery
Yes, same-day delivery was borne out of listening to customer opinions in regular market research. It helped one e-commerce website to not only understand their customers' needs but recognize customers' frustration with delivery times specifically. They were able to develop and launch a same-day delivery service to address the issue and stay competitive.
9. Surveys let a fintech company create better payment systems
You can put an end to payment hassles following the outcome to a survey. After reviewing the responses to their market research, a fintech company updated its services to include automatic payments and a seamless online shopping process. Now how you declutter your life and take part in the payment revolution.
Have your voice heard and get paid too
There are thousands of other companies looking for your opinion. When you take online surveys, you get to say what you think about big brands, and what you say is shared directly with people at those companies.
Become a LifePoints member and when you take surveys, you also get paid. You earn points, known as 'LifePoints', that you can then trade your for your choice of reward. Some of your options include a PayPal balance transfer among others, or even a donation to the Special Olympics. Read the How It Works page for more information.
Better yet, sign up today or download the app and you can get 10 free points to get your earning started.
---