Gift card ideas for everyone in your list – most popular gift card ideas in the UK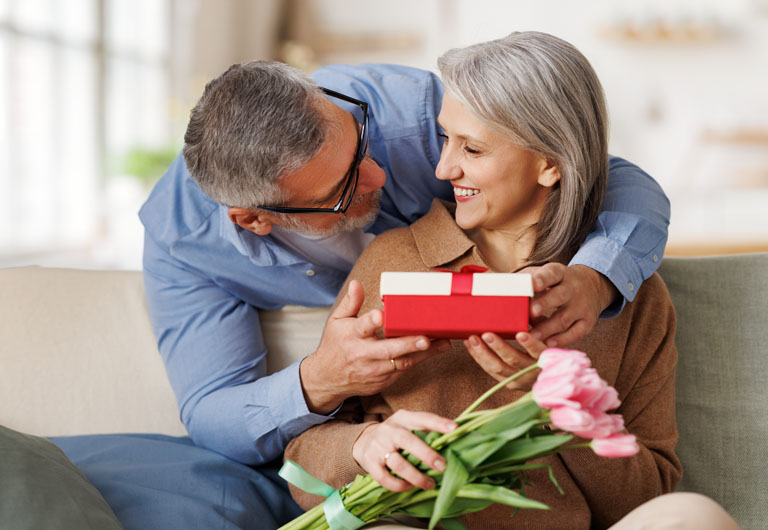 The best present for your loved ones is just a few clicks away. With UK's top-notch gift cards, you can make personalised gifts that will surely bring joy to whoever receives them. Whether it be someone hard to shop for or needing something done in a pinch — these convenient gift card ideas have got everyone covered.
And the added bonus? No need to worry about returns; with these gift card ideas, your loved ones get exactly what they truly want. 
To help you find perfect presents of all types of gift cards we've compiled an impressive selection: from female shoppers and teenagers who seem impossible to buy for, down to gamers, and grandparents — here are the best gift cards in the UK, allowing you to send instant personalised presents that your friends and family will love.
Amazon gift card
Price: £0 (with LifePoints)
Amazon gift cards have it all — something for everyone, even the pickiest of pals. And with instant digital delivery via email and physical "reveal" envelopes available too, you're sure to find your perfect present. Keep calm knowing they'll stay valid up to 10 years later — phew!
And here comes the best part: LifePoints gives you the opportunity to take online surveys and receive gift cards in exchange for your opinion. Yes, it's legit and it's real. The average Amazon customer spends £500 each year. If you want to make sure your wallet doesn't take a hit, you can now earn Amazon gift cards taking online paid surveys.
All it takes is signing up on our website, after which we'll ask a series of profile questions. Filling out more in-depth answers reveals opportunities for even greater rewards — so be sure to put as much effort into your responses as possible.
Let brands know what you think with our paid online surveys and join LifePoints today. By telling them how they can improve their products or marketing strategies, you'll get Amazon gift cards for free.
Zara gift card
Price: £10 - £300
If you want to take the guesswork out of gift-buying, go for something that always fits — a Zara e-gift card. It unlocks endless possibilities when it comes to chic fashion statements everyone in their life can admire. And guess what? The Zara gift card never expires and is also valid in any UK Massimo Dutti, Bershka, Pull&Bear, Stradivarius, Zara Home, or Oysho store.
Spotify gift card
Give the gift of unlimited music. Unlock the greatest selection of tunes with a Spotify Premium gift card. Surprise your favourite music lovers and give them access to over 50 million songs, exclusive podcasts, and curated playlists. You can get it at leading electronic or retail stores in 1 / 3 / 5 & 12-month values.
Netflix gift card
Price: £15 – £200
Are you looking for the perfect movie-lover gift? Nothing says 'You're my favourite' more than an e-gift card from Netflix. Not only does it grant access to thousands of films and TV series, but some savvy shoppers can even find out how to get a free membership. Why not take your gifting game up another notch by creating a unique film-themed surprise package — guaranteed brownie points included?
John Lewis gift card
Price: £0 (with LifePoints)
From cozy home furnishings, cutting-edge technology, or chic apparel — it's all here. With the option of a gift card or e-gift card, your family, friends, and colleagues will be able to choose their own present without feeling overwhelmed by choices. 
The best part of it all? You can get a John Lewis gift card for free by taking online paid surveys with LifePoints. Go and register now. 
Apple App Store and iTunes gift card
Price: £0 (with LifePoints)
If you need a present for the tech-savvy music enthusiast in your life, an Apple Music or iTunes gift card is sure to make them smile — they can use it to purchase their favorite songs and albums, choose from an array of movies and TV series, buy apps, or put towards app credit.
PlayStation gift card
Price: £5 - £100
Gift the gamers in your life access to a universe of content with the PlayStation gift card. It holds an incredible library of games, movies, and more that you can unlock from your console or web browser — no matter where in the world you are. Buy one today for gamers and let them choose thousands upon thousands of AAA favorites, indie gems, add-ons & much more.
The PlayStation Store gift card can be purchased from an online retailer and they will email the holder a code to redeem via their digital store on their PlayStation console or via any web browser.
Marks & Spencer gift card
Price: £0 (with LifePoints)
Make it M&S: why settle for a boring gift card when you can pick from 50 designer designs and make someone's day with a selection of delicious food, stylish clothing, gorgeous beauty products, and unique homewares? All are available at the click of your mouse or in one of their stores. The perfect present awaits.
If you're looking for ways to get an M&S gift card for free, you can always join LifePoints online surveys and start getting paid for your opinions. It's easy, rewarding, and fun. Check out here how it works. 
National Trust Membership gift card
Price: £0 (with LifePoints)
National Trust membership offers unlimited visits to some of the most breathtaking castles, dramatic coast views, houses, and gardens. When you give someone a National Trust membership, they get all this and more. Plus, if you're already a part of this exclusive club why not use your card at one of their shops or restaurants for something extra special? So, what are you waiting for — let's take a look into finding the cheapest way to join in all these wonders with National Trust today.
Gift card and gift vouchers FAQs
Can you personalise an e-gift card?
Most gift cards allow you to add a personal message before sending it, making it great for a gift. Depending on the type of card purchased, you will have different options to make it even more personal. 
Which gift card is the best in the UK?
In the UK, Amazon gift cards are a top choice for those looking to give a meaningful present. With an impressive range of items on offer, they provide recipients with ample opportunity to find something that suits their tastes and interests — making them perfect as gifts.
Do gift cards expire?
Gifting is an enjoyable experience, however, it's important to know how long you have before that gift card expires. Depending on the type of card purchased, the expiration date could be anywhere from one year after purchase or not expire at all. To make sure you don't miss out and get maximum value for money when gifting a prepaid card, always check the receipt (or consider setting up an account with voucher providers) as soon as possible so there are no surprises down the line.
Can the gift cards be used online and in-store?
Gift cards can provide the perfect solution to a tricky gift-giving situation — but you'll need to check each store's individual terms and conditions in order to find out where they're accepted. In general, many stores offer both online and in-store redemption options for these highly flexible gifts.
Will I earn loyalty points when using a gift card?
The store doesn't usually allow loyalty or reward points to be earned when spending gift vouchers. Check the terms to be sure.
What happens if I lose my e-gift card or delete the email?
You should treat e-gift cards and vouchers like cash. If it's stolen or you lose or delete it, it can't be replaced.
Ready to put your opinions to good use and start earning popular gift cards right away? Fantastic! Join LifePoints today. We've paid over £18 million to our members in the last year alone.
Still not convinced? Get to understand surveys for money better by checking this guide for beginners. Sign up now and start making money and popular gift cards while never leaving the comfort of your own home.
---