Are Online Paid Surveys Safe?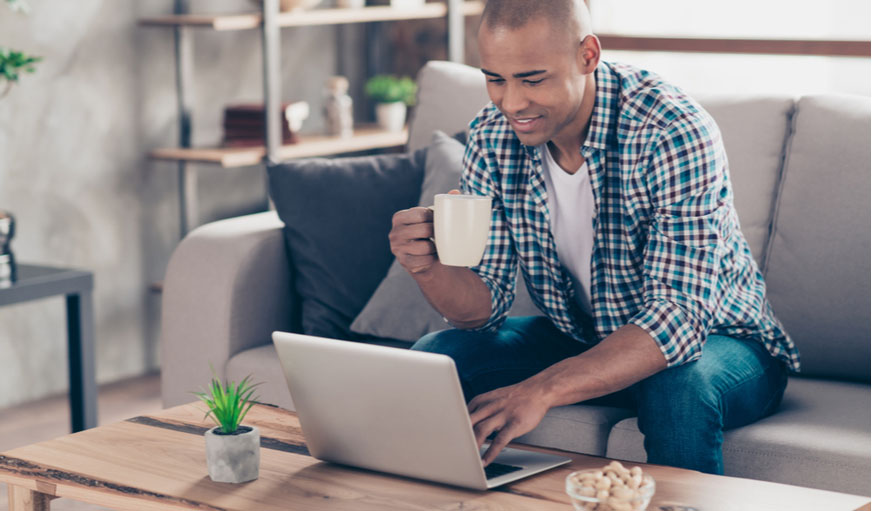 If you're considering taking part in online paid surveys then safety should be high on your list of priorities. While completing online surveys for money and other rewards is a great way to earn and share your opinion, with dozens of market research providers online, it can be difficult to separate the legitimate companies from scammers. Stay safe online and continue reading to find out how paid surveys work, whether they are worth it, what the risks are and how to avoid scams.
Are paid surveys legit?
One of the main concerns when taking an online survey, is whether the company is legitimate and trustworthy. With the continuing growth of the internet, the use of digital devices and the Covid-19 pandemic resulting in an increase in online survey providers, there has also been an increase in the risks of taking online surveys – particularly concerning identity theft. That being said, there are many trusted websites providing a legitimate way for individuals to make money online.
Do online surveys actually pay you?
Reliable providers, like LifePoints, allow you to exchange your earnings for either PayPal credit or retailer gift cards. For every survey you complete, you will collect points (LPs) that can be cashed out in exchange for rewards – the more you complete, the more you can earn!
Are paid surveys worth it?
This all depends on what you are looking to gain from completing online surveys. Very few providers enable you to earn a full-time or part-time wage in exchange for your time spent, so it is worth noting that if you are spending hours submitting surveys, you won't be rewarded in equal measure. However, if you are hoping to make a little extra money on the side or earn gift cards from top brands, then yes, paid surveys can be worth your time.
With LifePoints, you can gain access to surveys that are not only quick and simple to complete, but are also of interest to you, all while earning a little extra cash through their gift card and PayPal rewards. While you can't earn a living solely from completing surveys with LifePoints, why not think of it as a fun, purposeful hobby that allows you to earn a little on top each month?
What are the risks when taking online surveys?
When taking online surveys, there is a danger that using an untrustworthy website could lead to you getting caught up in a scam. Due to the nature of online surveys needing your personal data, there is an increased risk of scam websites using your information dishonestly and, in some cases, illegally. Sharing your personal details without knowing where they are going or how they will be used puts you at risk of identity theft.
Avoid putting yourself at risk by following our top tips for completing paid surveys safely below.
4 top tips for completing online surveys safely
1. Look for recent customer reviews
One of the best ways to discover authentic feedback for an online company is to read up-to-date customer reviews and ratings. You can easily look these up on Google and find reliable reviews from sources like Trustpilot. You can even check their rating on the App Store or Google Play and if the site is yet to have any reviews published, that's probably a good sign to avoid them!
2. Double check the information on rewards
Legitimate survey sites will offer rewards such as gift cards or PayPal credit rather than bank transfers. Avoid any providers asking for your bank account information and if they don't state their pay out options, this could also be a sign that it's a scam.
3. Make sure to read the company's privacy policy
Always read the provider's privacy policy before signing up and sharing any personal information. This will help you to understand how your information will be used and where it might be shared as well as confirming the reliability of the website. If you can't find a privacy policy for the provider you are looking into then don't sign up to their surveys.
4. Trust your instincts
If you are wary of a website for any reason – maybe the reviews seem suspect or the rewards sound too good to be true – then it's a good idea to avoid them. There are plenty of well-known legitimate websites so trust your gut if something doesn't seem right and choose a reputable website rather than getting caught out by a potential scam!
Think you're ready to start earning with LifePoints? Discover more information on how our surveys work and read our Privacy Policy before getting started!
---