How Teachers in the UK Can Earn Extra Money with Their Expertise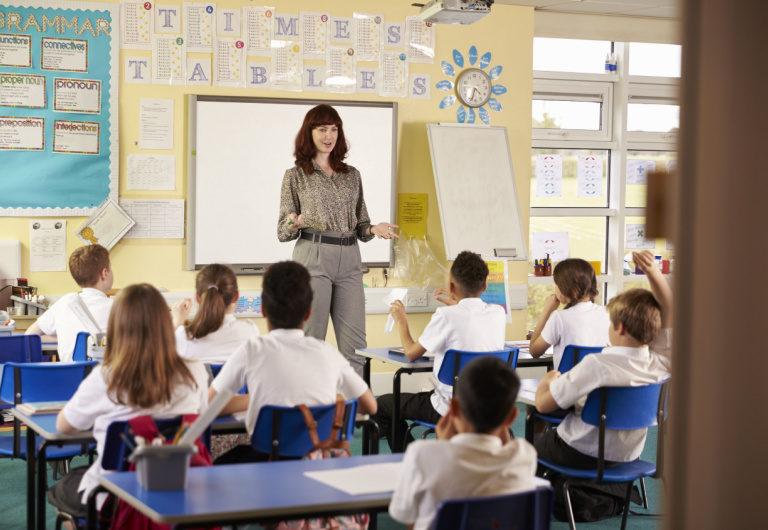 Teaching is a gratifying job that has a profound impact on students' lives, but it could sometimes be an unfairly low-paying profession.
As a result, many teachers struggle to make ends meet, especially during the school holidays, when some of them may have limited income sources. Summer might be a time for a well-deserved break for some, but for others, it's also an opportunity to find jobs and side hustles that could earn you extra income during your holidays. 
Learning about the various jobs you can do to earn some passive income can help you make the best choice. Additionally, being a teacher gives you a unique set of skills and knowledge that can be put to good use outside the classroom.
In this article, we'll walk you through 5 legit ways for teachers to earn extra income in the UK. 
1. Participate in Paid Surveys
One of the easiest ways to earn extra money as a teacher is by sharing your opinions through paid surveys. Research companies and brands are always looking for feedback from educators to enhance their products, services, and campaigns.
In return for your insights, you can earn survey rewards such as cash payout through a PayPal account or gift cards from various retailers like Amazon, John Lewis, and M&S that you can use to buy teaching supplies or treat yourself.
Some popular survey sites offer paid opportunities for teachers, however, LifePoints offers some of the highest-paid surveys, as well as the security checks you need to have peace of mind when it comes to any personal data.
If interested in exploring this option, please take a look at the top FAQs people search on Google UK about online paid surveys.
2. Tutoring and Private Lessons
Another lucrative way to use your teaching expertise is by offering private tutoring or lessons.
Many students and parents are willing to pay for individualised instruction beyond the classroom environment, and they often prefer qualified and certified teachers over other tutors.
You can advertise your services on local classifieds websites, social media, or online tutoring platforms like Tutorful, MyTutor, or Superprof.
Additionally, you can offer group sessions, homework help, revision classes during school holidays or weekends or teach English privately. 
Teaching English privately will give you more flexibility and freedom. You can customise your teaching methodology and work with students based on your schedule. You can advertise yourself through social media platforms or create your website to market yourself. You can also use websites like Gumtree, where students require English tutors. In addition, make sure to ask for recommendations from your students to create your network.
3. Write Educational Content
Teachers have a wealth of knowledge and experience in various subjects and grade levels, making them ideal candidates for writing educational content for publishing companies, websites, and blogs.
You can write lesson plans, textbooks, assessments, educational guides, or even create your teaching resources and sell them online. Some of the platforms that connect teachers with freelance writing gigs are TeachersPayTeachers, Upwork, and Freelancer.
Writing can be a flexible and creative way to supplement your income while contributing to the education community.
4. Participate in Research and Testing
Research institutions, educational organizations, and companies often conduct studies and trials that require the participation of qualified teachers. These research projects aim to evaluate teaching methods, curricula, educational technology, and student performance.
By taking part in such projects, you can earn compensation for your time and effort while influencing the future of education.
You can find research opportunities through academic institutions, online databases, or recruitment agencies. Some examples are The National Foundation for Educational Research and Education Endowment Foundation.
5. Become an Exam Marker
Lastly, you can earn extra money by becoming an exam marker or moderator for exam boards and assessment organizations.
As a teacher, you have the expertise and knowledge to assess student work accurately and provide valuable feedback. You can mark exams during the exam season, usually in the summer or autumn, and earn a decent rate per paper or per hour.
Additionally, you can apply for moderation jobs that involve monitoring and ensuring consistency in exam marking across different markers. Some of the exam boards that offer marking opportunities are AQA, Anspear (formerly known as Pearson), and OCR.
Being a teacher doesn't mean you have to struggle financially. Your expertise is valuable, and there are various ways to monetise it and earn extra money.
By participating in market research surveys, offering tutoring, writing educational content, taking part in research projects, or becoming an exam marker, you can make use of your teaching skills and knowledge while diversifying your income streams.
Keep in mind that these opportunities may require some effort, time, and dedication, but they can also be rewarding and satisfying beyond the financial benefits. So, explore the options that suit you best, and start earning!
---