Discover the Top 20 questions people search about LifePoints on Google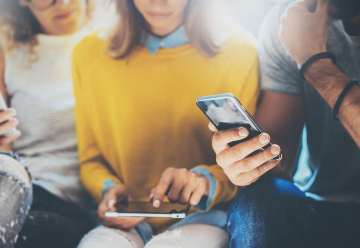 Every day, thousands of people search on Google for LifePoints, looking for answers for specific questions about the site's features and how to make money online. To help save you time, we've collected the top 20 Frequently Asked Questions to ensure you get the answer you need directly from the source.
Take advantage of our brief roundup of the most common questions people ask about LifePoints and get all the information you need without having to dig through endless pages of articles.
What is LifePoints?
LifePoints is an online paid survey website where users can earn rewards by taking surveys. Global companies and organisations are always striving to make the best products and services, but to do that they need something even more important than their ideas: consumer's opinions. By taking paid surveys, you will help brands make the best decisions to improve their products.
LifePoints members get paid to take surveys about different products and services.
When you sign up, you will get invited to different surveys in which all you need to do is share your honest opinions on a specific product or service. No special skills are required to start earning from our surveys. It's free, it only takes a few minutes a day and there are great rewards for your contributions, like Amazon and M&S gift cards or PayPal payouts.
If you are new to the paid surveys world, you may want to have a look at this Guide for Beginners. It's full of very useful information for those who are just starting to take surveys for money.
How do I sign up for LifePoints?
Signing up for LifePoints is easy. Just click here or use the Sign Up button at the top of this article. Enter your basic information, like your name, email address and postal code (we ask this purely to send you surveys that are relevant to your place of residence). After this, you'll receive a confirmation email. Please click on the link you will find in the email.
After that, you'll start by filling out your consumer profile through our first profiler and answering a few lifestyle and preference questions. Once you're done, the surveys will start rolling in, and for each one you complete, you'll earn virtual points (LPs) that accumulate in your tracker. When you've got enough points, you can redeem them for a reward of your choice. The minimum threshold on LifePoints is £5, but if you are interested in redeeming your points for a higher amount, just keep on taking surveys until you reach the desired redemption value. Easy, right?
Is LifePoints legit?
Absolutely. LifePoints is a legitimate paid survey website for anyone over the age of 16. We have been around since 1946.
LifePoints is owned and operated by Lightspeed Research Limited (3 World Trade Center, 175 Greenwich St, 35th Floor, New York, NY 10007, United States) with a 4.3 out of 5 stars rating on TrustPilot.
For more information about LifePoints, please review our Privacy Policy and Terms and Conditions.
How much can I earn with LifePoints?
All paid surveys for money have different payouts.
The frequency and amount of payouts depend on:
The volume of surveys available
Your consumer profile
Various brands and services are seeking specific demographics, such as age, location, interests, and lifestyle. Therefore, there is no one profile that receives more surveys for money than others, but you may qualify for more surveys depending on the availability of studies at that particular time.
While paid online surveys can provide supplementary income, it's important to note that they shouldn't be relied on as a sole source of funds for daily living.
On well-established survey platforms like LifePoints, you can expect to make between £0.25 - £5 per completed survey — with the potential of even higher rewards for longer or more detailed surveys. 
Depending on how much time and effort you put into it each month, and the number of surveys you qualify for, you could easily earn anywhere from an additional £50 to £250 a month by completing online surveys daily.
So, if your goal is to supplement your income this way, be sure to set reasonable goals (e.g. making at least £3 every day is possible, whereas £400 a day is an unrealistic expectation no legitimate survey website will be able to meet) as that'll help get closer to achieving those financial aspirations sooner than later.
In conclusion, taking paid online surveys won't make you rich, but it can be an enjoyable, effortless, and lucrative side hustle to earn some extra cash.
How often are new surveys available on LifePoints?
New paid surveys are added to LifePoints on a regular basis, so there is always something new to participate in. However, the frequency of new surveys you will be invited to and the earnings for it depends on 3 factors:
Your consumer profile. For example, if you don't drink alcohol, it doesn't make sense to invite you to a survey about alcoholic drinks consumption, does it?
The surveys available for your consumer profile. For example, if you have children aged 5-8, how many surveys are available at the time for consumers with children in that age group
Your consistency when receiving new surveys. If your intention is to rack up points and cash out fast, we recommend consistency in your survey activities. Some surveys can fill up very quickly because maybe they are designed to collect 1,000 responses and they reach that number very fast. If you receive a survey invite today but wait five days to take it, odds are that survey will be unavailable by the time you try to start it
Market research is not an exact science but there's always a demand for various types of consumers. Companies are always on the lookout for different types of consumers to understand market trends and ways to improve their products and services. So, don't get discouraged. Keep taking online surveys; your first reward is waiting around the corner for you.
What kinds of surveys are available on LifePoints?
LifePoints offers a variety of surveys on different topics, from product and brand feedback to social and political opinions.
Depending on your consumer profile, there are lots of different kinds of paid surveys you can take. Some examples include:
Your perception of the advertisement conducted by a certain brand
Insights on a specific product in comparison to others of the same type
Brand recognition surveys
Surveys about a specific service in your city of residence
Surveys about a product appeal
Your daily habits
Can I take surveys on my phone?
Yes, you can easily install the LifePoints App to access full features and take surveys on the go. The LifePoints App is available for iOS users and Android users. You can use your regular login details to sign in once you install the app on your mobile device.
How long do surveys on LifePoints take?
The length of surveys on LifePoints varies, but most take between 10-20 minutes to complete. We also offer our members the possibility to complete even longer surveys that will require them to keep record of their daily activities. The length of the surveys depends on how detailed the study a particular brand needs.
Can I redeem my rewards for cash?
Yes.
LifePoints members can easily convert their points, known as LPs, into cash. This cash can be transferred to your bank account via PayPal deposits. Moreover, you can also opt for Amazon, John Lewis, M&S and other popular retailers gift cards, which is equivalent to cash for many online shoppers.
What gift cards can you get from LifePoints?
We offer a wide variety of ways to redeem your points for free cards or cash deposits. The most popular redemption options are Amazon and M&S gift cards, and PayPal cash deposits. You can review the rewards page for more information on the many rewards available on LifePoints.
How long does it take to receive my rewards?
It typically takes 5-10 business days to receive your rewards, but this can vary depending on the reward you choose. You have many different payment options for redeeming your LifePoints once your LPs balance reaches £5. It can take up to ten days to receive your digital gift card or PayPal cash payments. But most electronic redemptions arrive several days sooner — the average PayPal payment takes five days.
Is there a minimum payout amount on LifePoints?
Yes, the minimum payout amount on LifePoints is £5 (equivalent to 550 LPs).
Can I refer friends to LifePoints? How does the referral program work on LifePoints?
Unfortunately, we don't offer a referral program at the moment. But please feel free to invite your friends to LifePoints. We will be thrilled to welcome them to our global community.
Are there any fees to join LifePoints?
No, there are no fees to join LifePoints. It is completely free to sign up and participate in surveys. Moreover, we pay all our members for every survey they complete, and 2 points extra when they start a survey but can't complete it.
We've paid over £18 million to our members in the last year alone.
Can I participate in surveys if I live outside of the UK?
Yes, LifePoints is available in 43 countries around the world. However, surveys may vary depending on your location and it is important to avoid the usage of VPN services because our surveys are tailored for specific markets and survey can't simply be interchanged from one territory to another.
Please take a look at the Who We Are page to find out the list of countries where LifePoints is currently available and feel free to join us from any of these countries. 
How do I update my profile information on LifePoints?
To update your profile information on LifePoints, sign into your account and click on the "My Account" tab.
From there, you can edit some of your personal information, like your email address and your postal address. Please note that it is not possible to update certain information like your date of birth. If you have any queries about the information you can update on your account section, please get in touch with our Support Team.
How is my personal information used on LifePoints?
LifePoints takes your privacy and confidentiality seriously. Your personal information is only used for market research purposes and is never shared with third parties or used for marketing purposes.
We take your privacy seriously and make sure that your information is encrypted to avoid unwanted calls and emails from undesired parties. We only collect aggregated data from the responses that our members share.
If any market research study requires personal information to be shared or disclosed, we will ask for your clear permission before proceeding. You are always in control of your data and can opt out of any survey that you don't feel comfortable with. Opting out of a survey won't affect your chances of receiving invitations to other surveys.
LifePoints respects your privacy and complies with various privacy laws such as GDPR. Check out LifePoints full Privacy Policy here. We value your trust and work hard to keep your data secure.
Can I unsubscribe from LifePoints emails?
Yes, if you no longer wish to receive emails from LifePoints, you can unsubscribe by clicking the "Unsubscribe" link at the bottom of any email.
How do I contact customer support on LifePoints?
To contact customer support on LifePoints, navigate to the Help Center page of our website or simply click here. Please remember to sign in before you submit your query so that we can localise your LifePoints account the moment you contact us and, therefore, help you faster.
Can I cancel my LifePoints account?
Yes. We'll be very sorry to see you go, but if you do decide to cancel your LifePoints account, the process is straightforward.
Sign into your account
Go to your account section
Click on "cancel my account"
Your account will be cancelled immediately after completing these steps.
In case you encounter any issues or have questions, please reach out to the Help Center, and our Support Team will address your queries promptly.
We hope that this list of the top 20 questions about LifePoints has been helpful for you. By answering these questions, we hope to have provided you with the information you need. Happy earning!
SIGN UP TO LIFEPOINTS AND START EARNING TODAY
---