Can you actually make money from surveys?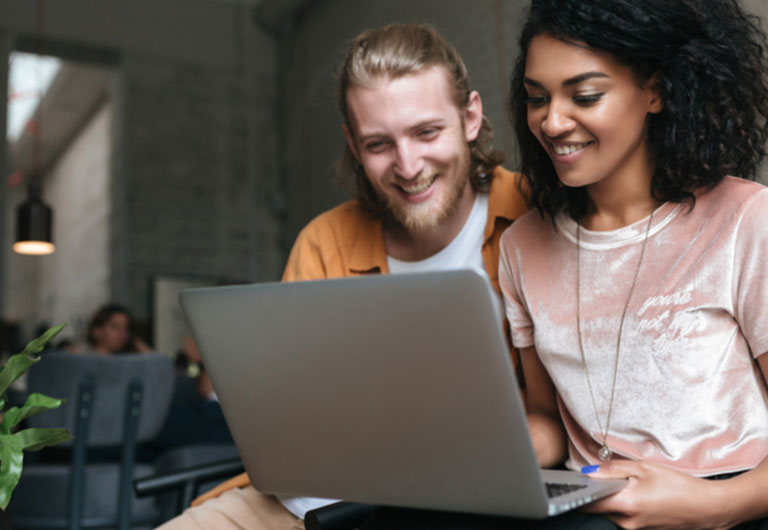 Let's start with the most important question and why you've ended up onto this page – can you actually make money from online surveys? The short answer is yes, you absolutely can! While it might sound too good to be true, but it is possible.
In the UK today, there are a number of companies seeking feedback and opinions from consumers about their products and services. In return, many of them offer some kind of reward, such as money or gift cards.
If you are looking to make a small amount on the side of a full-time job, then taking online surveys and joining a community like LifePoints is perfect for you. One important thing to consider here is how much money you want to earn from these surveys. Completing online surveys is unlikely to give you anything like a full-time salary, but there is still potential to earn a nice amount. For example, here at LifePoints we have people who have made over four figures in a year. Keep reading to see how, and what, you can earn through taking online surveys.
How do paid surveys work?
We briefly touched on it earlier, but it's important to expand on exactly how online surveys work so you have all the information available to you. All you need to do is log on, choose which survey or surveys you want to complete, and answer them. After you complete your survey, you are given a reward for your time and effort, such as a gift card or PayPal cash.
Once you've taken this survey, your answers are taken and converted into data and information. This information is then given to companies who use it in important decisions regarding their products and services. This means, that when you take surveys online, your voice is heard and contributes to developing and improving products you use every day!
How to make money doing surveys
The most important thing to do is to make sure you are using a trusted source, as many survey sites will promise you rewards for surveys and don't deliver.
LifePoints is a reliable and trusted survey provider, and we have recently received a review from Millennial money who say "Yes! LifePoints is definitely a legitimate survey site" (as well as other glowing recommendations). Outside of finding a legitimate site, the only thing you need to do is take some surveys to earn money. It's as simple as that!
How much do online surveys pay?
How much surveys pay will depend on how much time you are willing to put in. The more surveys you take, the more you earn. With LifePoints, the number of points (LPs) you earn can vary by survey, and you can start to redeem rewards once your account reaches 550 points. These 550 points equate to £5 which you can exchange for a number of stores and brands.
Plus, when setting up your account, you will receive bonus LPs for free, which will get you well on your way to that 550! Some LifePoints members have made over four figures so, it is possible to take surveys and earn enough for a holiday, plenty of meals out, or whatever takes your fancy!
Here are three key things to consider before jumping into taking paid online surveys
1. You might be required to share personal data such as your date of birth, living situation and how much you earn. So, before proceeding and signing up, make sure you are comfortable sharing this information. You should never be asked for your bank or card details, so if you come across a website that requires this information, we'd recommend you leave the site immediately and continue researching to find a legitimate site!
2. Most websites will contact you about new surveys via email, so be prepared to receive a few emails. We recommend setting up a new email address if you plan on regularly completing surveys to avoid your work or personal inbox becoming cluttered. Make sure you are also occasionally checking your junk folder, as often times the filters can go wrong and you might miss important information.
3. Depending on the survey provider, you might receive invitations to surveys that don't interest you. To avoid this, make sure you sign up to websites like LifePoints, where you are asked to provide as much information as possible (like your household size, profession etc.) to ensure you are matched up to the most relevant surveys.
How does LifePoints work?
As one of the top market research providers in the UK, LifePoints works with major brands, from PayPal to Amazon, and retailers, like M&S and ASDA, to gather feedback from consumers. By joining the LifePoints community, you will be rewarded for giving simple, but important, feedback on the products and services you use. You can make a real difference to the world with LifePoints, all while earning some extra money on the side! Discover more about how LifePoints works.
While your feedback is shared with our partners, your data privacy is our top priority. Make sure you read our Privacy Policy for more information before signing up.
---