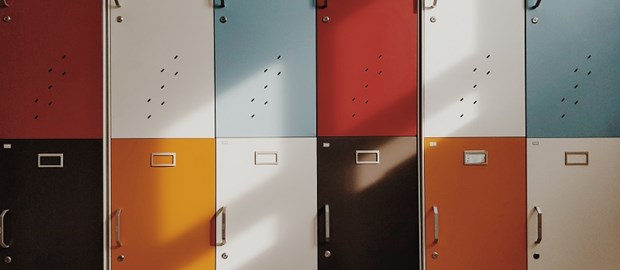 Here's what's fuelling the back-to-school fires
The macro outlook for the back-to-school season is mostly positive according to Kantar Consulting's latest forecast, but households without children are likely to drive most of the spending in the third quarter.
Top-line growth in the back-to-school third quarter will be 4.4%, up from 4.1% in the year-ago quarter. However, price increases, rather than stronger volume growth, will drive growth in the quarter. Parents will be paying more for almost everything this back-to-school season — from the latest fashions their children are begging to wear to the gasoline needed to get them to school every morning.
Some parents may also hold the line on back-to-school items given a shift in spending priorities. Summer vacations are among the spending streams that may take precedence over more back-to-school purchases. AAA reported that July Fourth travelers were undeterred by higher prices for gasoline, prompting a record level of travelers. Food services and home improvement projects are also gaining share of shoppers' spending this summer.
Further highlighting the need for retailers and suppliers to broaden their third-quarter strategy beyond traditional back-to-school store trips and spending is the fact that about three-quarters of shoppers will not be doing any back-to-school shopping at all. What's more, only a handful of states are posting growth in households with children, which also points to the need for more concentrated back-to-school marketing.
The positive news for retail spending in the third quarter, whether back to school or otherwise, is that the stable financial situation that most households are enjoying will allow them to absorb higher prices and spend more. Job gains are strong, tax cuts are providing more spending power for households — especially middle-income households with children — and stock market investors seem to be taking the trade policy environment in stride.
So, which retailers will they shop? Among the many back-to-school insights available now in Kantar Consulting's ShopperScape® survey is that Walmart, Target, and Amazon will be the top retail destinations for back-to-school shopping in 2018: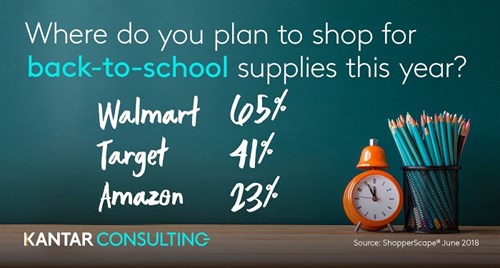 For more on the economic factors influencing back-to-school spending trends and implications for retailers and suppliers, KRIQ subscribers can access the full report here.