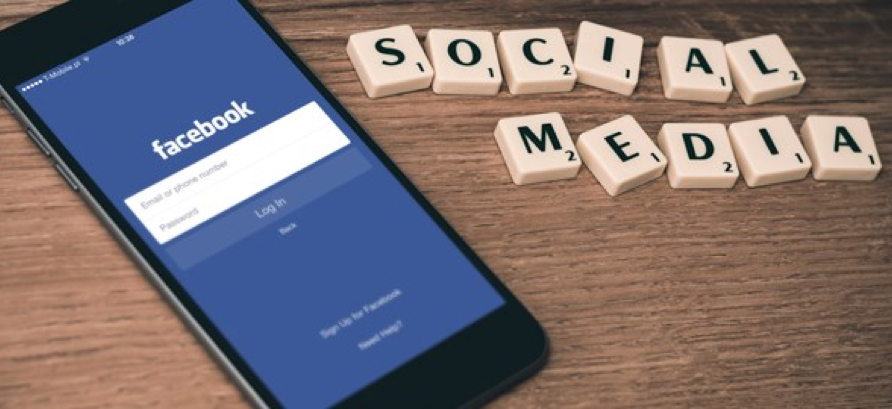 Facebook Fires Off Friend Requests on TV
You may have noticed Facebook running ads on TV with increased frequency recently. The social media platform has been investing heavily in winning back consumer trust following news about the Cambridge Analytica data breach and other scandals. The commercials acknowledge Facebook's issues with fake news, spam and misuse of data and promise to get back to "what made Facebook good in the first place," back when it was a place to connect with friends and family, celebrate life's milestones and wish people a happy birthday. Today, sifting through the loads of news, both real and fake, it is hard to do any of that.
Spread the Message
Facebook launched the TV ad campaign in mid-March with a six-week flight of local TV spots before rolling it out nationally on April 25, 2018 when we saw a big spike in ad spend. Weekly expenditures have been averaging $7 million, and while roughly $1 million a day would be a lot of money for some advertisers, it's just a drop in the bucket for Facebook who brought in $11.8 billion in ad revenue in Q1 2018 – an average of $130 million per day.
Our data suggests that Facebook typically advertises on TV at the start of the year in January to promote things like Facebook Live, but the level of activity we have monitored for its campaign since the data breach is not the norm for the social media giant, who is working hard to gain back confidence from its users.
Going Back to Its Roots
The TV spot is designed to tug at the heartstrings and make the viewer remember why they joined Facebook in the first place. Likewise, it also acknowledges that there is a real problem with user trust and it's a step in the right direction in trying to make things right.
As is the case with any controversial topic, social media had opinions. Our Reputation Intelligence service monitored chatter on Twitter with mixed reactions to the ads. Many people compared Facebook's apology ad to that of recent Wells Fargo and Uber apology ads.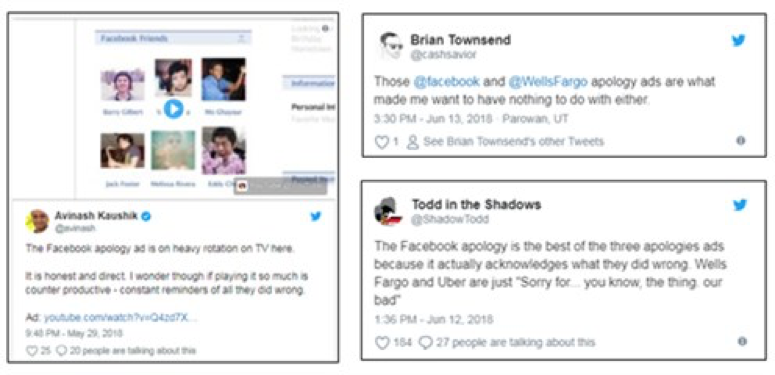 The biggest spike in Twitter activity appeared in March, when Facebook released a print ad as a precursor to its TV campaign.
People commented on the irony that Facebook was using print, the medium it's essentially putting out of business, to give credibility to its apology.
Source: Kantar Media