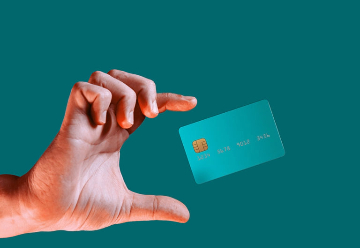 PayPal credit is a fantastic option if you are looking for something beyond PayPal's basic offerings. While it provides a lot of benefits, PayPal credit can be hard to navigate and confusing for a lot of users. To help, we've put together a comprehensive guide that answers all of your questions, simplifying everything to do with PayPal credit, so you can use it with confidence.
How Does PayPal Credit Work?
PayPal credit simplified is, as PayPal states, a "Buy Now Pay Later" initiative. PayPal credit is a line of credit in which you pay no interest on payments valued over £99 for four months. After the four months, if you have any outstanding money owed on your purchase, you then start paying interest at 21.9% APR. This interest is the same rate for purchases under £99, in which you do not get the four months interest free.
Unlike a regular PayPal account, with PayPal credit, you do have to submit a more formal application and disclose personal info such as your income. This is so PayPal can make sure that you are able to pay the money back. How much your line of credit is worth will vary based on your financial situation, but PayPal states the "Assumed Credit limit" is "£1,200.00". Your credit limit will also be evaluated monthly, and it can increase or decrease depending on their evaluation.
For more information and to have any further questions answered, visit the PayPal credit FAQ page.
Please note that PayPal credit is different to PayPal money or, a PayPal gift card, which is one of the rewards offered by LifePoints UK, in exchange for completion of surveys. While we don't offer a way to earn PayPal credit, you can find all the information you need within this blog. If, alternatively, you are looking for information on earning PayPal money, you can earn PayPal money you can earn right here with LifePoints!
What is required for PayPal credit eligibility?
There are a few minimum requirements to apply, and to be accepted for PayPal credit. The requirements are below and applicants must:
Be a UK resident
Be at least 18 years old
Have a good credit history
Have no recent bankruptcies
Have a job that pays you £7,500 or more per year
While this is UK specific, PayPal credit is still available in most countries. If you are not in the UK, make sure to check the requirements in your country.
How to apply for PayPal credit
Applying for PayPal credit is easy. Click this link and follow the instructions on screen. The approval process only takes a couple of minutes from start to finish, so you can see if you're eligible today.
What is the PayPal credit interest rate?
For the first four months, you will pay no interest on your purchases. After four months, your interest rate will be 21.9% APR on any unpaid balance. While it is nice to be able to buy things interest free for four months, 21.9% APR is a high interest rate, and this is how PayPal makes money through their credit option. So, make sure you pay off any balance as soon as you can to avoid paying more than you need to.
Is it possible to get a PayPal credit increase?
Yes. Not only is it possible, but you won't have to do anything to get one. At the end of every month PayPal will automatically evaluate your account and determine if the amount of credit you get should be adjusted, no work needed on your part at all.
This process will automatically happen after three months of being approved for PayPal credit, so you can get an adjustment quickly after joining, if needed. If you are not comfortable with this, you are able to opt out of the automatic adjustments. Furthermore, you are able to manually request a decrease in your credit if you want a lower credit line. Unfortunately, you are not able to manually request an increase in your credit limit, even if you want one.
What is the PayPal credit minimum payment?
Everybody's minimum payment will be different based on what you purchased, and the amount of credit PayPal has given you. PayPal uses this formula to calculate how much your minimum payment is:
"Each month, your minimum monthly payment will be the greater of:
The monthly instalment amounts due as payment for the balance of each of your promotional offers; plus the greater of:
£5; or
2% of the outstanding balance (excluding all the balances of your purchases made using promotional offers) plus interest and default charges on the statement; or
All amounts due for payment in arrears.
If your outstanding balance exceeds your credit limit, the minimum payment will also include the excess amount. If your outstanding balance is less than £5, the minimum payment will be the whole amount owed".
While the amount will vary for everyone as people will have bought different things, you will always be paying at least £5 per payment.
Can you pay off PayPal credit early?
If you have the funds and want to pay off your balance early, you can. If you want to pay 100% of it after two weeks you are able to, it is entirely up to you. If you want to pay 50% off in the second month, you can do that too. Or, if you just want to pay the minimum that is also an option. If you do choose to pay some off early, then the amount will be deducted from your next month's payment.
Is there a PayPal credit card in the UK?
If you are looking for a physical PayPal credit card, you are unfortunately out of luck as PayPal doesn't currently offer one. However, with modern technology, this won't hold you back from doing what you would with a physical credit card.
Once approved for PayPal credit, you will be able to use that credit in the PayPal app. The PayPal app can be used as a tap and go payment in the same way apple pay or google pay can be used. All you need to do, (assuming your phone has the required built-in hardware) is open the app when you're ready to pay for something and tap it at checkout. This means you can use the app and your PayPal credit just as you would a typical credit card.
Understanding PayPal Credit
We hope this blog has given you all the info you need on PayPal credit. If you do have any further questions, PayPal has a great Q&A that goes over all their policies.
While we believe PayPal credit is a fantastic option and can be utilised in multiple situations, you still have to pay your own money in the end (and sometimes more if you pay the interest). So, why not opt to get a PayPal gift card for free, instead? By signing up to LifePoints, you get the opportunity to complete surveys in exchange for points (LPs). The more surveys you complete, the more points you can earn which can then be exchanged for a number of fantastic rewards, including PayPal money. When you sign up, we'll even give you 10 points to get you on your way.
---