10 Side Hustles to Help Students Earn Extra Cash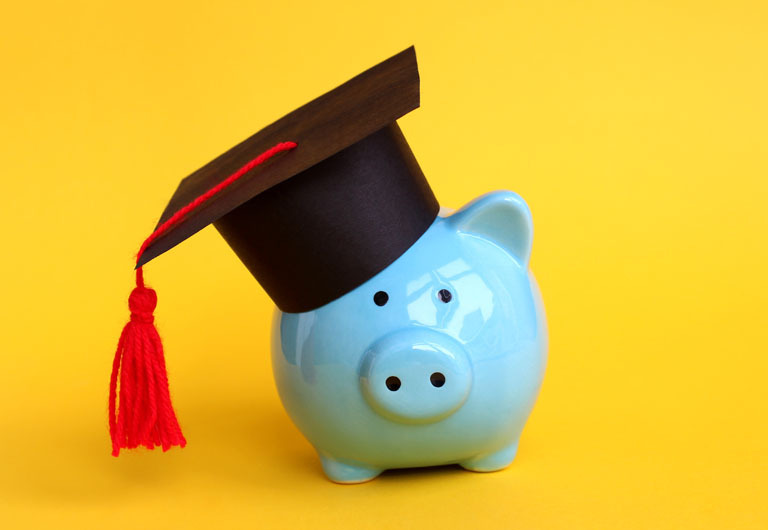 Ah, university. Life of late nights studying and... empty pockets?
Don't worry, there are plenty of ways to stay financially afloat as a student —or, at least, to secure an extra pound or two in your pocket. From tutoring other students to testing games testing or taking paid surveys online —these tips let you know how to make extra money without diminishing your educational goals. So, if money's tight during your uni days (which, let's face it, it usually is) and you need a side hustle, check out our top 10 ideas for making some cash on the side without even leaving campus.
1. Get Paid to Test Video Games and Mobile Apps
Who said you couldn't get paid for having fun? If trying out the latest and greatest apps or playing around with cutting-edge video games sounds like your dream gig, then being an everyday tester might be perfect for you. Make money while getting to experience game-changing products before anyone else — what's not to love?
Companies and developers are always looking for real people to put their products through the wringer. Now's your chance to join in. Sign up as a beta-tester, assess all kinds of awesome new software or games and get paid for it. It could be the perfect gig if you've got an eye (and maybe some gaming skills) for detail. App Coiner, Game Testers, and Gaming Jobs Online are popular ones, to name a few.
2. Sell your books, games & old clothes
Let's be honest: Spending hours searching for a game beta tester gig is far more exciting than trying to get rid of old textbooks or novels. But if you've got a dusty bookshelf in need of some attention, why not sell them?
We Buy Books has your back. It might sound like a hustle, but all it takes is entering the ISBN number and they take care of the rest: providing an estimated book value; printing off postage labels so no trekking down to Post Office-ville necessary, and paying you when they receive your package —talk about convenience.
In the same fashion, you can try places like We Buy or GameExChange to get rid of those games you know (deep down) you won't be playing again and apps like Vinted and My Circular Wardrobe can give you up to 50% commission on your wardrobe clear-out.  
3. Sell your notes
A+ for effort! If you've invested your energy into taking class notes, it's time to cash in. Consider selling them on sites like Notesale where other students can benefit from the knowledge that was hard-earned by you—all while earning a (small) fortune of course. You can get paid directly through the website and start making money off those precious hours spent scribbling/typing away. If you've worked hard and want to get a little something from it, by all means, give this one a go.
4. Take online Surveys
Ever wanted to share your opinion and get paid for it? Now you can (and even though this our favourite side hustle, you can check here the pros and cons of taking online surveys). Sites like LifePoints, make use of any free time with online surveys that reward cash or vouchers when they're completed. You could earn over £1,500 a year if you're willing to spend a little bit of time responding to interesting surveys on popular products and brands. Just remember — be honest in your answers during the pre-screen checks so you'll benefit from a well-deserved payout afterwards.
Sounds interesting? That's great to hear. You can join LifePoints now. 
5. Become an Extra on TV shows
If you ever dreamed of standing in the background with Z-list celebrities, you can make some extra cash while networking with stars by signing up as an extra. With sites like Be On Screen, you'll be able to snag a role on set and earn around £60–80 for simply being present — who knew props could get paid so well?
6. Tutoring
Becoming a tutor is a great way to fill both pockets while pursuing higher education. Plus, there are plenty of job boards and tutoring websites where prospective students can find your services. Get ready for some serious monetary gain — with up to £35 per hour worth of rewards.
7. Harness the power of YouTube for your financial gain
By becoming an influencer or a video content creator, you can start earning some serious cash just by creating and uploading videos. With every 1,000 views bringing in between £1-£5, that's up to £50 a day — or even more if you manage to hit 50k monthly views. Don't worry if originality isn't your strong suit; as long as the content is unique it will have value. And why stop there? Some big YouTubers get over one million hits every single day while raking in a whopping annual income well into seven figures...now that sounds worth considering, right?
8. Review Music for Money
If you love music and would like to turn your passion into money, then you can use sites like MusicXray to get some cash for reviewing music. It's a pretty simple concept; if you love music and don't mind writing some reviews then this is for you; this method won't earn you much but if you are consistent you could be making up to £40 a month.
9. Review Websites for usability and bugs
There are loads of website and app owners who need users to test out their sites for usability and bugs. Become an online user tester and help website or app owners ensure their offerings are top-notch! No prior experience required — just take part in 20-25 minute tests, earn between £8-20 per task, and have your say on usability. Easy money.
10. Sell your creative stuff
Nowadays it's easier to unleash your inner artist and make some money selling your creative stuff online. To get started, just open an Etsy or Shopify shop with a few simple steps. Give it a catchy name, add payment info, then upload your creative works for the world to see. You'll be earning profits in no time - plus you only have to worry about modest fees of 4% + 20p per transaction.
Ready to make that extra cash? LifePoints rewards its members with over £18 million annually, so join us and see some cash come your way!
---