How to Safely Make Money Online as a Teenager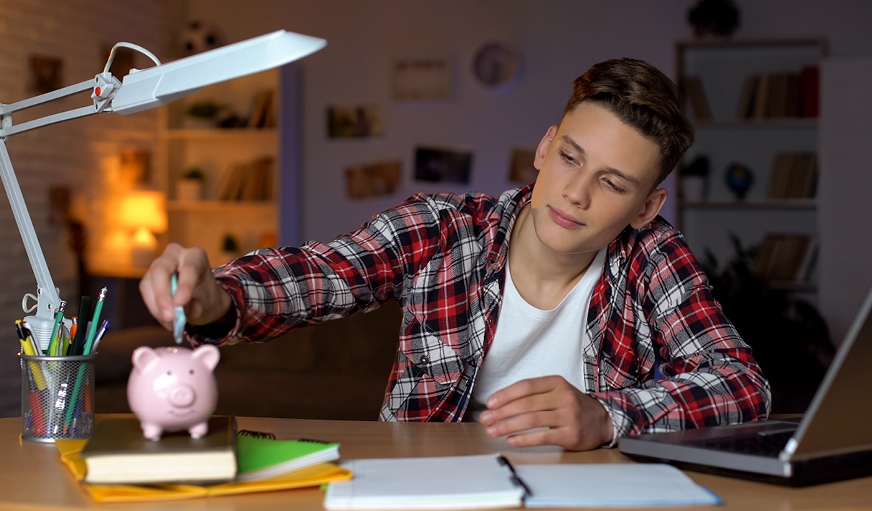 Whether you're making the most of your summer holidays or in the midst of your studies, having a bit of extra cash in your pocket is a must! If you know your way around a computer – which most teens do – then finding ways to make money online is easy. Before you get started, knowing how to stay safe whilst making money online is essential; you don't want to be caught out by online scams or other nasties, so it's best to kick-start your earnings with the right knowledge. Continue reading to find out how to make money online in a safe, enjoyable way!
1. Get paid for your writing
If you're a keen writer with an eye for anything creative, earning money from your is a great way for teens to make money online. Once you're above the age of 13, you can join a platform such as Fiverr which is straightforward and takes virtually no time at all. Once you're a member and your profile is up and running, you can be paid for freelance writing jobs ranging from product copy through to long-form blog content. Upload examples of your written work and don't hold back when it comes to highlighting your skillset and interests to catch the eye of potential clients!
2. Become a YouTuber
If you love watching videos or have a skill for editing them yourself, YouTube could be the perfect place for you. With over 2 billion users around the world, the site is one of the biggest social media platforms out there! Whether you're a gaming fanatic or a makeup guru, earning money from sharing your passion on YouTube is an easy, say way for teens to make money online. Once you've decided on the theme of your channel, creating a strong profile and uploading your videos will have you well on your way to becoming a YouTuber. Once you've reached 1,000 subscribers you can apply to their Partner programme, allowing you to start earning from your content!
3. Review music online
Most teens love their music and, if this is you, you could get paid for sharing your opinion on new, emerging artists and their tunes. Signing up to a site like Slicethepie allows you to get a taste of new tracks and earn every time you provide your thoughts on a piece – all from the comfort of your own home! You can even earn some extra cash when you refer your friends, adding to your PayPal balance and giving them a helping hand in return.
4. Take online surveys
In order to make their services and products better, brands rely on the honest feedback of their users and customers. One of the most popular ways brands retrieve this data is through online surveys where they ask for insights from participants. LifePoints is one of the top providers of paid surveys for teens, allowing you to earn in a safe, fun way with only a few clicks of a button! By creating your profile, you can tailor your preferences to receive survey invitations from brands that you are interested in, and that you enjoy buying from. Your opinion is then used to make a difference in the world, reflected in the everyday products and services used by people worldwide. In return, you can earn PayPal credit each time you complete a survey or use your answers to earn free gift cards and survey rewards from the likes of Apple, Amazon and more – pretty cool, right?
If you're interested in learning more about online surveys for teens or the brands that LifePoints work with, be sure to visit our Who We Are and How It Works pages for more info!
---