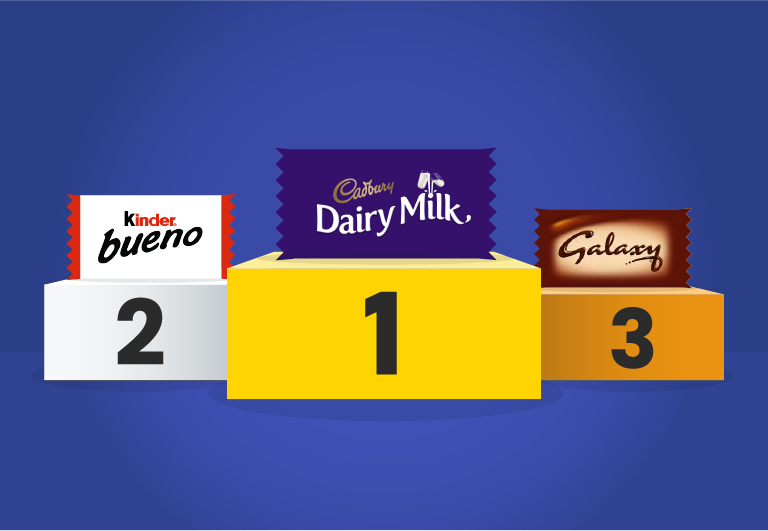 Results- The UK's favourite chocolate
The results are in... We asked 7,000 LifePoints members what their favourite chocolate bar is.
The number one chocolate bar voted by you is the classic Cadbury's Dairy Milk, closely followed by the Kinder Bueno and a Galaxy Milk bar! 
Did you miss this poll? No problem, we've got more where that came from! Come vote for the UK's favorite beer, right here, right now.